REVISION Pop Up By Kyle Schutte Opens March 7th 2018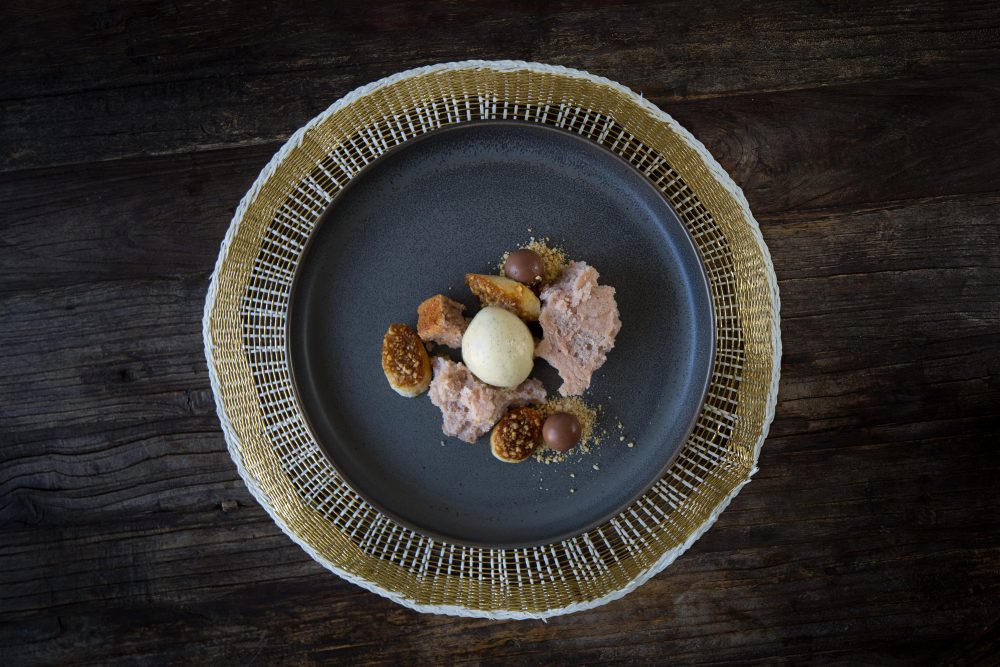 If you're in Los Angeles from March 7th this year consider making reservations at Chef Kyle Schutte new pop-up project REVISION.
REVISION is an upcoming pop-up project by Chef Kyle Schutte, formerly of The FLATS. The idea for REVISION is to make things different. Instead of just handing you a menu or going for the set menu that we often see in fine-dining restaurants nowadays Kyle has chosen something in between. He calls it S5. It is indeed a set-menu but a shorter one with the idea that instead of slowly building each dish to more intense flavors as each one is served the intensity will peak at the middle course and then fade out, leaving you completely satisfied.
This menu idea is what made Kyle choose the name REVISION for this pop-up, by reinventing and keeping an open mind to new ideas and setups he plans to make sure each guest leaves REVISION satisfied. But the new ideas are not just about how the menu is set up. The menu that is planned for the opening weeks of REVISION is based on desserts, but made savory, I had to get a hold of Kyle and ask him about that and a few more questions about REVISION.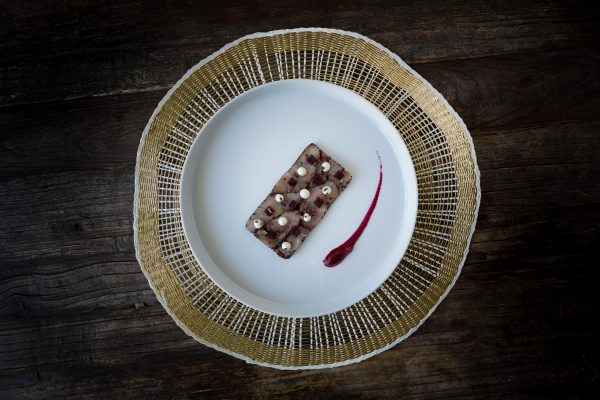 Kyle, this first round is about making desserts savory, what gave you that idea?
When you are launching something new I think it's really important to strike a familiar comfortable cord with people.  Likewise, something as conceptual as REVISION runs the risk of looking pretentious (which is the last way I would ever describe my food) so I think it's important to make it overtly fun.  
In 2016 I did an Ice Cream For Dinner pop up featuring many savory courses revolving around inventive ice cream flavors and people loved it.  It took something so familiar and non-intimidating as ice cream and made people take a closer look.  It challenged them without being aggressively challenging.  For the launch of REVISION, I thought reinterpreting familiar desserts as savory courses would be just as fun, familiar and interesting.
Does this project mean you've left The FLATS?
Yes, I left The FLATS this fall. That was difficult because that concept was my baby.  The logo, the menu, the P&L… it was all born on my computer so long ago and grew into a realized restaurant.  
But my business partner and I had real philosophical differences when it comes to how a business should be run. For a restaurant to have a chance it needs one captain, one voice, one direction so I thought it best to step aside.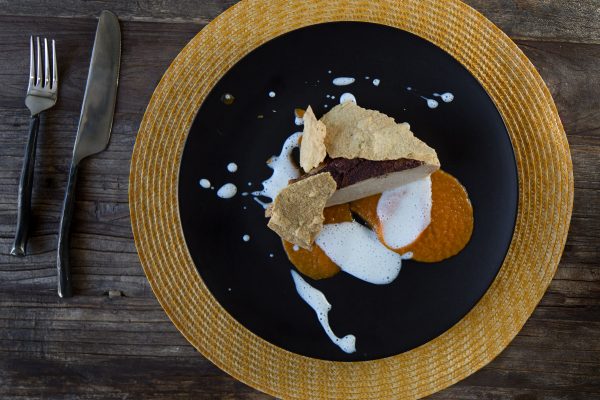 What made you want to go with a pop-up concept?
The thing about the pop up is it gives me the creative freedom I crave and the ability to have an honest conversation with my guests, rather than the forced conversations a more rigid restaurant confines you to.
I've always thought to have a menu that evolves through open and honest conversation with the people who experience it was an exciting idea.  The pop up gives me the chance to bring that to life and tweak its execution. Perhaps one day I will take it to brick and mortar or into other markets.
Reinterpretation desserts as savory dishes are the theme of the first menu, do you have any other ideas that we can look forward to?
REVISION is meant to never sit still.  Once we launch, it's hard to say how long the Eat Your Dessert menu will stay in place.  Its meant to evolve in some way each week.  That may mean a tweak to service, to sequence, to a menu item or even the entire menu.  There are other themes I think would be fun to explore… circus, vanilla & chocolate, egg-centric, historical dishes rethought, nature, urban tones & textures.  But not all the menus will or should have a theme.  To launch though I thought it best to give my guests a reference point.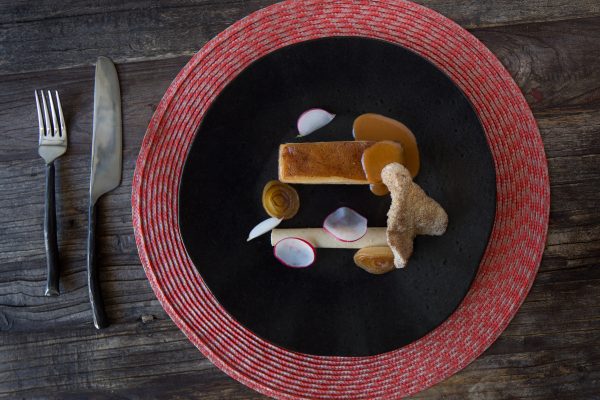 About REVISION
So if that doesn't make you want to check out REVISION once it opens I'm not sure what will. REVISION first opens in the Arts District of downtown LA on March 7th. The menu features five courses and is offered at a set price of $75. Wine pairing curated by Spin The Bottle is available. For more details about the menu, bookings and a deeper description of the menu concept of REVISION visit them online here.
If you're curious about Chef Kyle Schutte read my previous interview with him here.