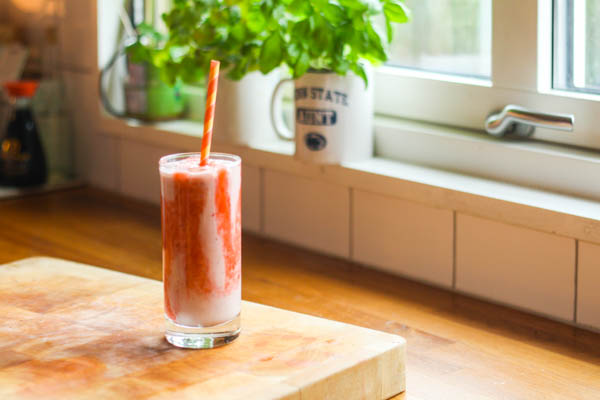 Try this Rhubarb Milkshake with Strawberries and Cream Cheese, the perfect spring or summer dessert.
Rhubarb is one of my favorite things to eat in spring and milkshake are one of my favorite things to serve for dessert. So why not combine these two with a creamy milkshake with some fresh strawberries, vanilla and cream cheese. Not a bad idea at all and very easy to make.
There is really nothing to it, all you have to do is poach some rhubarb with a dash of white wine, vanilla, and sugar. Add some strawberries for color and blend it all with some milk, cream cheese and of course, ice cream.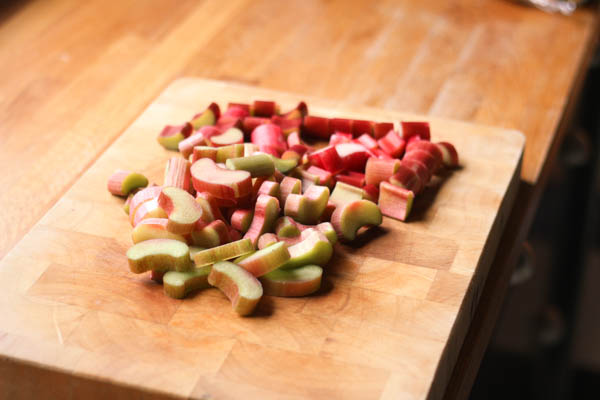 Now milkshake is a great thing to serve for dessert. They are easy to make, simple to serve and sometimes it can be fun to serve something uncomplicated that is almost childish. Especially for a more relaxed dinner like a barbecue or when you happen to have more guests than chairs.
And one last detail before we start, as you can see I am using some vintage looking paper straws in my photos. These look great in photos but they are not that functional. If you don't drink the shake within a few minutes it feels like you're having a shake out of wet toilet paper. So if I were you I would go with plastic ones. Paper works better with other liquids so there is no need to throw them away.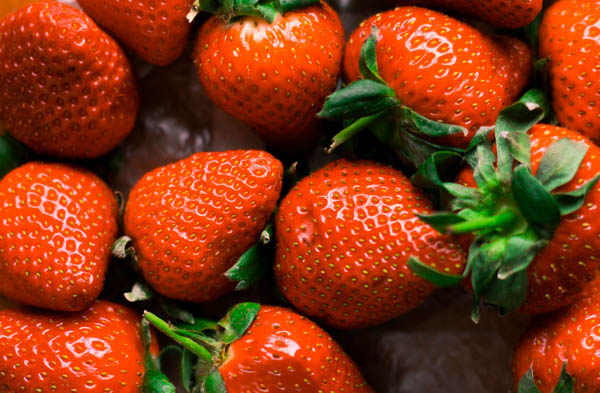 Rhubarb Milkshake with Strawberries and Cream Cheese
Serves 4-6 persons as a dessert
For the poached rhubarb
8 stalks of rhubarb
2 dl / 0.85 cups white wine
2 dl / 0.85 cups water
1 dl / 0.4 cup sugar
1 vanilla pod
3-4 strawberries
Strawberry puré
10 fresh strawberries
2 tbsp sugar
For the shake
500g / 18 oz vanilla ice cream
200g / 7 oz cream cheese
2 dl / 0.85 cup milk
4-6 strawberries, for serving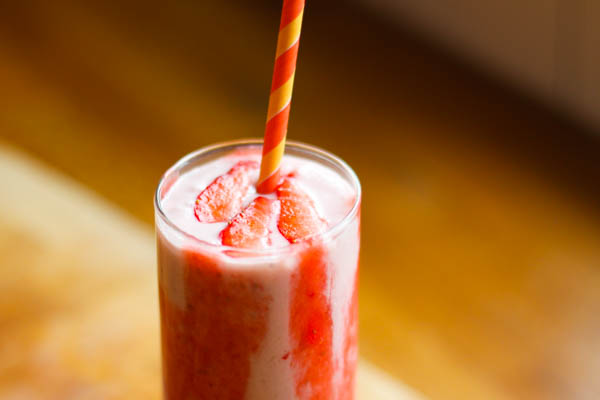 Start with poaching the rhubarbs. First, rinse them and cut away any bad pieces. Then chop into smaller pieces. Bring water, white wine, sugar, strawberries and the vanilla bean to a boil. Add the rhubarb and leave to simmer under a lid for about ten minutes. Set aside and leave to cool.
Then make the strawberry puré, this is dripped onto the inner sides of the glass when serving the shake. It doesn't add that much to the flavor but it looks very nice. Just blend the sugar and strawberries into a smooth puré using a blender or a handheld blender.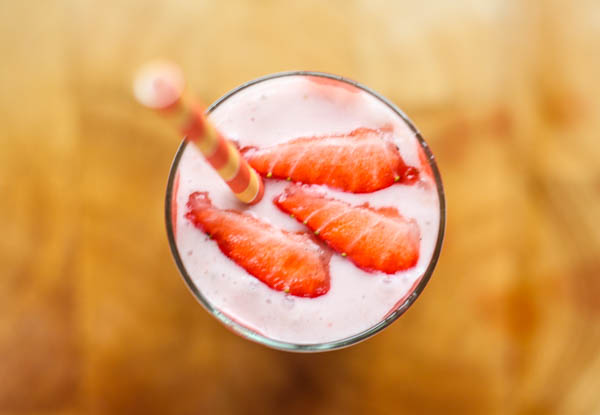 Now it's time to make the shake. First, lift out the strawberries and rhubarb from the poaching liquid and add to a blender. Then add the ice cream and cream cheese and finally the milk. Mix for about one minute and then check the flavor. Add a little bit more milk or ice cream if you want to adjust the thickness.
Then drip some of the strawberry puré onto the insides of the glasses and then pour the rhubarb milkshake into glasses. Decorate with a few slices of fresh strawberries. Serve.
If you want to learn more about rhubarb I have a huge post all about it here.