Ribeye with Ramps and Butter – Keep it simple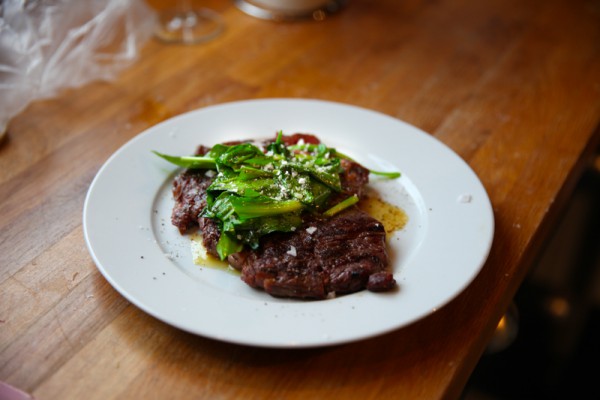 Try this great recipe for a grilled Ribeye with ramps and butter. The perfect steak to have when ramps are in season.
Ribeye with ramps and butter, not a bad way to have some meat when ramps are in season. But first, I choose to call them ramps here in this recipe, they are similar but not exactly the same as what is called ramson in Europe. I have a full explanation of what the difference is between ramps and ramson. So read that. But no need to worry, this recipe works just as fine for any of them.
It's really quite simple, get a great ribeye, grill it to your liking. Heat up some butter, chop up some ramps leaves and heat them for a few seconds in the butter and serve the meat sliced with the warm ramps on top. This simple approach of using a flavorful herb or salad and placing it on some meat is a nice way to change that old steak up. If you don't like ramps you can make other versions of this idea by using fresh leaf spinach or some other salad together with fresh herbs, the flavor will of course not be the same but the cooking technique works and it will be delicious.
I haven't suggested any sides for this recipe to go with anything you like. If you can't think of anything just browse through some of my other recipes here. Now let's cook.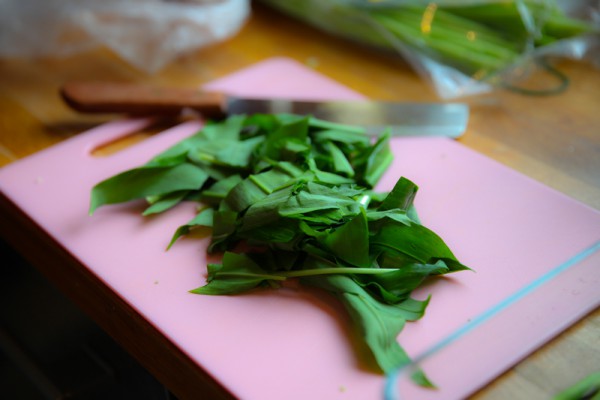 Ribeye with Ramps and Butter
Serves 1
1 ribeye steak, size depending on your hunger for meat
2 handfuls of roughly chopped ramps leaves
Salt, pepper
2 tbsp butter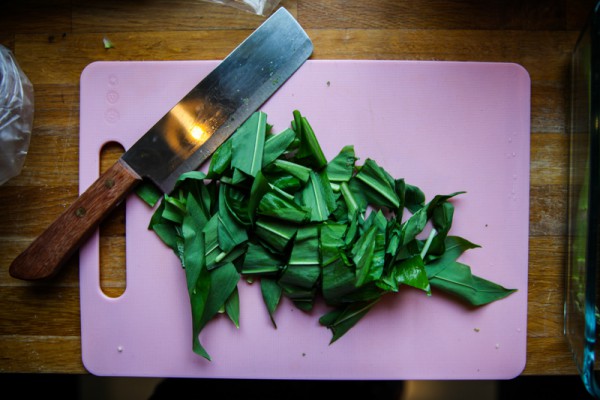 Grill the ribeye to your liking, I prefer it medium. Once it's done leave it to rest while you make the ramps. Add the butter to a pan and cook until golden in color and you can smell that nutty aroma. Add the chopped ramps and let them cook for just a few seconds. Set aside.
Slice the ribeye and serve the warm ramps on top, add some salt and pepper, pour a glass of your favorite wine and enjoy life.