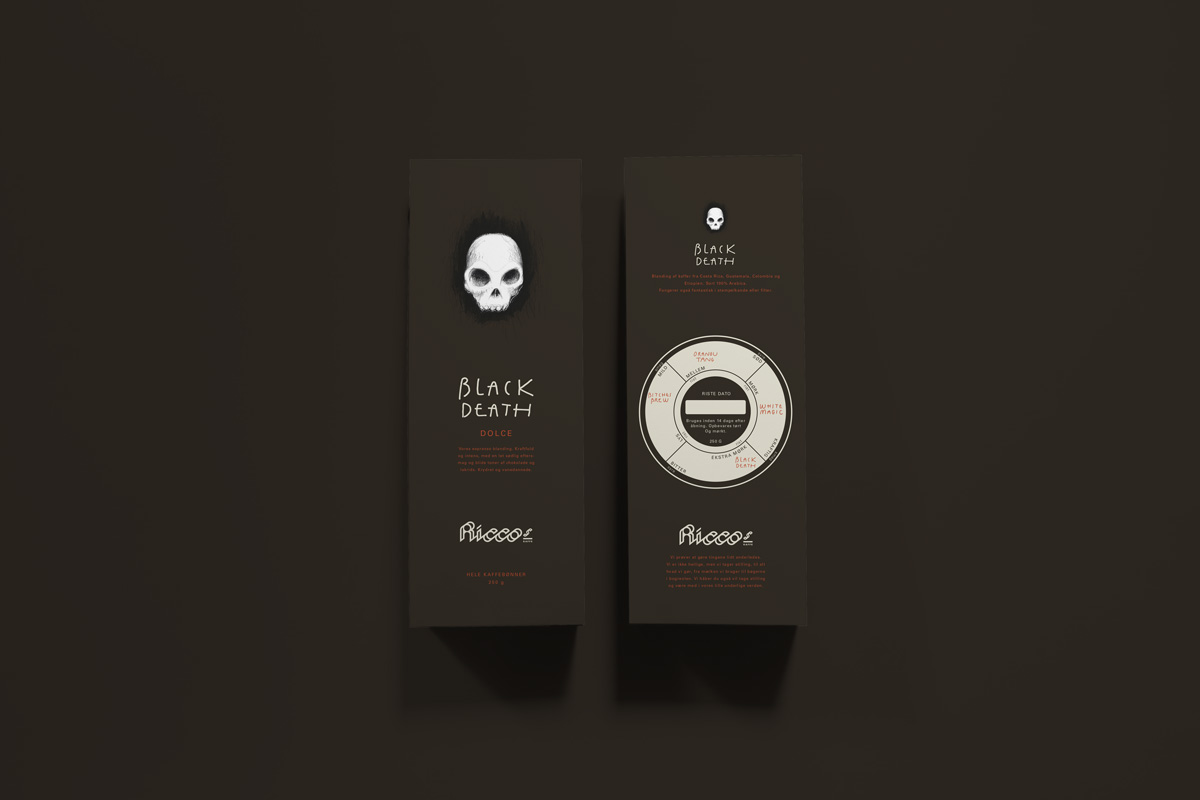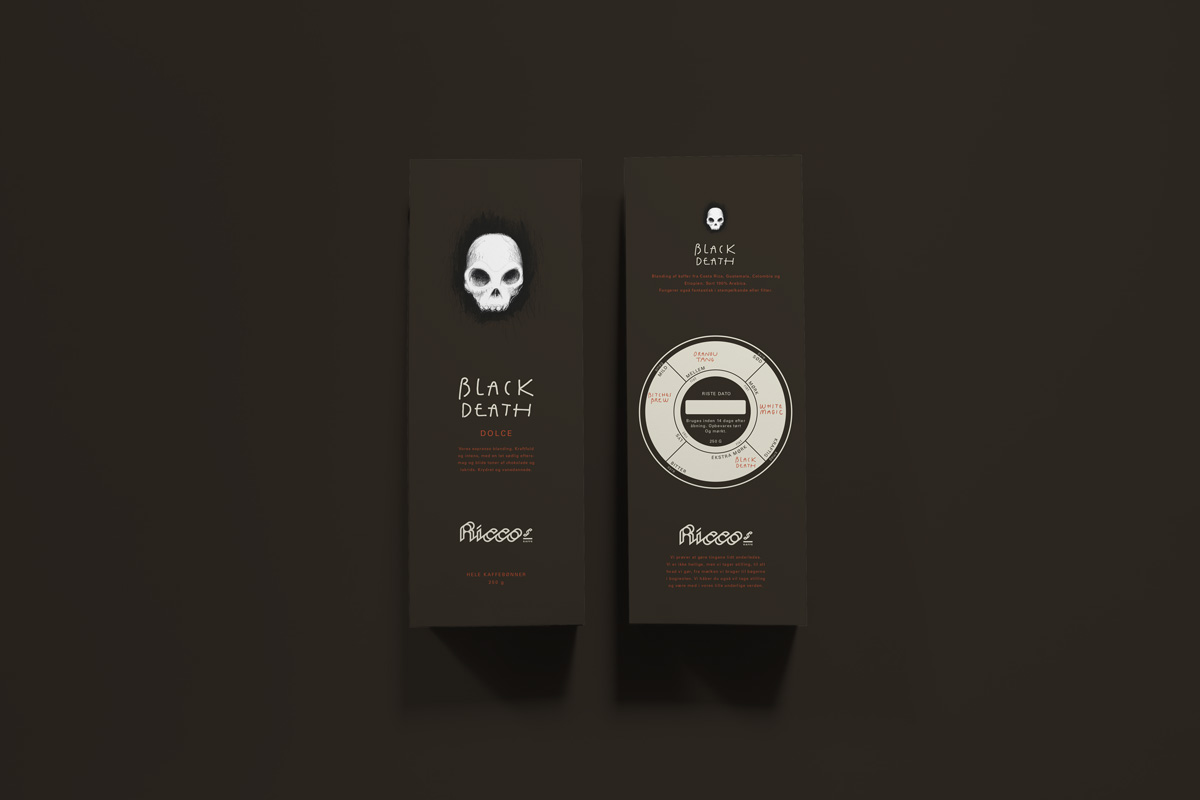 Ricco's Coffee is a Danish coffee brand, their new line of packagings comes with skulls, white magic illustrated to perfection, check this out.
It not easy to stand out in the world of coffee packaging. The Danish brand Ricco's Coffee or Ricco's Kaffe as its spelled in Danish do their best to be noticed. With inspiration from dark times and great illustration work they managed to make their coffee packaging both cool, premium and minimalistic all at once.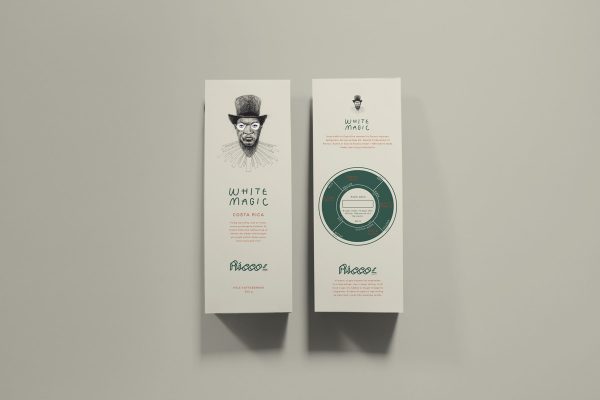 Ricco's Coffee Packaging
The coffee comes in four different types. Each one has a name that will make you think of magic, weird and supernatural things.
Each type comes with a name and an illustration and these are the types.
Black Death – An all-black packaging with nothing but the name and an illustrated white skull on the front.
Orangu Tangu – In orange with a one-eyed bearded man having a cup of coffee.
White Magic – White packaging with an illustration in all black of a man with a top hat and intense eyes, set on you.
Bitches Brew – Dark green with a black and white illustration of a woman staring you down.
On the backside of each packaging is a flavor wheel where each kind of coffee beans are described in roast, intensity and flavor.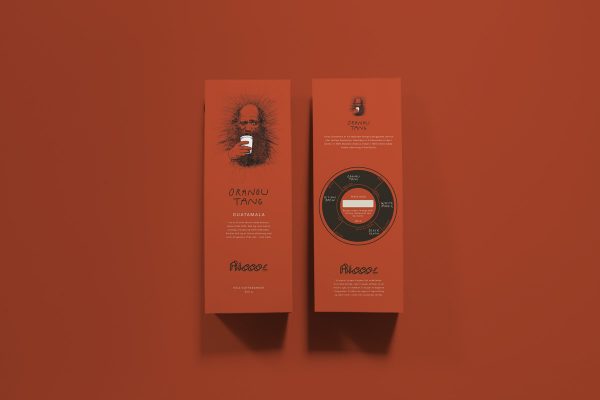 I like this design very much. Making a packaging as clean as this one is and adding an element that stands out is a very effective way to make it great. It comes with that little twist without making it too loud. Without the illustrations, this would just be a box of coffee with nice colors. Now it something else, something better.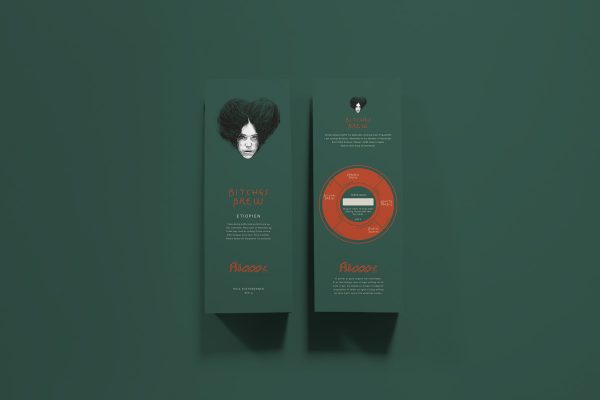 Who made it?
The packaging design is made by Danish Nicolai Bejder Studio who have made plenty of other great projects worth checking out. The illustration work is made by Kasper Eistrup. Great work by both.
For more on coffee, not just in great looking packaging designs check out my full coverage here. You'll find art, mugs, recipes and much more. Enjoy!
Tags: coffee, coffee packaging, denmark, skull