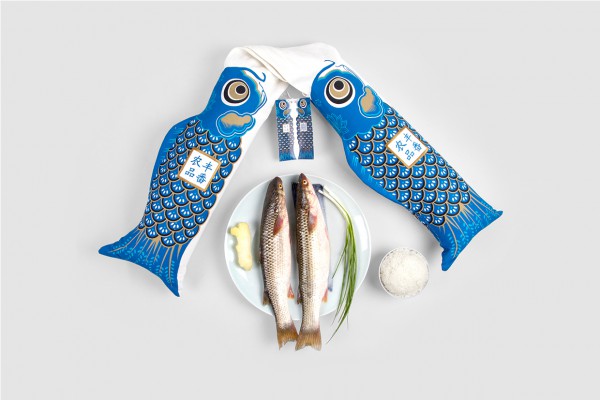 Take a look at this unusual packaging solution. It is a rice packaging that looks like a pair of fishes. Not the most common way of packaging rice is it?
This is one of the more unusual rice packaging designs I have ever seen. Most of the time when you see rice packaging it is all about a paper box. Sometimes a plastic bag. But this is the first one that looks like a fish that I've seen. The designer behind this packaging is Hailong Xiang who was given the task of creating a recyclable and portable rice packaging.
The farm who produces the rice is from a traditional village in the south of China and they are focused on sustainable farming and wanted something that had a traditional feel to it without being out of its time. The bag is made from white canvas with a wax printing of the fish.
Naturally this product will only work in Asia, or for other people who really like to eat rice. It would be fun to see this packaging concept used at other types of foods that you might want to buy much of.