Riot Brewing Beer Packaging with Cartoon Inspiration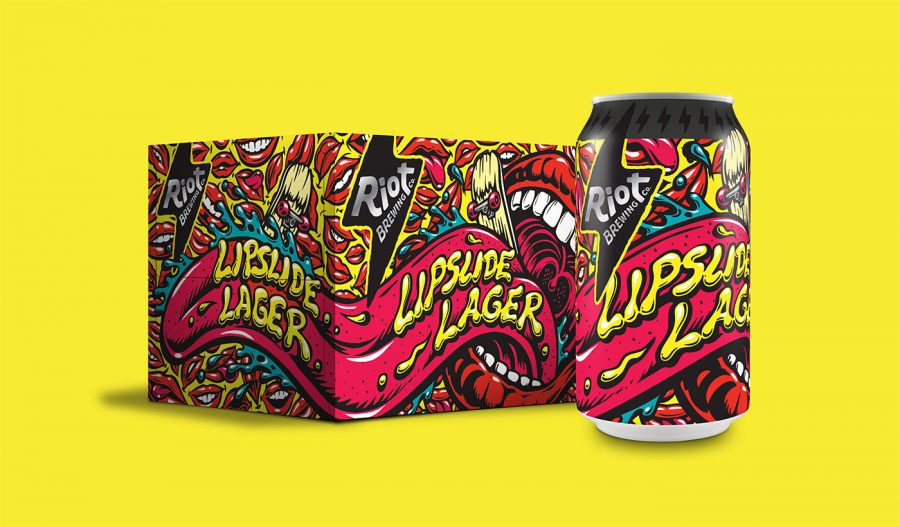 Let's take a look at the Riot Brewing beer packaging, with bold colors and inspiration from both graffiti and cartoons this design looks awesome.
The Brandit has created a new beer packaging for Riot Brewing. The craft beer brand has been given a bold design with plenty of inspiration from both cartoons and graffiti. As a former skateboarder myself they do remind me of the design you can sometimes find on skateboards.
I have a great list of food-themed skateboards you can check out here while we are at the subject. And I guess I wasn't far off when I noticed that because Riot Brewing even created a skateboard with the same design as for the beer.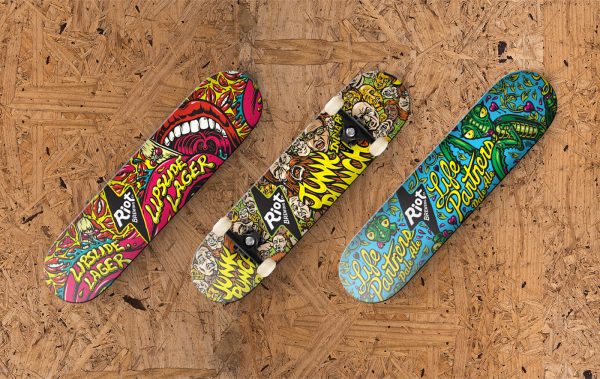 The Designs
There are three designs in this range for Riot Brewing. Let's look at them individually.
Lipslide Lager – Lipslide is a skateboard trick so this one goes great with that idea. A huge mouth that opens up and folds out a tongue the size of a… very long tongue.
Junk Punch – Some sort of hippie dude with a huge beard and the name Junk Punch written in it. The whole graphic is about heads really, all with sad, angry or just weird facial expressions. The type of expressions you might have when you've had your junk punched.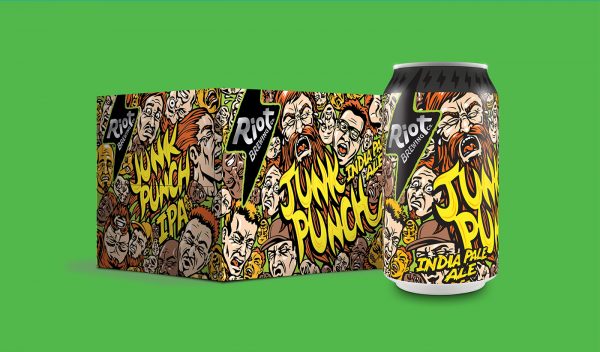 Life Partner – My personal favorite, a female locust who just took a bite out of her life partner. So I'm guessing that relationship had just hit a dead end.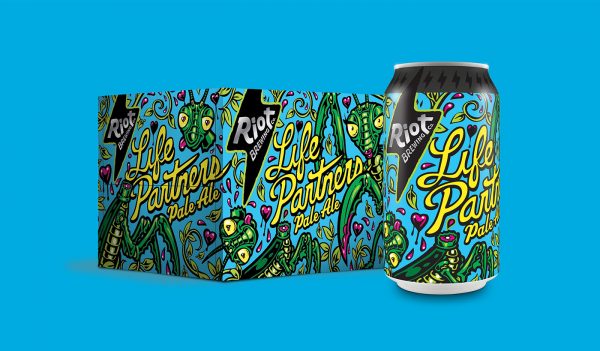 All the designs for Riot Brewing borrow heavily from others in their design, but there is nothing wrong with that when it looks this good. I love how graphic design from other areas are used in food, like here with inspiration from the world of skateboarding, graffiti and comic books. As one who grew up with all of them it even brings some nostalgia and looks great at the same time. All we can wish for are more people who good work like this in design.
You can check out The Brandit and their other work here. For more great beer packaging there are plenty to find here.