Roasted Butternut Squash with Pecorino Cheese and Parsley
One of the best things you can do to a butternut squash is to roast it. Top that with some grated pecorino cheese, a dash of olive oil and some parsley and you have a great side for any meat or fish dish. Try this recipe for roasted butternut squash with Pecorino cheese and parsley.
Roasted butternut squash is the best. This hard but beautiful vegetable turns into something completely different. Sweet, rich and almost creamy. To make a dish with butternut or pumpkin to stand out it does require some acidity and something that lifts its flavor.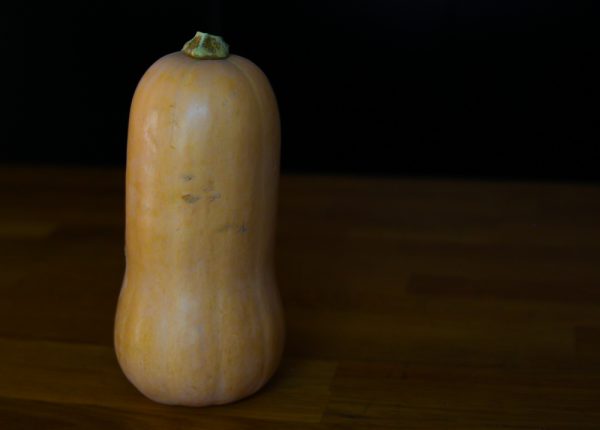 Pecorino cheese, a little bit of vinegar and oil and some fresh parsley does the trick here. I used this dish as a side for roasted chicken but it pairs great with most things. Why not a steak, lamb or maybe even some roasted fish. Try it out and use it where you think it works. Now let's find out how to make it.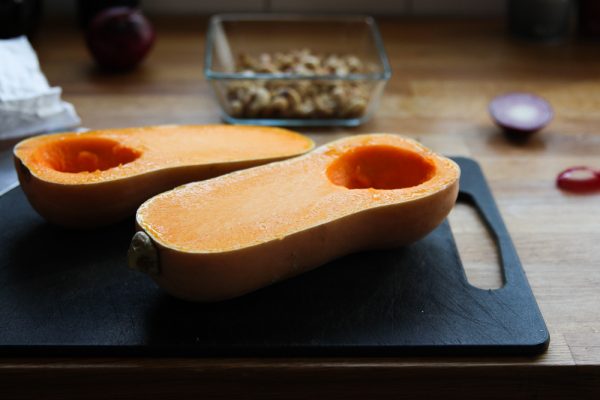 Roasted Butternut Squash with Pecorino Cheese and Parsley

serves 4 as a side dish
1 butternut squash
2 tbsp olive oil
salt
black pepper
1 handful of fresh parsley
1 oz / 30 g Pecorino cheese
1 tbsp olive oil
2 tsp white wine vinegar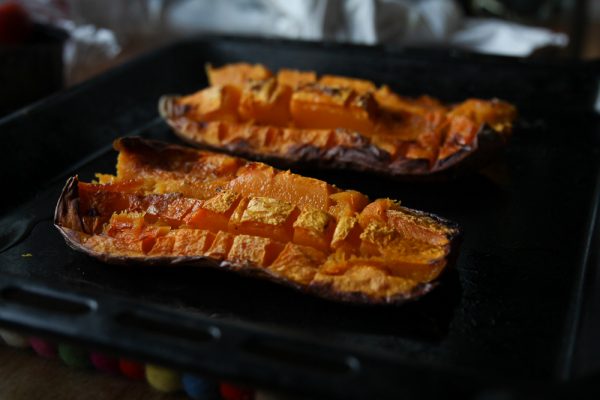 Cut the butternut squash in half lengthwise. Using a spoon carve out the seeds in the holes. Then cut into the flesh of the butternut so you almost reach the skin side. I cut 2-3 lines lengthwise with a knife and 4-5 across. This lets the oil drip down in between the cuts and you can easily break the butternut once it's roasted.
Place the butternut halves on an oven proof tray and set the oven on grill mode at 392°F / 200°C. Once hot set in the butternut in the middle of the oven and roast until completely soft and almost burnt on the edges. This takes about 20-30 minutes.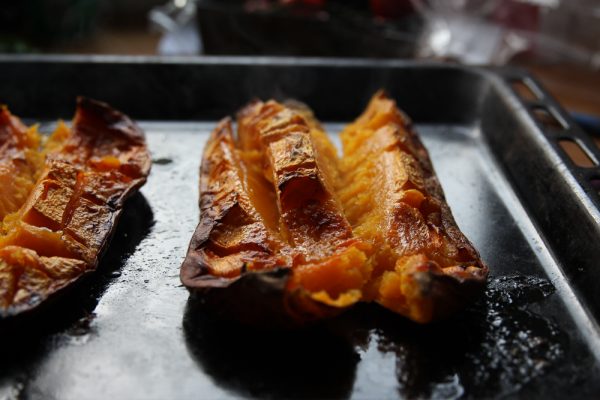 Remove from the oven and leave to cool for a few minutes. Now the butternut is soft so all you have to do is break it. Either use a spatula and slide it between the cuts you did before and bend it to each side. If you can take the heat you can take a firm grip on the sides of the butternut and almost fold it so the flesh breaks apart.
Then chop the parsley roughly and sprinkle on top. Grate the pecorino cheese on top and then drizzle with the olive oil and vinegar. Serve while warm. Good luck.