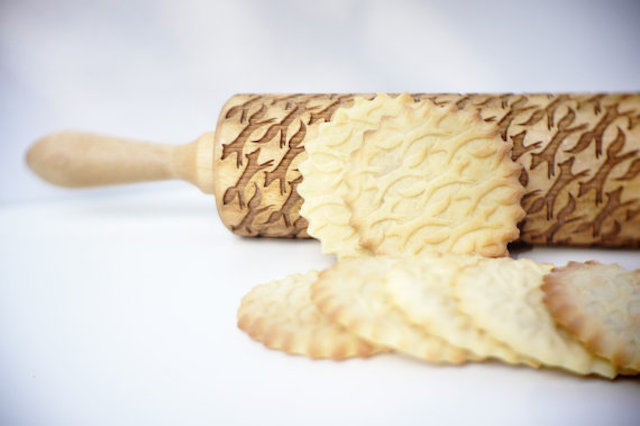 Up your baking game with some cool rolling pin patterns. I've found some super cool rolling pins that will take things to the next level.
Here's a fun product that you'll get for the person "who has everything". This is a rolling pin with patterns that will make your cookies stand out of the competition on your next coffee break.
There is a full range of different patterns and sizes of the rolling pins so you can make each cookie be unique. Personally I really like the one with the deer heads on, it has that countryside feel to it, fits homemade cookies perfectly.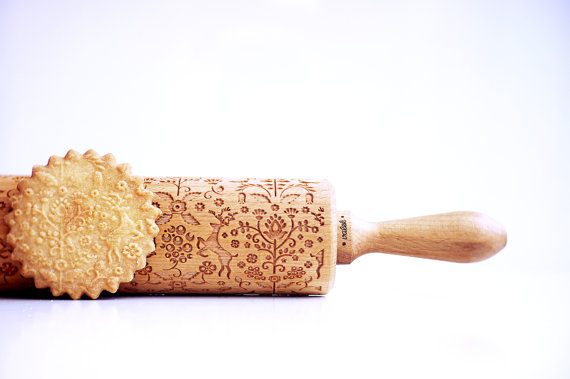 The rolling pins is designed by Polish designer Zuzia Kozerska and lucky enough for us her cool rolling pins are available on Etsy! So if you are in the mood for some baking or just like to have one sitting in the kitchen and looking good then go do some shopping.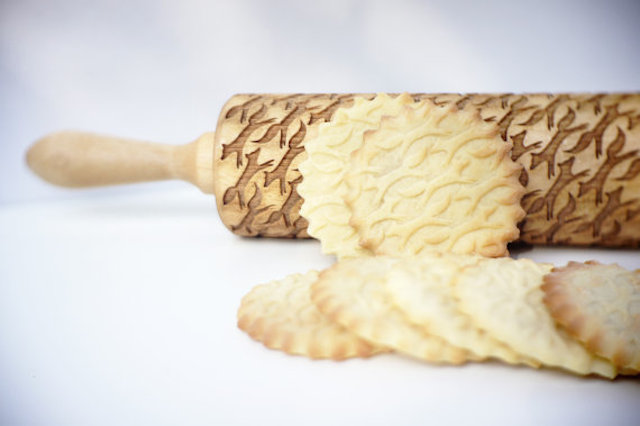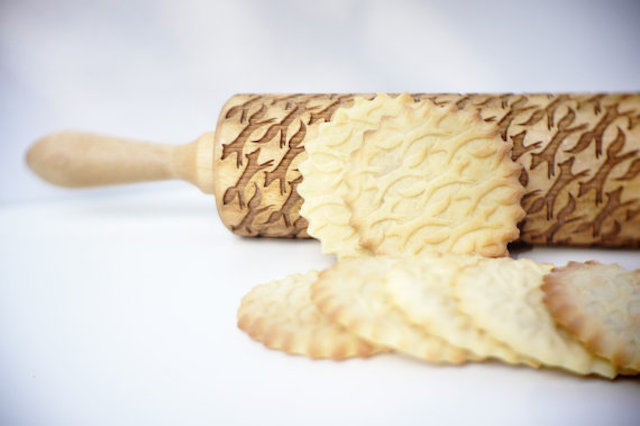 Get some speed into those cookies with this fox pattern.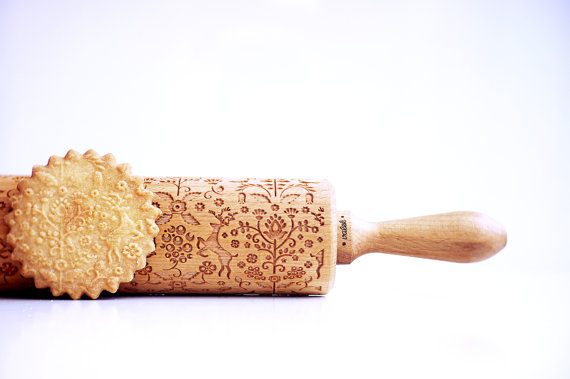 Or some folklore with this cool graphic.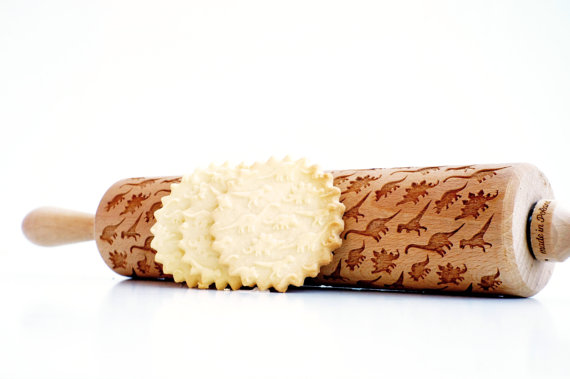 Don't even pretend that you don't want this one. A dinosaur rolling pin, I'm ordering this.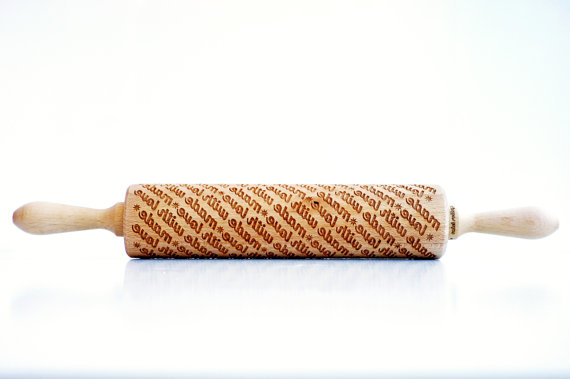 A bit hard to see in this photo but the text on your cookies will say "made with love".