This Russian Calvados Only Came in 53 Beautiful Bottles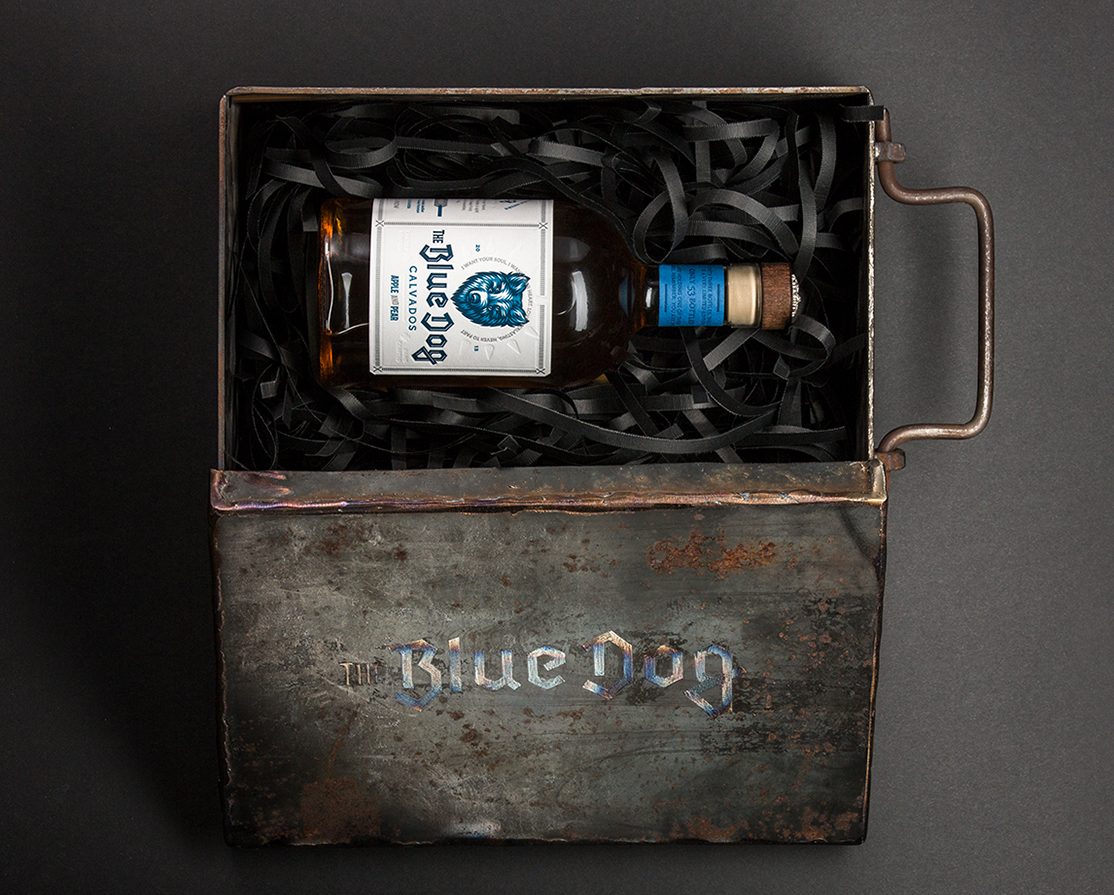 The Blue Dog is something as rare as a Russian Calvados. It came in a great packaging that you most likely will never see again. That's because there were only 53 bottles made.
The Blue Dog is a Russian Calvados. Just that got my attention, Calvados is mostly made in France so I love when someone does something out of the box. Blue Dog is exactly that. It's not just a Russian Calvados.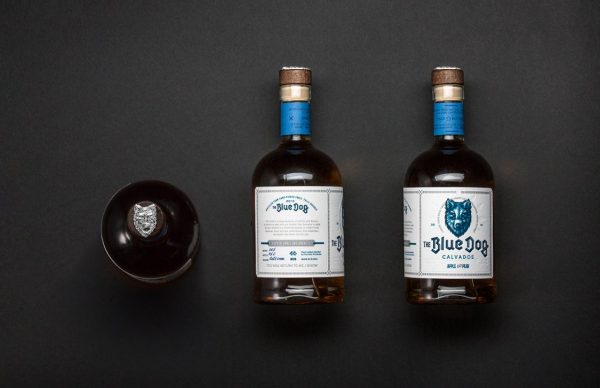 Everything in it is handmade. Picking the fruit, bottling the bottles, putting in the corks and putting on the label. Not that it took ages, The Blue Dog only came in 53 numbered bottles. So I guess getting your hands on any of those bottles is out of the question. Hopefully, it will return in the future with more bottles.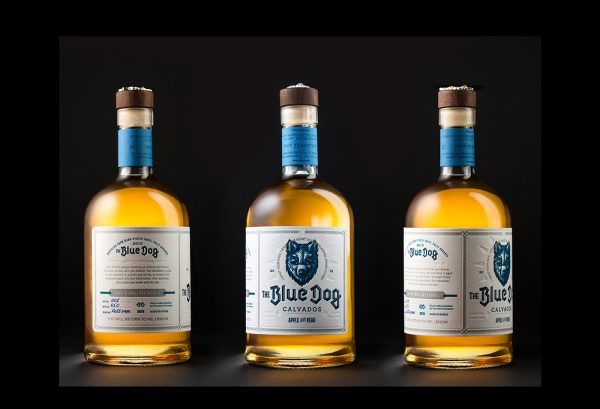 The Blue Dog Packaging Design
There are two parts of this packaging, the bottle and the box that it comes in. Let's start with the bottle. It is made in clear glass, the shape is similar to an Absolut bottle, nothing wrong with that. It has a cork opening and two labels.
One smaller blue label that goes around the neck of the bottle and one big in the middle of the bottle. I like how clean the label is and how the picture of the blue dog is what stands out on it.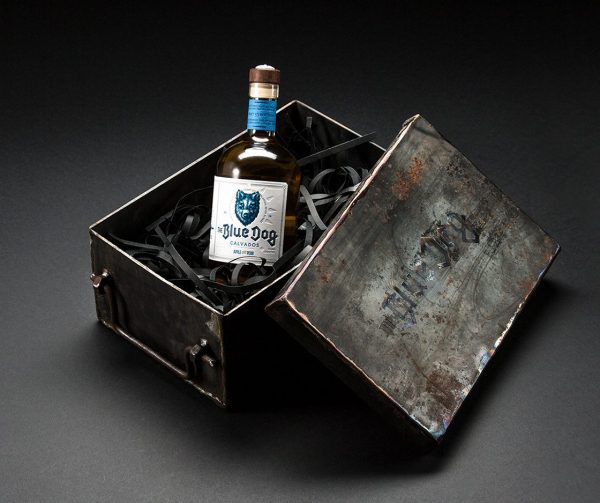 My favourite detail on the bottle is, of course, the blue dog head which is on top of the cork. Love small but important things like that.
Now for the second part of this packaging, the box it comes in.
Here's a second thing to like about this design. Russian Calvados doesn't come in some boring wooden box. It comes in a dark, beat up metal box. There it sits in some black paper strips looking all fancy. The box has a handle so you don't have to worry about carrying it home.
All in all a great design that deserves to be spread to far more than just 53 people. More on the people behind this design here.
More great food packaging here, do check it out.