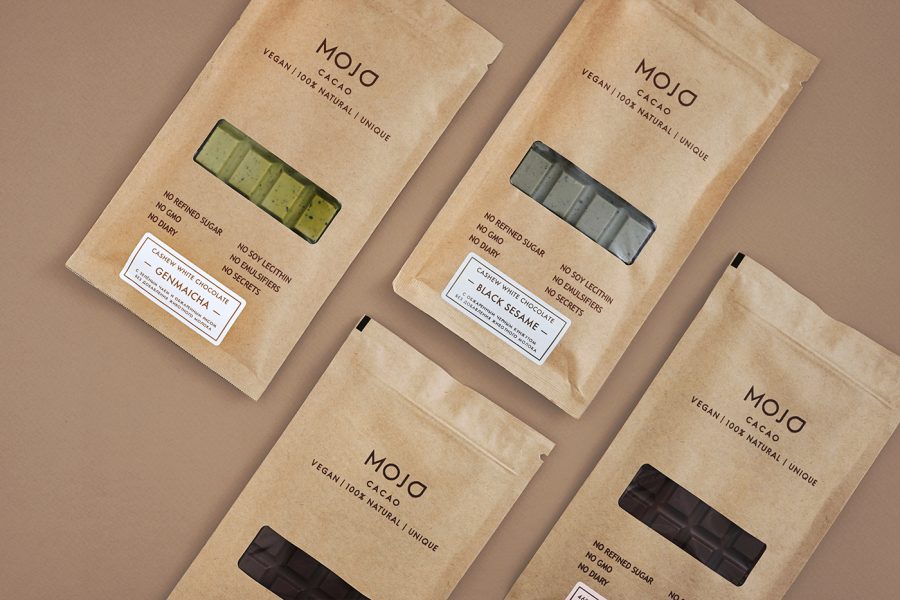 Check out the cardboard-based Russian Chocolate Packaging Design for Mojo Cacao, made with pride in Russia and looking good.
Mojo Cacao is a Russian brand of chocolate. They make "Bean to bar" vegan chocolate with a packaging design based on cardboard, clean design and keeping the brand transparent. I love the look, let's take a closer look.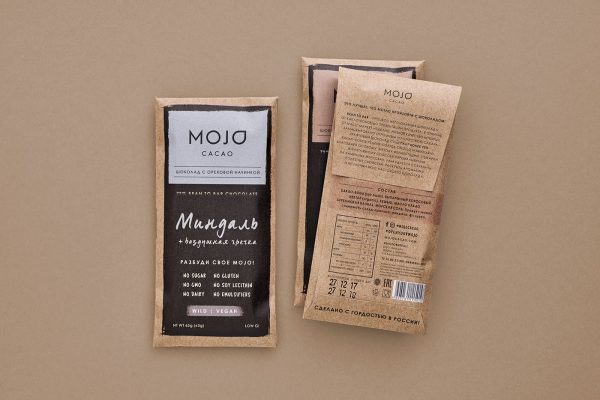 Mojo Cacao Packaging
There are two types of products of Mojo Cacao. Regular chocolate bars and individual chocolate pralines. Both come in a design all based on cardboard. This gives the design a slight industrial and minimalistic look that I like very much.
The chocolate bars are not wrapped but packaged in a thin paper envelope. On one side of this chocolate envelope, we find the brand name and a few selling arguments, mostly about what's not in the chocolate. Like no GMOs or soy lecithin.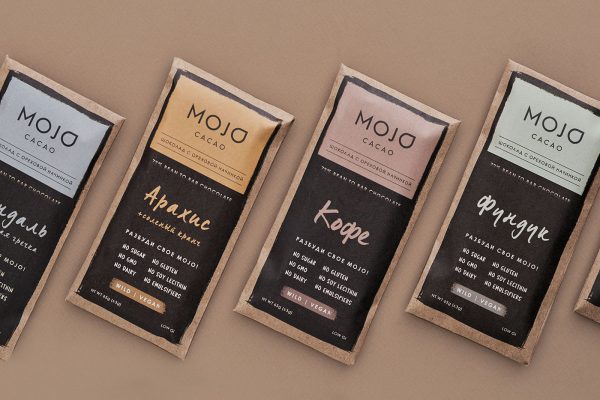 The other side looks about the same but has a small window so you can see the chocolate before buying it. I like this detail very much, when you think about it it is actually quite rare that you can see the product before buying when it comes to chocolate.
The packaging for the pralines is more traditional. A cardboard box with the design printed on the lid. The chocolate lays packaged in the box and it sure looks good. But I have to say that I prefer the chocolate envelope.
To sum things up I really like this project. Clean design and with a few small innovations like the window and the envelope. Great work by Soul and Money and Karina Zhukovskaya who made the design.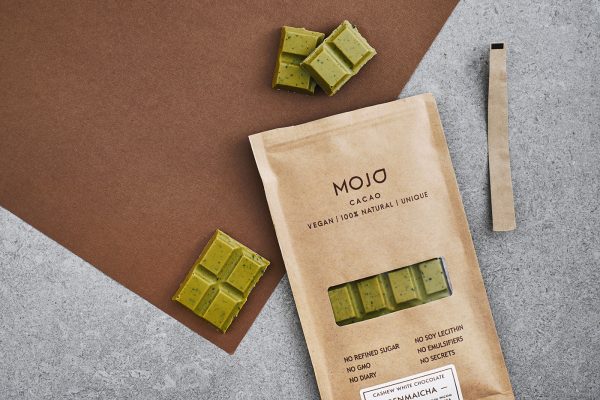 What Is Mojo?
Mojo can mean a few different things, here is how this brand defines it.
"MOJO is a special feeling, the personification of the energy of life, creativity, creation, it is felt all around, it infects and stimulates! MOJO is a positive attitude towards what you are doing at the moment. If you have MOJO – you are the winner, everything is given to you easily and naturally. You feel yourself "in the stream," you can say that "hit the jet."
For more great chocolate packaging design check out my full coverage here.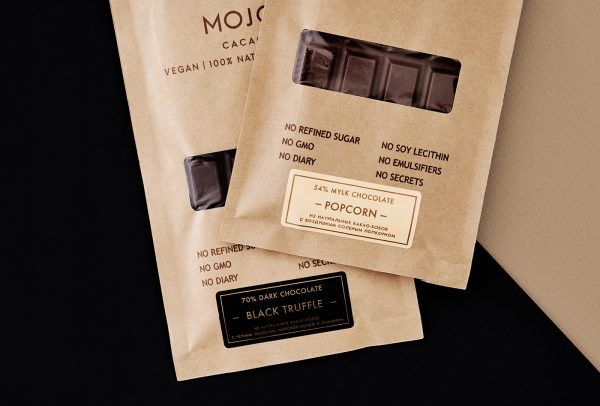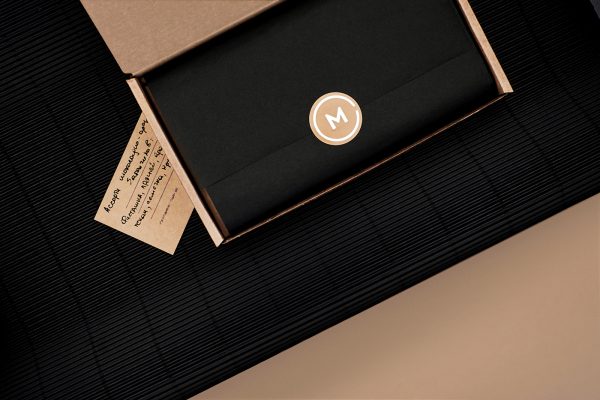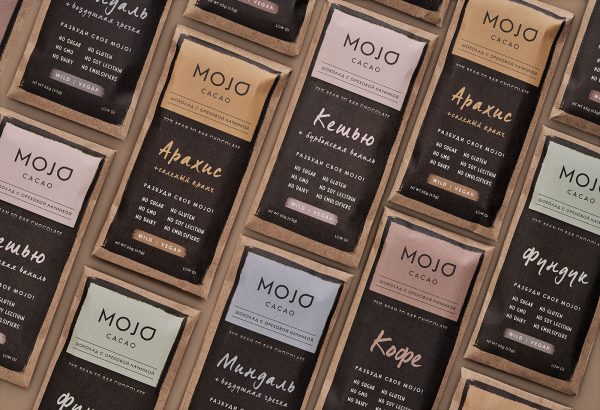 Tags: cardboard, chocolate, chocolate packaging, Russia