Russian Designers Rule Beer Label Design in The Collabeeration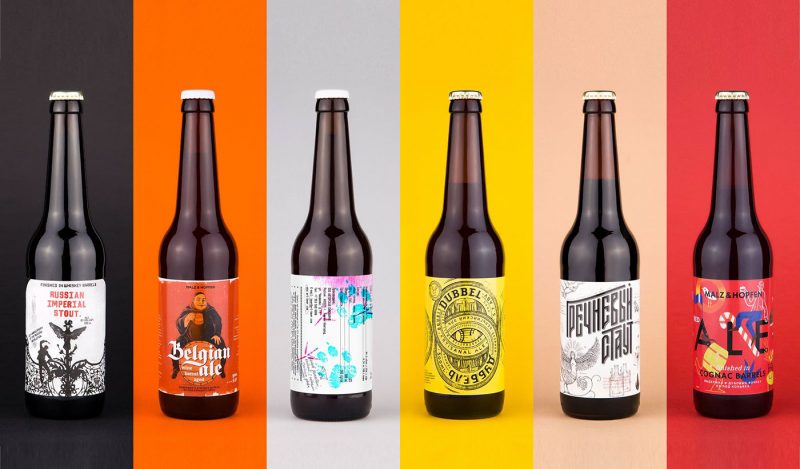 Check out the project Collabeeration. It's a design project where Russian Designers Rule Beer Label Design, behind the project is Unblvbl and the brewery Rustam Askarov Malz & Hopfen, let's check it out.
One look at this project and it's clear that Russian designers rule beer label design. The project is called Collabeeration. Behind it is the Russian agency Unblvbl. They invited what they believe is the top Russian speaking designers.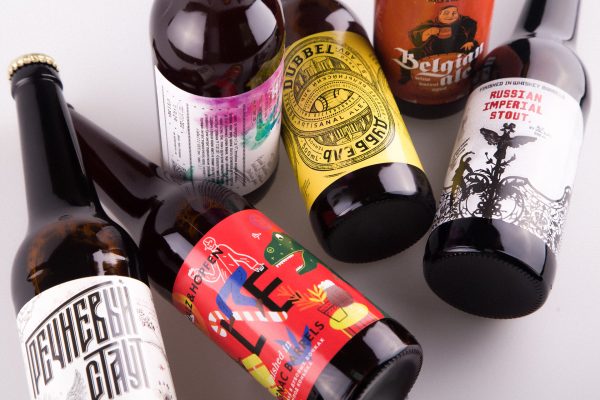 Sashu Zagorskogo (Moskva), Denis Kalinin (Moskva), Galya Akhmetzyanova (Sydney), Masha Ponomarev (New York) och Karen Gevorkyan (Erevan) Timur Saberov.
Each artist created a unique design for a specific type of beer. In some cases, the design was made in full by the designer and in some, they took some help from an illustrator.
One thousand bottles were produced of each type of beer, here are each type of beer and the designer behind each one.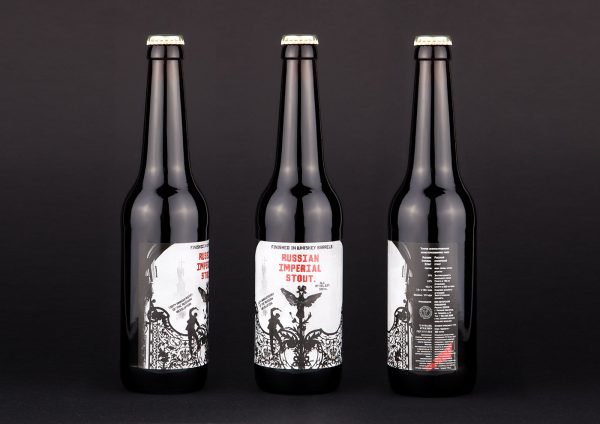 Rye Ale – Masha Ponomareva / New York
Belgian Ale – Karen Gevorgyan / Yerevan I
Illustration: Armenak Grigoryan
Red Ale – Denis Kalinin / Moskva
Illustration: Khadia Ulumbekova
Double Belgian Ale – Galima Akhmetzyanova / Sydney
Buckwheat Stout –  Timur Saberov
Russian Imperial Stout – Sasha Zagorsky / Moskva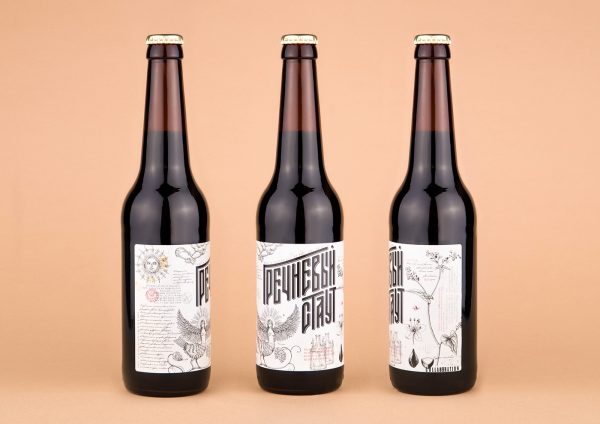 The Designs
As you can see all the six beers comes in the same bottle. A good idea when unique designs are being created. It keeps costs down and the focus can be on the design. It also gives each designer the same chance to create a great design. Clearly, all designers succeeded fully.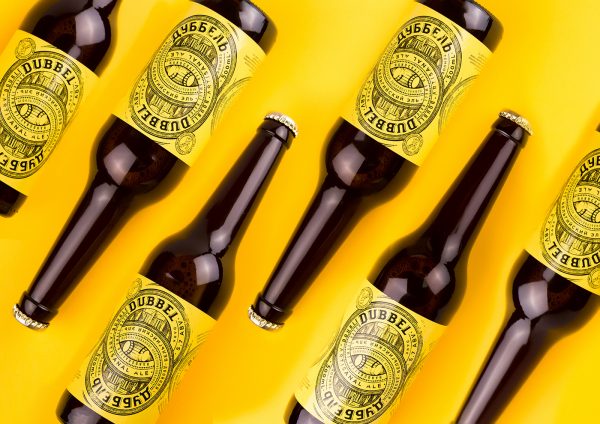 Each of the six beers stands out in their own way. From the bright yellow and black design in the Double Belgian Ale, the orange more traditional design for the Belgian Ale and the cool black and white for the Russian Imperial Stout. All designs turned out great and everyone who got the chance to get one of these beers should consider themselves lucky.
For more great beer packaging design don't forget to check out my full coverage here. Also, make sure to visit Unblvbl online, lots of great stuff to see there as well.