This Russian Ice Cream Packaging has it all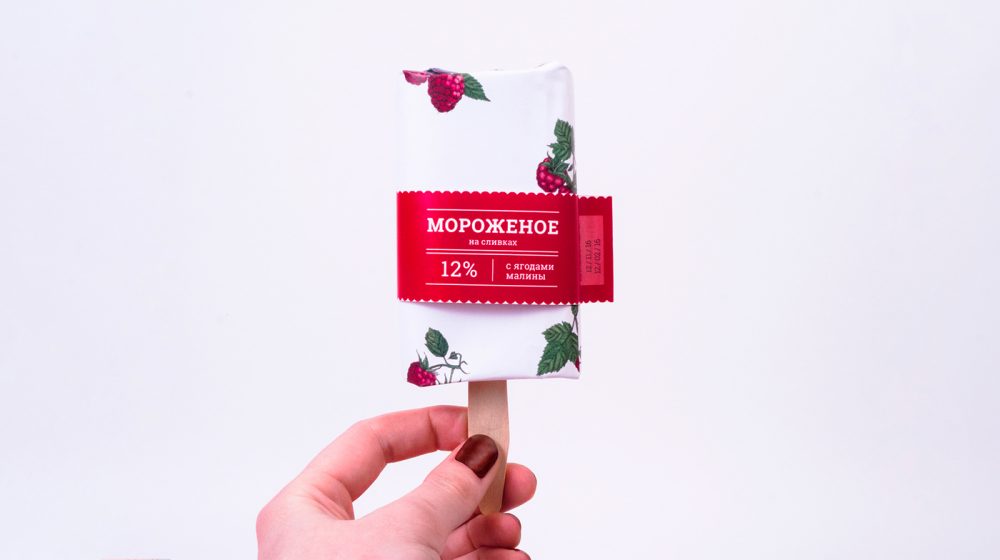 Keep it simple. That's what you get reminded of when you see a great design, much like this Russian ice cream packaging, let's take a closer look.
This Russian ice cream packaging is designed by Maria Vecherya, I'm not sure about the name so I apologize in advance in case I messed up on that part. My Russian is not the best so I'm not sure what it is called but it is a great design.
With the design Marian wanted the quality and sustainability of the product speak for itself, and it sure does. She uses white paper and colorful illustrations of the fruit or berries which are used to flavor each type of ice cream.
The white is also a signal about the sustainability which is behind the packaging. Fully recyclable in every part.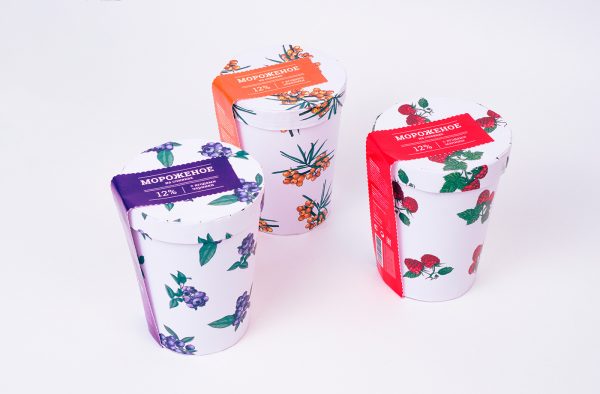 The packaging also has a second paper wrapping. Here the consumer finds all the product information that is needed. This is an extra step and it will come with a slight increase in production costs but this idea is thought through.
By doing it this way the packaging part that protects the ice cream can be kept clean, no text at all. As a little bonus, you can fully get any information you might need without having to tear apart the protective packaging.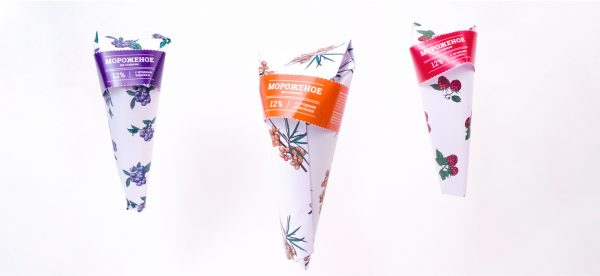 The flavors for the ice cream are sea buckthorn, raspberry and blueberry. Not only are these three delicious flavors. They also complement each other perfectly in their colors. Love it!
All in all a great project by Maria Vecherya. Follow the link to see more of here work.
If you want to check out more ice cream related stuff I have a huge collection of all sort of great stuff. Check out my full ice cream coverage here, you'll find more packaging, design, art and recipes. Enjoy!