Italian Salami with Manchego Cheese and Greek Olives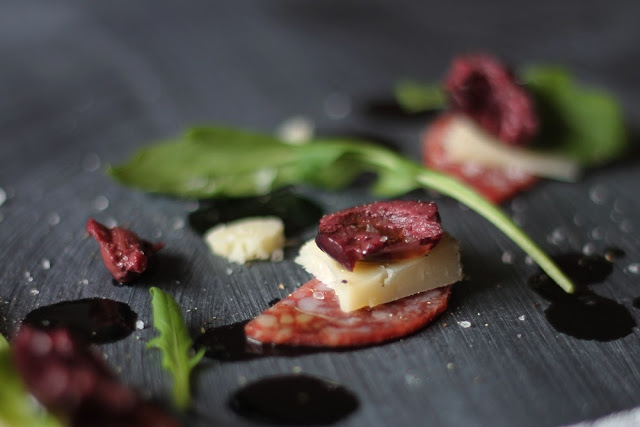 Go the easy way, just slice some stuff up and serve this great combo as a snack or appetizer.
Sometimes you don't really feel like cooking, right? We've all been there, you want to eat something decent but you don't want fast food either. This is the time when some good cheese, olives and salami comes right in hand.
Now this isn't really a recipe, it's more what happened to be left over in my fridge one of those nights so there wasn't much of a plan before I started making it.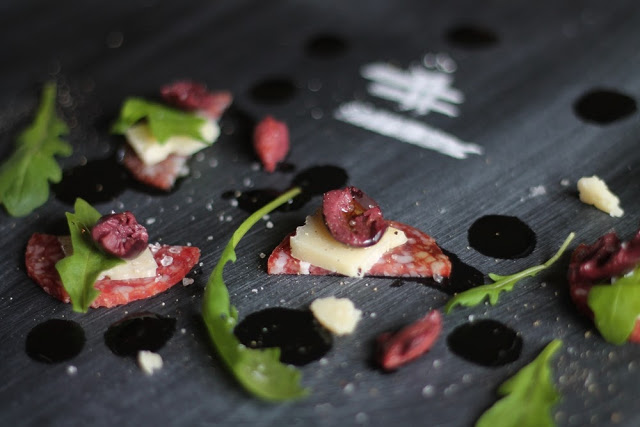 Italian Salami with Manchego Cheese and Greek Olives
Italian salami
Manchego cheese
Arugula
Greek kalamata olives
olive oil
That is it. Now you can chose to serve this in many different ways and there are many similar ingredients that you can use as replacement. In my photos I sliced the salami by hand and served with a piece of Spanish Manchego cheese and a crushed Greek Kalamata olive, Italy Greece and Spain united in a perfect combo. To add something green I used a few leaves of arugula.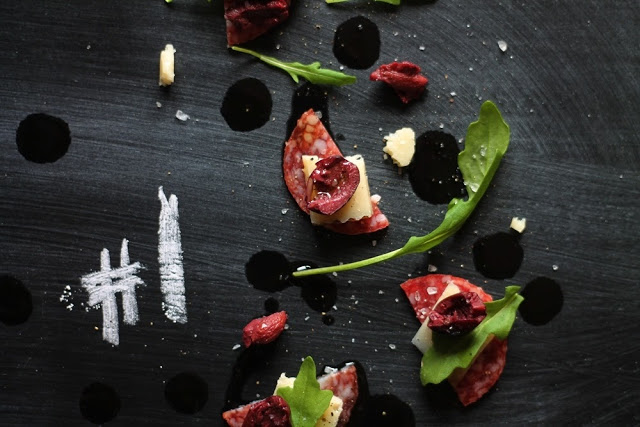 You can serve this combo in many ways, like I did like a communal snack for all you guests to share. Slice the salami thinner and serve it like a carpaccio on individual plates.
You can of course use other types of charcuterie, olives and cheese and get just as good a result. But always choose a high quality of whatever you choose to replace any of these ingredients with. Often you might think that there isn't a big difference between different kinds of olives or charcuterie but it can and often is huge. So chose wisely and good luck.