Sandwich packaging that will make you hungry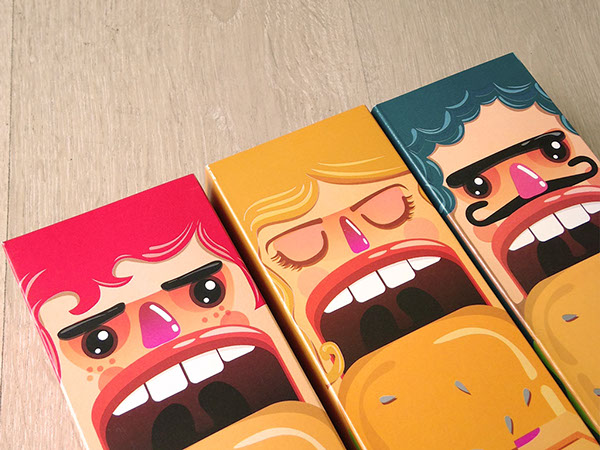 Sandwich packaging usually don't get anyone very excited, you usually get some plastic wrapping that is functional at best. That is one of the reasons it's so fun to take a look at these sandwich packagings for the middle eastern sandwich chain MO'MEN.
The design is made by Egyptian designer Mohamed Kamel who has designed characters in a cubic form, each character is given it's own unique color which will represent the protein in the sandwich packaging. Red for beef sandwich, yellow for chicken and blue for fish. Not an unique idea but I think it works very well.
To see more photos of the sandwich packaging you can take a look at Mohamed portfolio on Behance. While you are there you will see that Mohamed Kamel have done some food related designing before so take a second to check out his designs for McDonald's.