Sandwiches from around the world – Watch these 13 great Sandwiches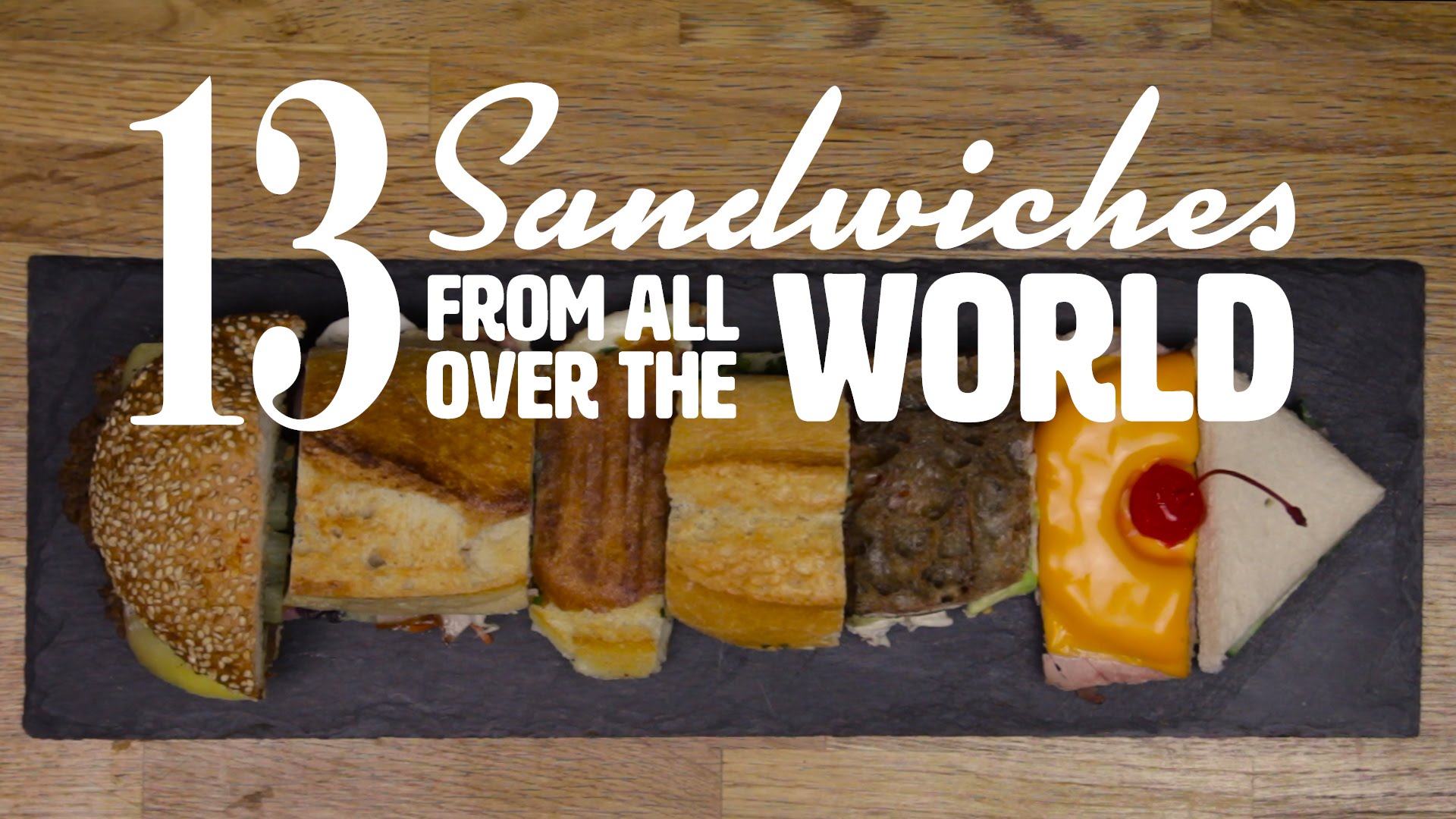 There is always room for a sandwich and there are sandwiches in almost every country in the world but how many sandwiches from around the world do you know? Check out this video for 13 great ones.
The website Food People Places have made this great video about sandwiches from around the world. The variations are endless, from sliced loaves, whole grain, corn, rice, round, flat, hard, soft, filled, sliced, hot, cold and we are still only talking about the bread.
In this video there are 13 sandwiches from around the world featured, check them out below.
The Chicken-Avocado-Aioli from Australia.
The Gatsby Sandwich from South Africa.
The Cucumber Sandwich from Great Britain.
The Peanut Butter and Jelly Sandwich from North America.
The Danish Smorrebrod.
The Italian Panini.
The French Croque Monsieur.
The Turkish (or German) Döner Kebap.
The Vietnamese Banh Mi Sandwich.
The American Sloppy Joe.
The South American Choripan.
The Polish Zapiekanka.
The Toast Hawaii from Germany.
For more on each sandwich like how it got discovered and how they got popularized and how to make them you can visit Food People Places.