Sarau Wine Labels Looks Fun Before You Even Start Drinking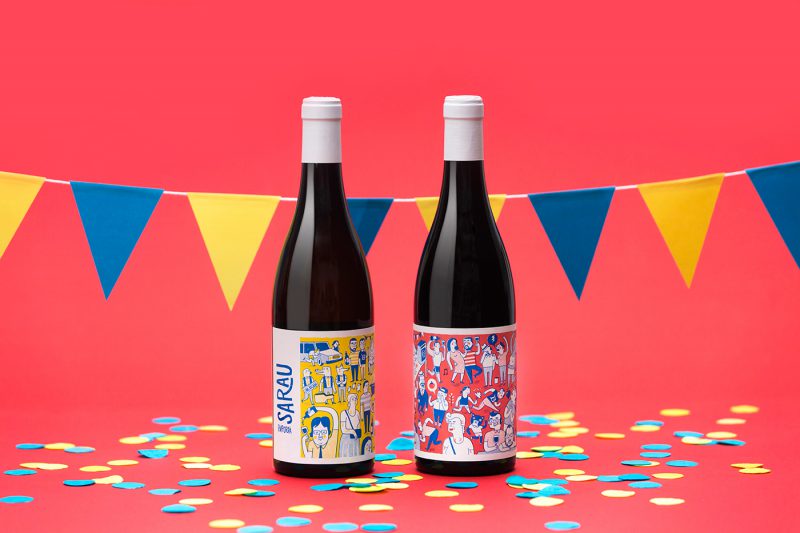 These Sarau wine labels make the wine look fun before you start drinking. Check out this fun wine label design.
These Sarau wine labels stand out because they look like fun. Isn't that weird? Shouldn't wine always be about having fun and spending time with great people?
Most of the time it should and it is but most wines look more like they want to tell us the full history of how special their vineyard is. Nothing wrong with that but sometimes it's nice to see something aimed at us who will be doing the drinking.
Because let's be honest. Most of us just want a good tasting wine. No more, no less. We don't have to know the name of the farmer or what type of rocks make the wine so very very special.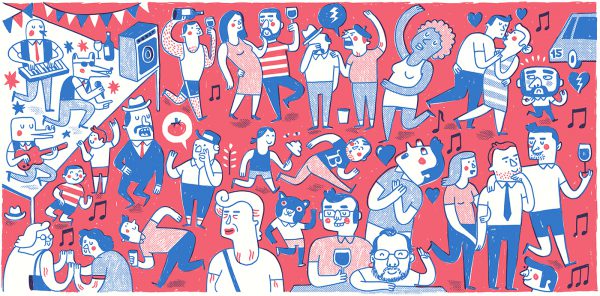 The Sarau Wine Labels is about fun
The wine labels for Sarau wine is all about fun. It comes in two different varieties. One with a day theme and one with a night theme.
Daytime is yellow and is about playing cards, going to picnics, hanging out with the family.
Nighttime is red and is more about romance, great music and dancing.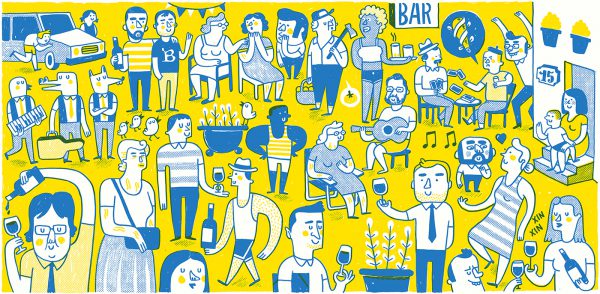 Both labels features lots of small illustrations of people doing all these things. The style is light and fun, reminds me a lot of children's book illustrations. In a good way.
The packaging and design perfectly tells us what we want to get out of this wine, here quoted by Sarau wine.
Fresh and crazy wines, conceived to be drunk in good company.
The design is made by Enserio and illustrator Miguel Bustos.