Sardine recipe with Lemon and Grilled Bread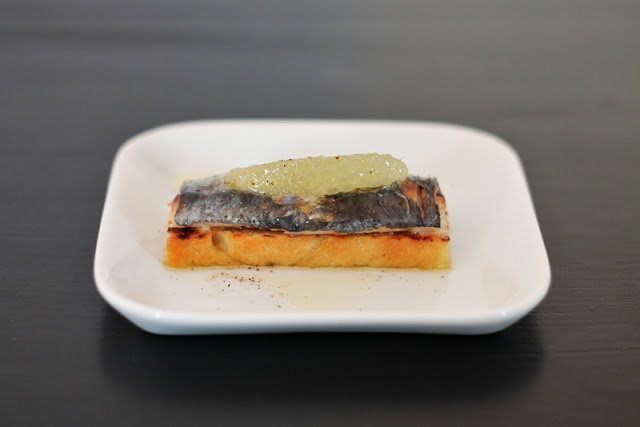 This Sardine recipe with lemon and grilled bread uses one of the few truly great canned foods you can get. Canned sardines, simply served with lemon on some great grilled bread, try it.
This Sardine recipe with lemon and grilled bread is one of those that don't actually require a recipe, don't worry you'll still get but you should be able to just look at the photos and get going. The idea is simple. Canned high quality sardines is one of the great foods you can get in a can.
The best ones you can find usually comes from Portugal or Spain but I'm sure you can find good ones from other countries as well. The canned sardines often comes in oil and you can get them as fillets, whole and in different types of oil and flavor. Garlic, lemon, chili are some of the most common flavors. Personally I almost always get the ones without any added flavor, there is nothing wrong with getting the flavored varieties but since I'm cooking anyway I think the end result is better. I got whole sardines and removed the bone by myself, get the type you prefer.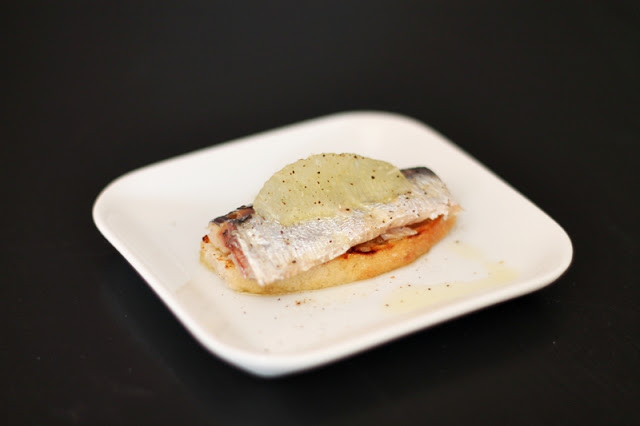 Another fact about sardines in cans is that the often come in beautiful packagings. I even created a full post on some great looking sardine packaging. Hopefully you can get some food packaging inspiration there and maybe find a good brand of sardines to try. Now let's get cooking.
Sardine recipe with Lemon and Grilled Bread
Serves 2-3 as a light snack
The idea with this recipe is simple, you want a slightly charred bread that will bring some crunch and a roasted flavor. On top of this is the fishy sardine which is quite fatty as well. Pair that with the intense acid and fresh flavor and you're on the way to greatness. As a bonus you'll get some spice from the black pepper and some extra flavor from the olive oil.
1 can sardines
A few slices bread
1 lemon
black pepper
1 tsp olive oil
Open can and fillet the sardines so you´ll get whole fillets. Cut the bread into rectangles a bit bigger than the sardines. Peel and fillet the lemon. Grill the bread, add a sardine, a fillet of lemon and a few drops of olive oil and some black pepper. Serve.