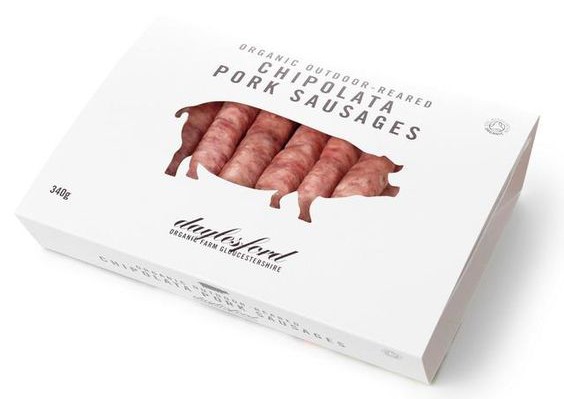 Sausages are already packed in their skin but you need something great looking on the outside as well. Check out some Sausage Packaging Designs that makes meat look great.
So time for another themed list of great food packaging. This time I focus on sausages, but I have to admit. There are quite a few salamis that found their way onto this list as well. I guess that's ok, salami is the dried more snack friendly relative of the sausage. Let's dive right into some great sausage packaging designs. Enjoy!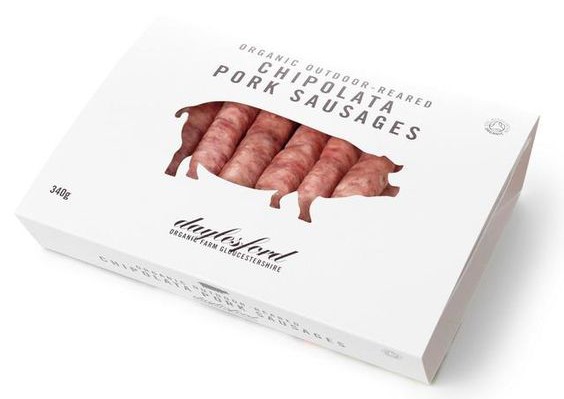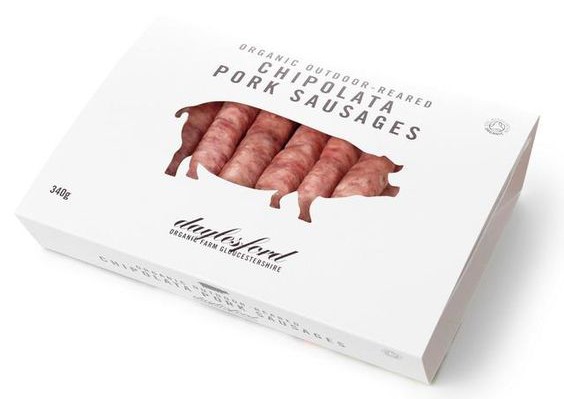 Let's start out simple. A great looking white box. Minimalistic design. Cut out graphics of a pig and nothing more. Perfectly designed and you instantly get what it is.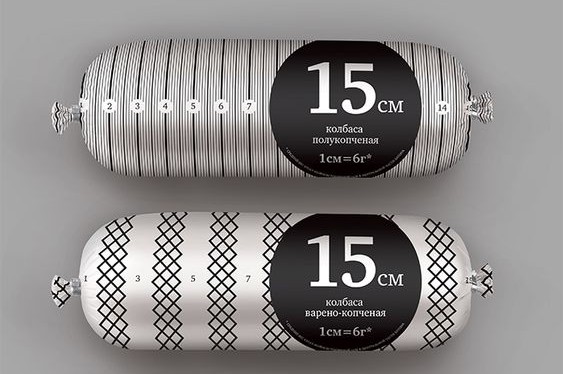 15 cm of sausage. Fun way to add some graphics. Really like how they stayed with only two colors.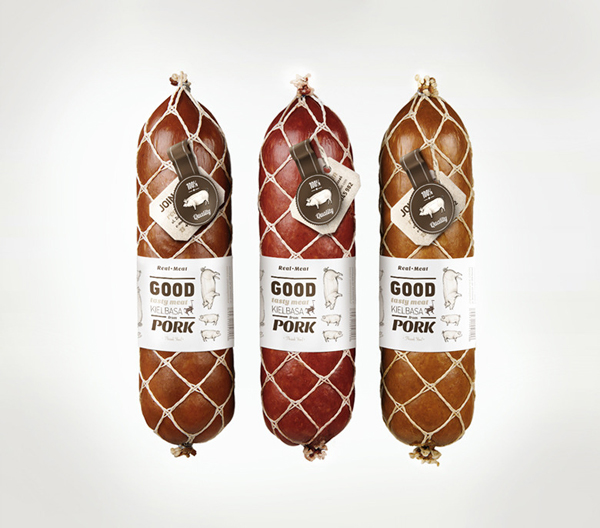 More of a classic design for this one. Net around the sausage makes it feel less industrial. Not sure why they had to stick no less but three different labels on it though. (source)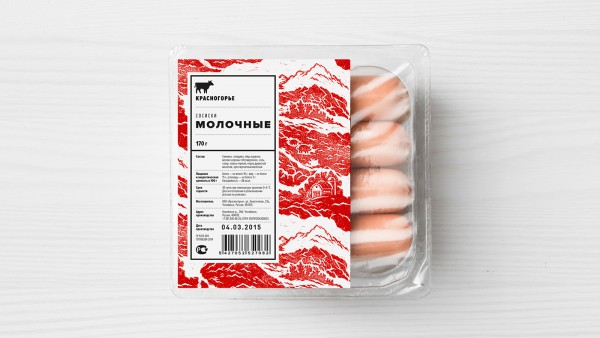 This design have been featured here before. It deserves one more look. Meat inspired graphics with drawings of the surroundings of the production plant.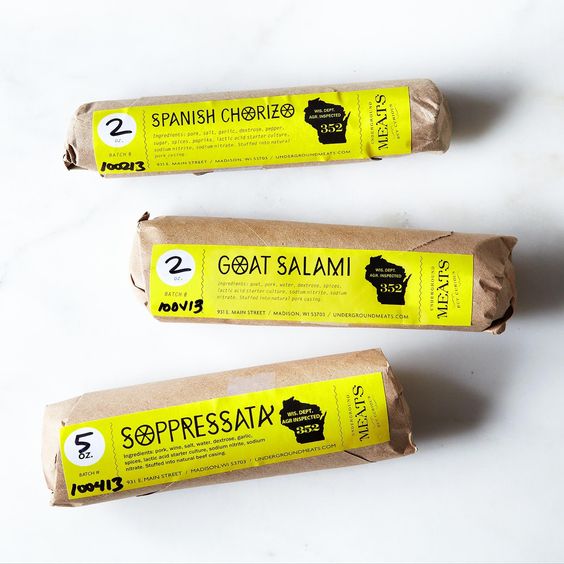 Great look, brown and yellow go great together and it's not one of the colors that is used that much in meat packaging.
Sorry about this small photo, it's the best I could find. This is an advent sausage, you cut one slice each day. From the first of december all the way to Christmas Eve.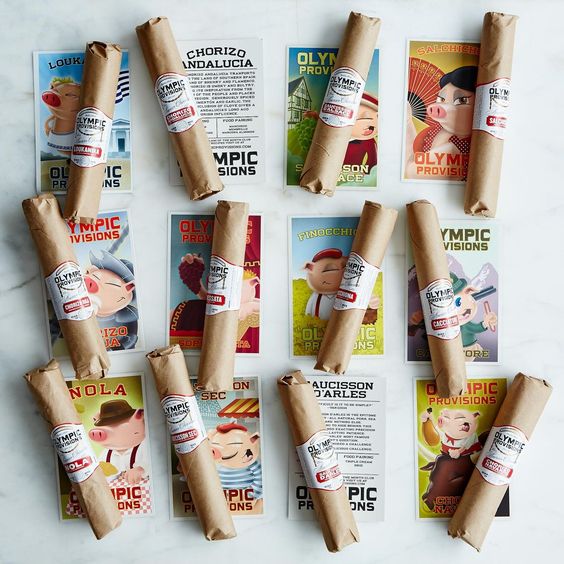 Olympic Provisions sell their salami by subscription. Not only do you get one salami every month. There's some great design to go with it. Just look at those great illustrations for each salami.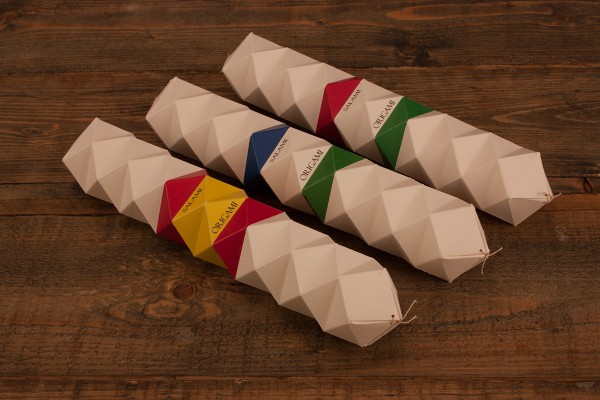 Origami Salami. Great to see some different shapes used in sausage and salami packaging. (source)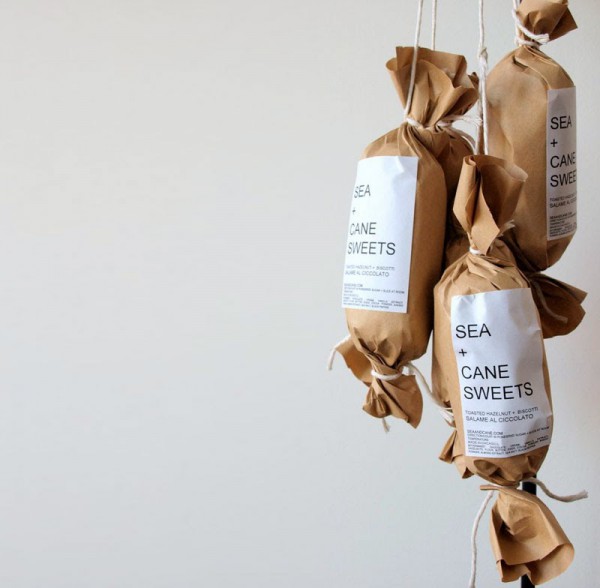 This isn't meat salami but chocolate salami. So not even sausage I guess. That doesn't really matter, this design could easily be used for both salami and sausage packaging designs.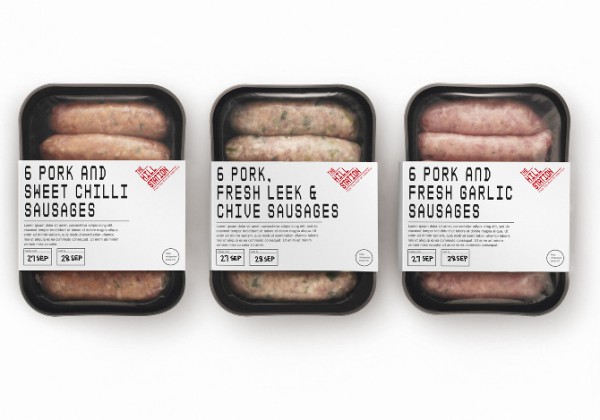 Plastic tray. A good looking label. Sometimes that's all it takes.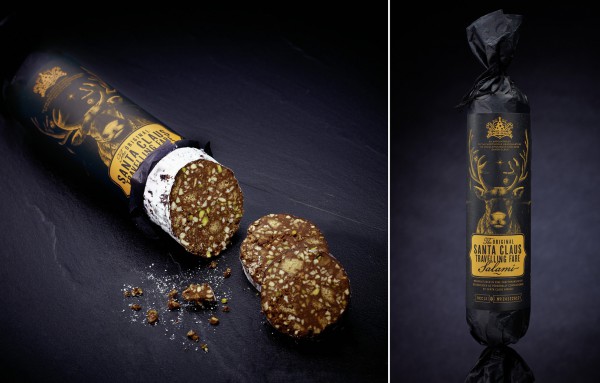 A more luxurious packaging. I'm not sure why we see so little black in food packaging. I always liked it but I guess most companies think it looks too premium or expensive and that it could scare away the customers. I hate that, underestimating the value of good design.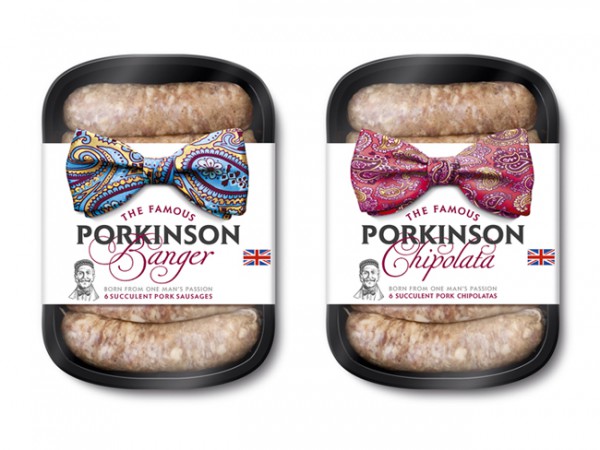 This is almost a classic, same idea like the sausages I already shown but here the bowtie does the trick. It sends off just the right signals for a proper no-fuss but good sausage. (source)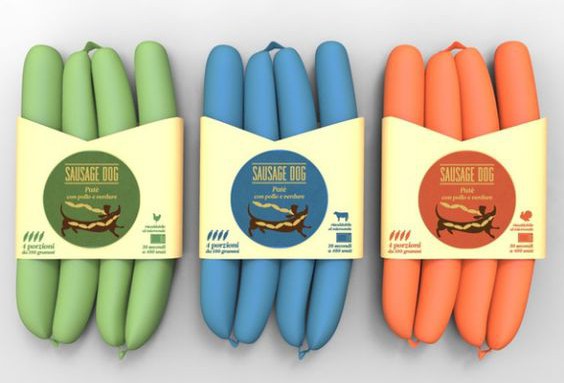 Who says that sausages need to be red or in transparent plastic? I wish someone dared selling a product like this.
Tags: hot dog, meat, meat packaging, sausage, sausage packaging