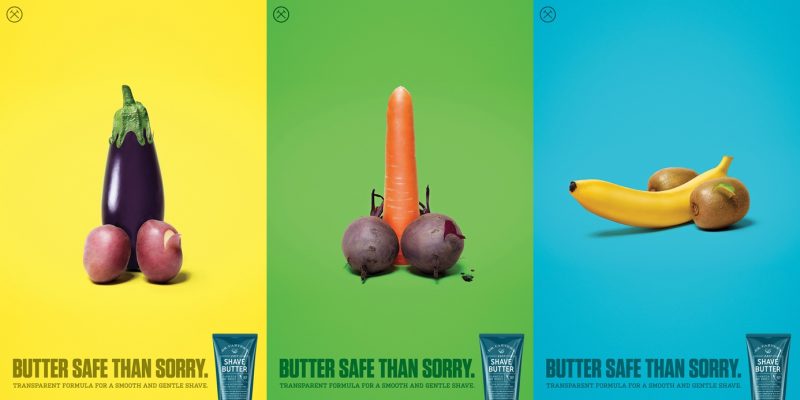 Check out these scary shaving accidents illustrated with food, clever idea to show us the dangers of shaving.
Thes three ads show scary shaving accidents with the help of food. The ads are made for Dr Carver's shave butter. I'm not familiar with what shaving butter is but I'm guessing if you would ask the folks at Dr Carver's they would say it's like shaving cream but better.
Each illustrates male body parts that have been shaved, or at least what might happen if you're being careless while shaving. It doesn't look like something that you would want to happen.
The ads come in three varieties, banana and kiwis, aubergine and potatoes and a carrot with beets. Each ad has the clever and fun tag "Butter safe than sorry". With puns like that you'll have to love Dr Carver's.
I think these ads a genius. Just on the right side of dirty, it's a bit teasing in a fun way and it does the job of illustrating the dangers of shaving. Great work Dr Carver's.
For more fun and great food ads check out the full coverage here.