Chef Q&A with Seadon Shouse of Halifax at W Hoboken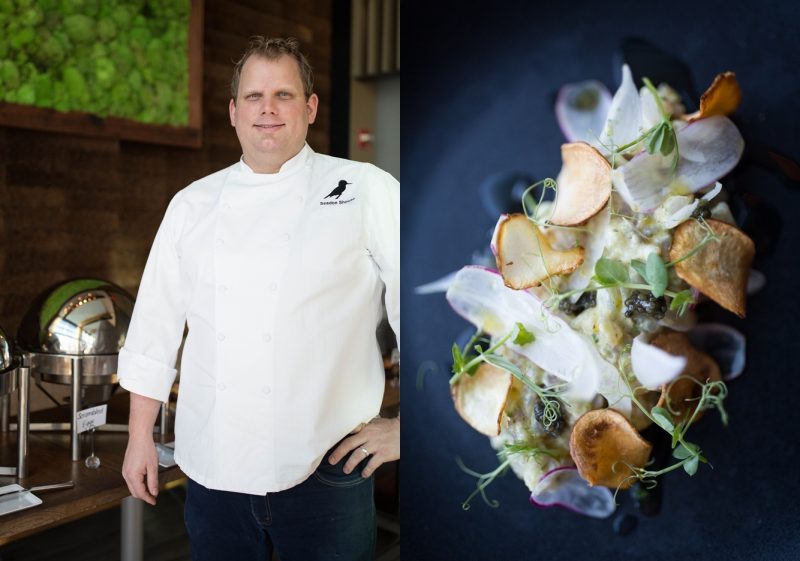 Meet chef Seadon Shouse who has taken his Nova Scotian roots and cooking to Halifax Restaurant at the W Hoboken. We talk about becoming a chef, the food of Nova Scotia and how to make your own sea salt, keep reading.
Seadon Shouse has more than 15 years of experience for a number of hotels and restaurant throughout the US. From Nantucket Island, Florida, Louisville and New York he has racked up a ton of experience.
In 2015 Seadon Shouse got the chance to open a restaurant at the W Hoboken overlooking the Manhattan skyline. Not only did he get to start a restaurant, he even got the bring some of the food from his Nova Scotian roots.
What made you want to become a Chef?
I have always loved cooking from an early age, but it wasn't until I had graduated from high school that I fully realized it was my passion. I started washing dishes in high school and then started cooking in the same restaurant. After 3 years there, I realized it was what I wanted to do with for the rest of my life.
Did you ever consider another profession?
For many years before deciding to cook for the rest of my life, I wanted to be a pilot. I was actually enrolled in Aeronautical Engineering at Jacksonville University but before starting I decided to go to Culinary School instead.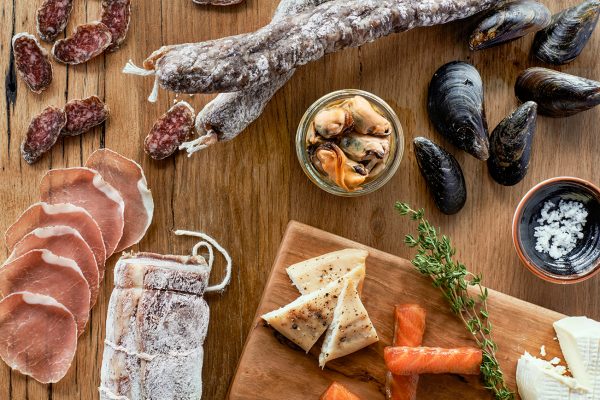 How would you describe your cuisine?
My cuisine is fresh and seasonal. I like cooking with fresh herbs and to keep dishes as simple as possible, letting the fresh foods shine. I try to use as many local products as possible and even forage some of them myself.
How do you work creatively with food, do you have a set method or process when creating new dishes?
Each dish I create comes to me in a different way. Sometimes when I am eating in another restaurant I will get an idea, and other times I will be falling asleep and an idea just pops into my head.
You run a restaurant in New Jersey that is based and named after Halifax in Nova Scotia, how did that happen?
I grew up in Liverpool Nova Scotia, which is 2hrs south of Halifax. When I was discussing, with the owners, the concept of the restaurant that I wanted to create, I wanted some of my past and my upbringing to be present in the restaurant design and flavors of the menu.
Together we decided that the food would be "Farm and Coastal Cuisine." This not only represented my cuisine but also represents the area that I grew up in, so it all fit in quite well.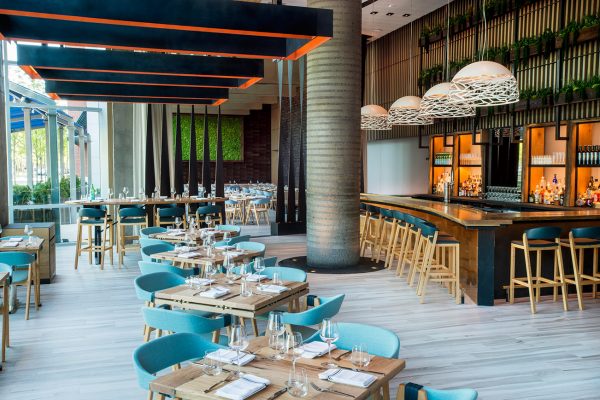 Had you hoped to start a restaurant based on where you grew up before this opportunity came up?
I guess I hadn't really thought that I would have the opportunity to do this type of restaurant before discussing it with the owners. We all felt that this was the perfect location for such a restaurant.
You've worked at a few hotel restaurants and Halifax is also a hotel restaurant, do you think it's a big difference in working at hotel restaurants compared to stand-alone restaurants?
Yes, hotel restaurants may have more challenges than stand-alone restaurants. Most hotel restaurants are 3 or even 4 meal period restaurants and that alone is an added challenge. Plus in hotels, there is usually a banquet department and then there are also other outlets, such as staff cafeteria, bars, etc… I had thought a few years ago to get out of the hotel restaurants but they somehow kept calling my name.
Much of the cuisine of Nova Scotia is based around seafood, what else is unique to the food of Nova Scotia?
Nova Scotian cuisine is simple food based off of what is available at that time of year from the area that you are in. Traditional Nova Scotian cuisine had a lot of preserved proteins like smoked fish, salted pork, and dried seaweeds. All of which I use in my cuisine.
I know you house cure much of both your meat and fish but I also hear you make your own salt, how and why?
The simple answer to the 'why' question is 'because I can, so why not'. Making salt is not too had to do but it takes a lot of time and space to do it. Sea salt can be made with a few different methods but I prefer to gather the water myself, strain it well, and then evaporate off most of the water with light heat. After most of the water has been evaporated I then let the rest of the water evaporate naturally until the salt crystals form.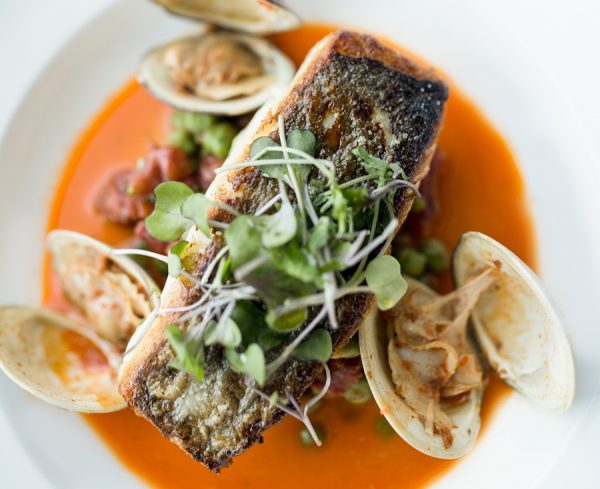 Do you have a guilty pleasure in food?
I love cookies and a cold glass of almond milk
What is your favorite culinary destination?
Before I moved to NYC it was NYC but I would say now that it would still be NYC. There is just so much to discover in New York
Who do you think I should interview at Ateriet?
Scott Burnett, Tribeca Grill
Thank you, Seadon Shouse, and keep cooking. To keep up with Seadon you can check him out on Instagram, great food delivered on a regular basis. Read more about Halifax Restaurant below.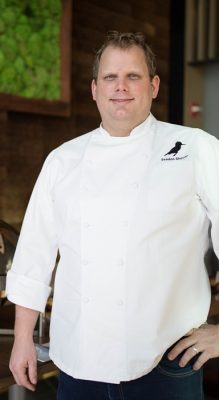 Name: Seadon Shouse
Age: 34
Birth City: Liverpool, Nova Scotia
Current city: New York City
Education: Associates Degree in Culinary Arts
Previous profession: None
Favorite quote: "You can't cook good food if you are not happy" Jean-Charles Berruet.
About Halifax Hoboken
Halifax Restaurant sits inside the W Hoboken, New Jersey. Just minutes away from Manhattan and with a view overlooking it. Halifax Restaurant was opened in 2015 at the hotel and there chef Seadon Shouse offers his farm and coastal cuisine inspired by his Nova Scotia roots. Halifax is located on 225 River Street, Hoboken, New Jersey. For menus and reservations visit them online. You can also connect via social media, find them on Twitter, Instagram and Facebook.
About Ateriet's Chef Q&A
Chef Q&A at Ateriet is my way of giving great chefs the respect they deserve. I interview chefs from all over the world with the stuff I want to know. If you know a chef I should interview or have any other suggestions don't be afraid to let me know, just leave a comment or send an email. You can read my other Chef Q&A's here or explore all these great chefs and restaurants in my Chef Q&A Map, you'll find it here.