Cool Seafood Patterns by Stephanie Tan

Check out these cool seafood patterns made using watercolor by artist Stephanie Tan.
Freelance graphic designer Stephanie Tan from the Philippines have made these great watercolor drawings of seafood as one of her experimental side projects.
She started out with making three different watercolor drawings of three different types of seafood. A Indian Mackerel, a shrimp and an oyster. She then scanned the drawings and turned them into these cool seafood patterns that you can check out here.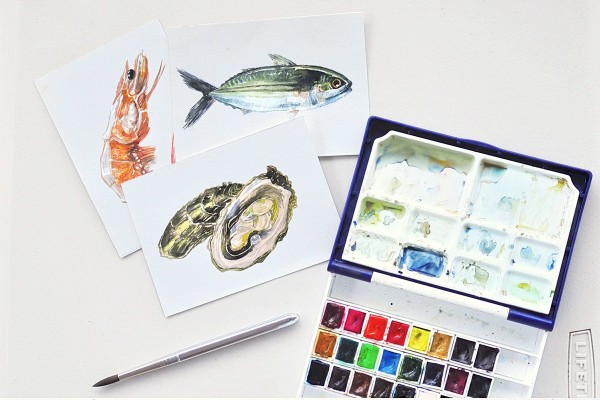 We love design and art like this and it could be used for so much, packaging, food branding, restaurants. But what I really would like is to have these patterns available as wallpaper, let's see what the future holds.
You can see more of the work by Stephanie Tan here.