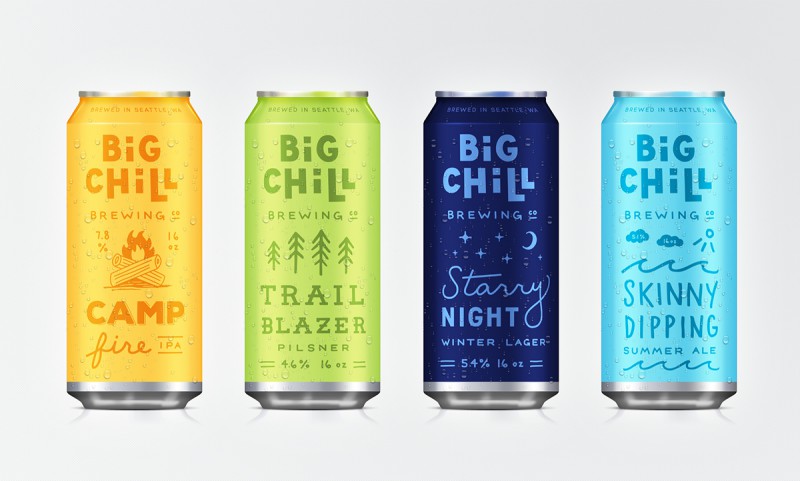 This Seasonal beer packaging design has got it all. Just one minor detail, it doesn't exist. But now I wish it did, check out this great design.
This seasonal beer packaging design doesn't exist. Well, it sort of does since you're looking at it but the brewery Big Chill Brewing doesn't. And thereby you won't find these beers in a store near you, not even one far away.
This is a design project by designer Danielle Patlak who decided to create this range of seasonal beers. The design is inspired by the outdoors, camping and good times with good friends. Can't argue with a beer that holds those things high can you?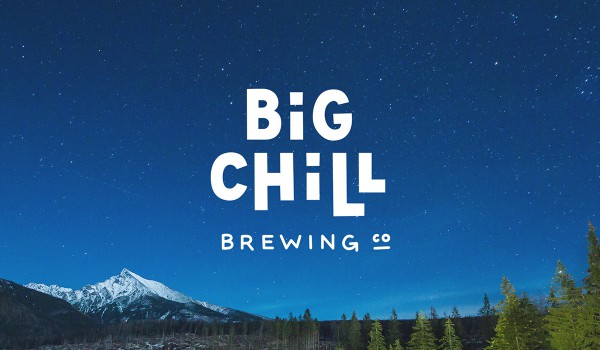 The beers come in a range of four. There not really seasonal in the traditional way where one is called summer, winter and so forth. But I totally get a seasonal feel for them. The skinny dipping is of course summer. Starry Night is winter, Camp Fire with its autumn color is autumn and the green Trail Blazer sounds like spring to me.
What I like about this set of beers is the simple design. If done right you don't need lots of fancy things. Great colors, fun names and beautiful fonts is all it takes.
Big Chill Brewing might not exist yet but whenever I find these in stores, I'm buying.