See The Amazing Beer Branding & Packaging for Bernie's Brewing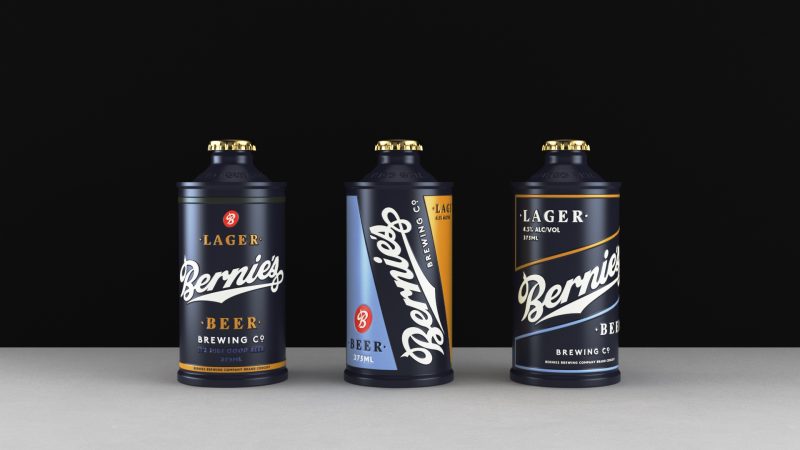 The amazing beer branding and packaging work that has been made for Bernie's Brewing is one to take an extra look at. Do it now.
This is some amazing beer branding. The logo, the limited edition packaging, the colors, everything really. The beer company is called Bernie's Brewing, always a good idea to start out with a cool sounding name isn't it?
It takes more than just a cool sounding name to create a great brand though. To make Bernie's a brand to stand out you need a great logo, packaging and a good choice of colors. For this project, everything is in just the right place. Let's start with the logo and branding.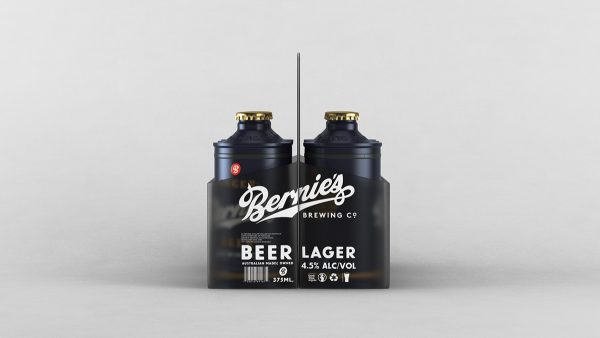 Logo and Branding
The logo is a hand-lettered 1950's style of the brand name Bernie's. That always works for me. It looks both elegant and modern. The colors for the logo are black or white depending on where it is used.
The colors used for the branding are black, orange, blue and white. Perfectly contrasting colors which means that they always look great together.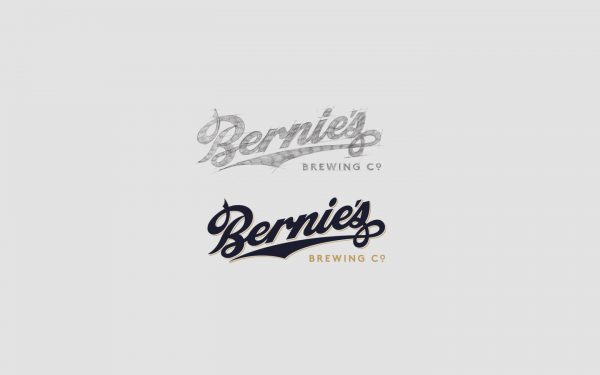 The Packaging
Sadly the packaging here is a limited edition. I would have loved to find this in stores and would have been prepared to pay extra for it. The bottle has a can shape in the bottom which narrows at the top so you can fit the cap on top. Black base color with the logo in white and details in orange and blue.
One of the best designs I've seen for some time and one that would have stood out on any shelf of beer.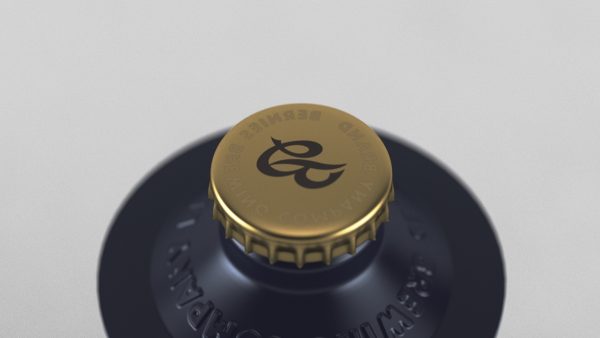 When in real production the beer will come in a standard aluminum can. I'm sure that will look great too but it won't have any chance of beating the limited edition.
More on the designer behind this project here.
For even more amazing beer branding and packaging see my full coverage here.