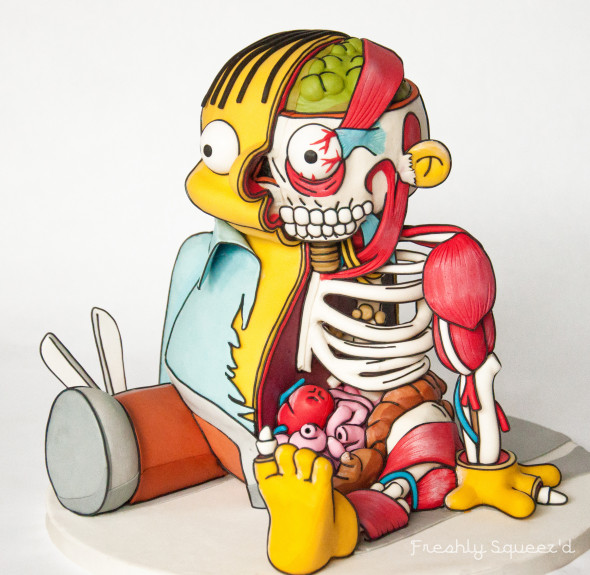 Take a look at this cool Simpsons cake, and yes this can actually be eaten.
There are a lot of cakes out there, there are even a lot of Simpsons cakes out there. But there is nothing that is even close to looking as good as this one. The cake is made by Freshly Squeezd which is a graphic design company but also is crazy good at making amazing cakes. Because it really is a cake, from top to bottom. The design comes from a drawing by Eric Flores and is available to get as a T-Shirt at Threadless.
The cake went viral once it was posted a few months back and have since been seen more than 1.5 million times but some of you might have missed it and this cake is simply too cool to miss. Below is a Youtube video of how the cake was made.