Skoff pies packaging design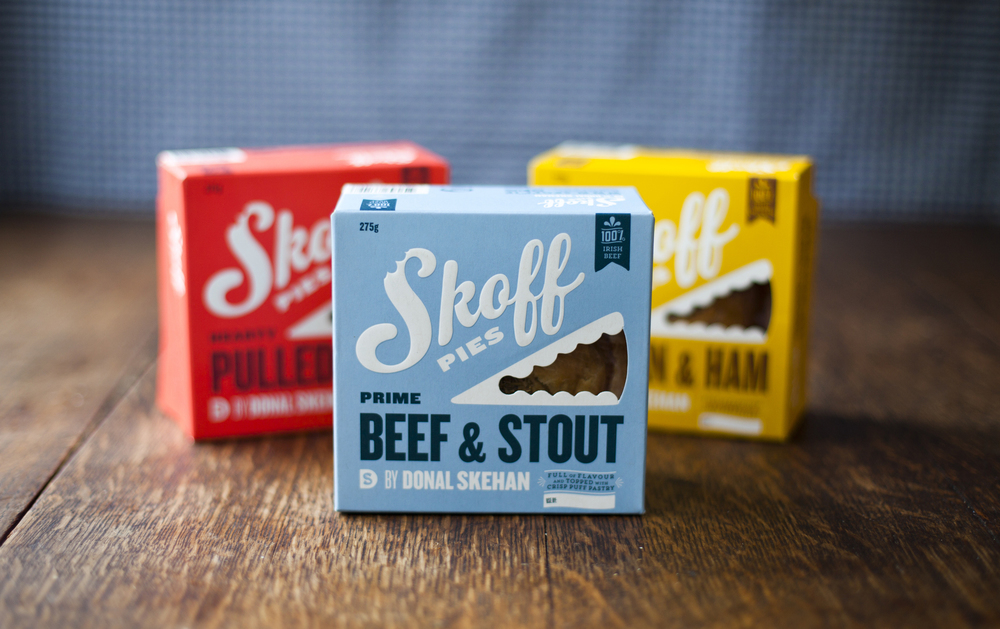 Skoff pies is a fairly new pie concept by Irish celebrity chef Donal Skehan, it's a small range of meaty rich pies with fillings like Beef & Stout and Pulled Pork. Besides having pies that look and taste great they are also packaged in a good looking way.
Creative Inc is the studio who made the design and they've kept it simple with bright colors and a logo that reminds you of something from another time, that fits well with the traditional pies. A fun detail is also added with a bite haven been taken off the S in the logo.