Smoked Potato With Trout Roe, Lemon Creme Fraiche and Dill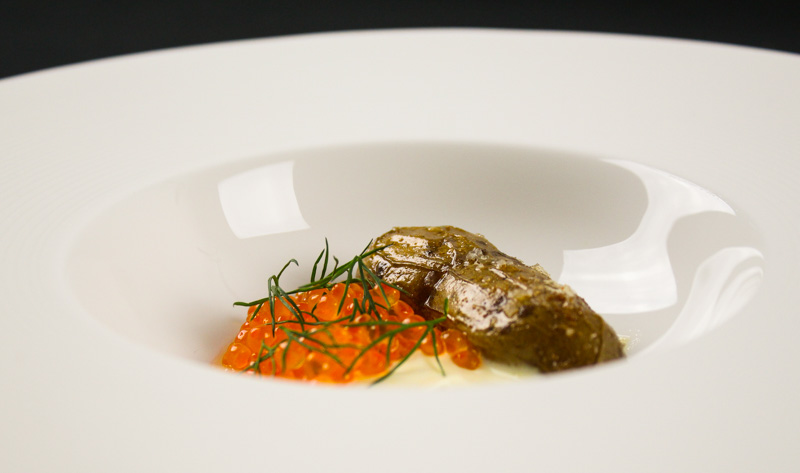 Try this simple appetizer with a twist. A smoked potato cooked in butter served with trout roe, a fresh lemon creme fraiche and dill.
First time fro smoked potato for me and things worked out kind of great. There are some tweaks to try in the future but for a first try this recipe turned out great. The dish is very simple besides the potato, fish roe, lemon and dill go great together and it's all easy to make.
But I wanted to try something new so I decide to smoke some potatoes. Let's start out with the recipe and then I'll go through each part of the process. Let's go!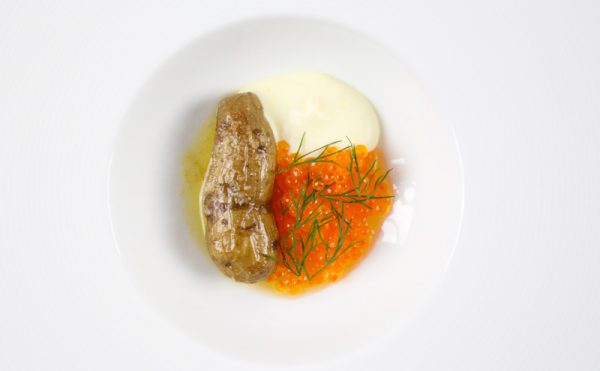 Smoked Potato With Trout Roe, Lemon Creme Fraiche and Dill
Serves 4 as an appetizer
Smoked potato
4 small firm potatoes
2 handfuls wood chips
4-6 tbsp butter
Salt
Lemon Creme Fraiche
6 tbsp creme fraiche
1 lemon
Salt
Pepper
80g / 2.8 oz Trout Roe
Dill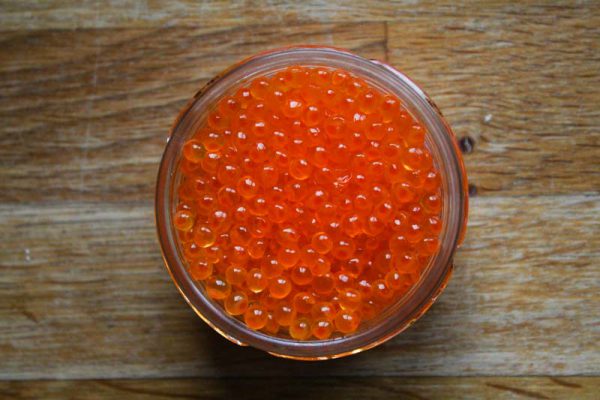 How to make a smoked potato
I guess there are two options here. Either smoke the potato raw and then cook it or cook it first and then smoke it. I'm not sure what works best but I smoked it first and then cooked it in butter.
I have a small standard grill so I simply lit a small fire in the middle of it and put on the grid. Once the fire had turned into a good grilling ember I took some wood chips that I first soaked in water for about ten minutes. Simply put the wood chips in the middle of the grid. Then lay out the potatoes close to the edge of the grill and put the lid on.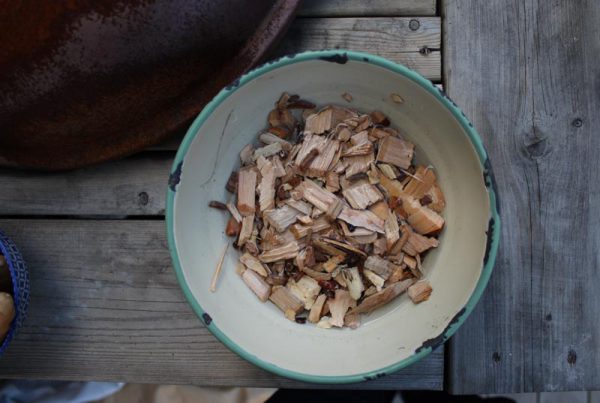 Hopefully now the wood chips will slowly start to release their smoke. Let the potatoes smoke for about fifteen minutes. Once all the wood chips have burned up remove the potatoes. They will still be more or less raw but the skin will be darker and it has absorbed some of the smoke flavor.
Add the butter to a pot and heat it until it starts to brown. Add the potatoes and put a lid on and cook the potatoes on low heat for 15-20 minutes in the butter. Make sure to check it a few times to it won't burn.
Once the potatoes are cooked through set aside and leave to rest.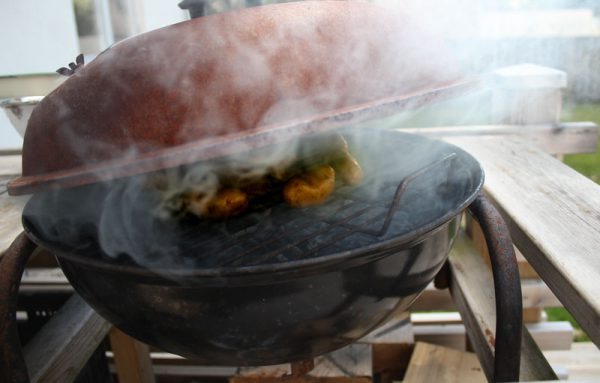 Lemon Creme Fraiche
Add the creme fraiche to a bowl and season it with salt and pepper. Wash and grate the skin of the lemon and add it to the creme fraiche. Check the seasoning and set aside.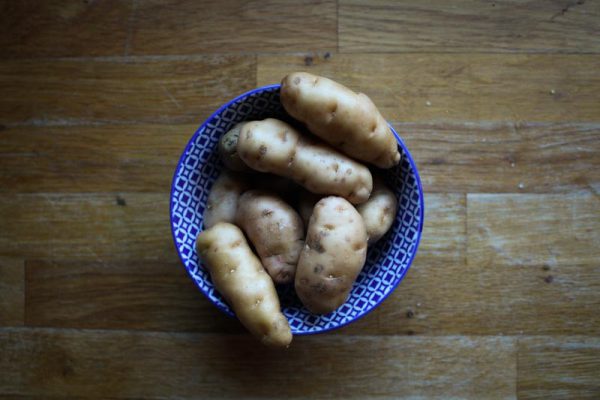 Plating
In each plate add one spoonful of lemon creme fraiche, one spoon of trout roe and one potato. Add a spoon of the butter from the potatoes and a little bit of fresh dill. Serve. Good luck!