Smoked Salmon with Dill, Cucumber & Horseradish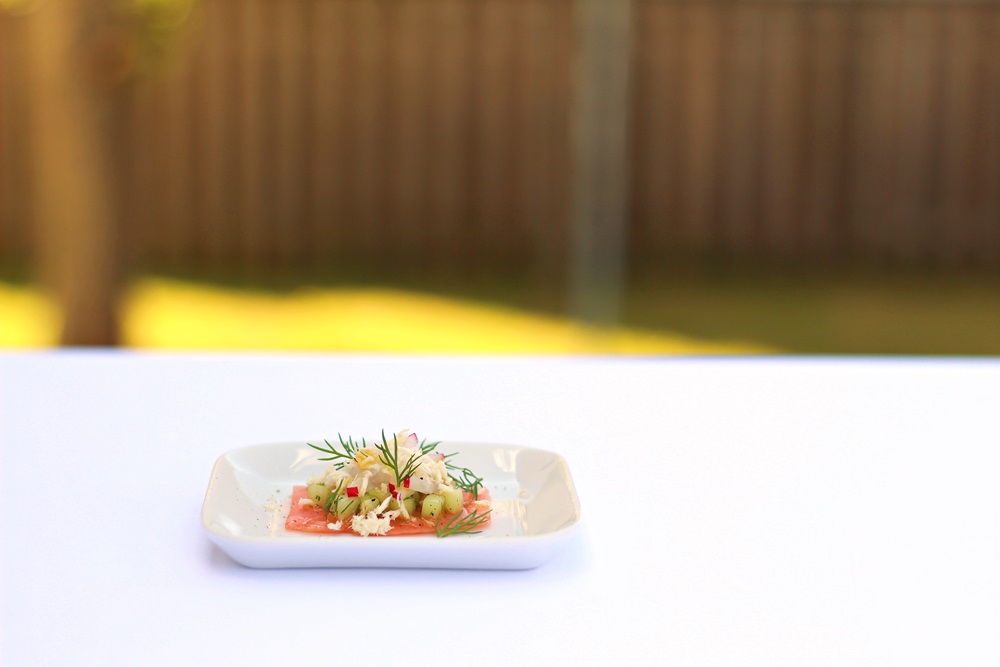 Try some smoked salmon with dill, a perfect dish on a summer day. You'll get appetizer made in minutes and it is delicious, let's learn it.
Smoked salmon is always great but I think it's the best served during spring and summer. For this recipe, I made some simple vegetables that I topped the salmon with, cucumber marinated with fresh dill since dill and salmon go together like.. well dill and salmon. Also, I put some julienne of radishes on top, this adds some more texture and I like a little bit of extra color. Then some extra dill and freshly grated horseradish on top.
The way I present this dish is a really small snack size but you can, of course, make it bigger and serve it like a big appetizer carpaccio style. Other ways to variate this dish is to instead of serving it with fresh horseradish you can make a horseradish cream simply by combining the horseradish with some creme fraiche and season with salt and pepper.
Oh, one more thing, smoked salmon works great with potato salad, so you could make this recipe into the main course by adding potatoes to the vegetables and serving the salmon on the side. With an extra sauce or two, some bread and a glass of white wine this could turn into and perfect weekend lunch. Oh well, here´s how to do it.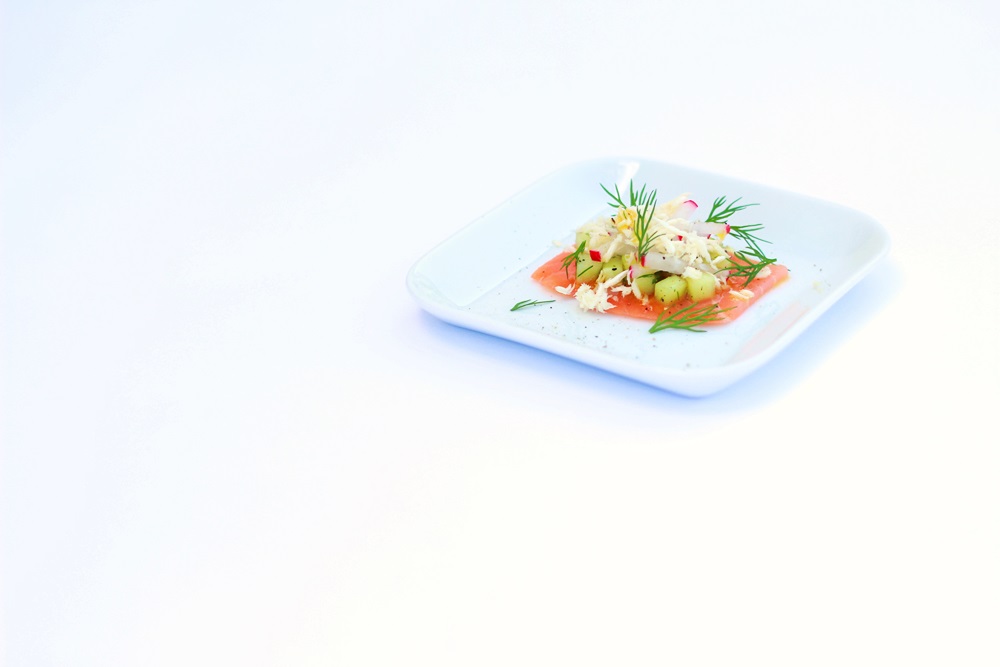 Smoked salmon with dill, cucumber & horseradish
Serves 4 as an appetizer
8 slices smoked salmon, sliced.
1/2 cucumber
8 radishes
1 small piece of fresh horseradish
dill
salt, pepper
olive oil
Peel and split the cucumber in half, dice the flesh into small cubes, add a little bit of olive oil some chopped dill, salt and pepper. Cut the radishes into julienne, add the cucumber and radishes to the salmon, grate horseradish on top, add a few drops of olive oil and a little bit of pepper. No salt should be necessary since the smoked salmon is usually salty enough. Serve straight away, good luck.