Smooj Is A Cold Pressed Juice For Struggling Artists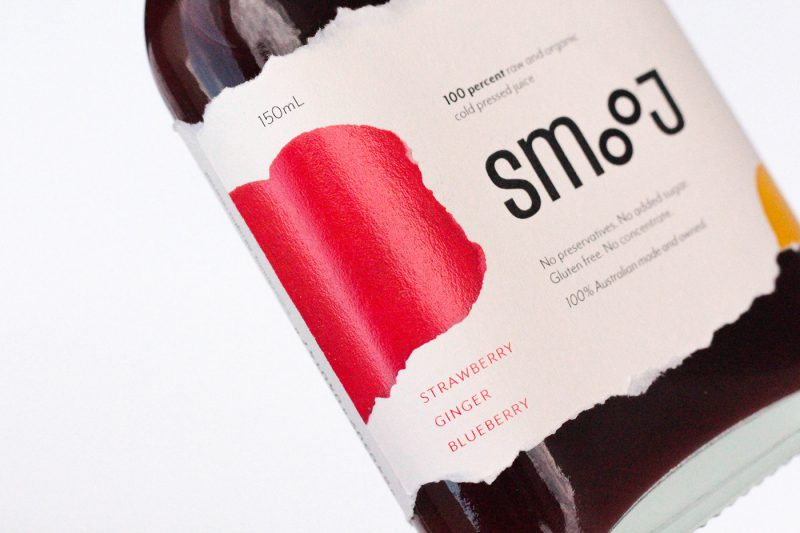 Smooj is a cold pressed juice for struggling artists. This shot of juice will give them the energy and brightness to keep being creative.
Smooj is a cold pressed juice made especially for artists and creatives who need to get their groove back. You know how it can be, you're working on a project that never seem to end. The energy is running low and that great idea doesn't seem so great anymore.
This is where the cold pressed juice Smooj comes in and saves the day. It brings you the energy and provides a break from your creative struggles. Once you've sipped a bottle you are good to go again. This is the idea behind the Smooj cold pressed juice. Let's check out the design.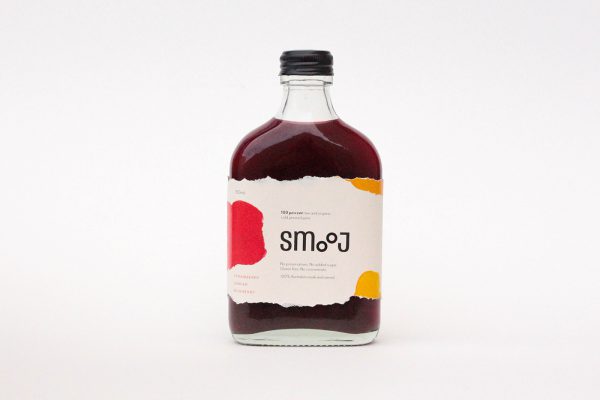 Smooj Packaging Design
Smooj comes in a clear glass bottle. It is shaped like a flask and comes with a white label with some artistic features. Torn sides, minimalistic dots of color and some inspirational words that will fuel your energy again.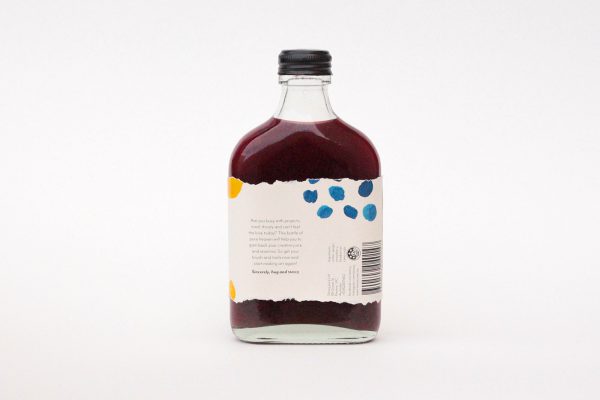 What I like about the design is the torn sides on the label. This simple detail make it look more artistic but also to stand out much more. I'm guessing that the project which is made by Australian designer Josephine Hermanto was never intended to be a real product. But hopefully someone will notice this simple design feature and use it.
A great example on how a small detail can make a big difference.