Soda Syrup Packaging Design for Soda Press Co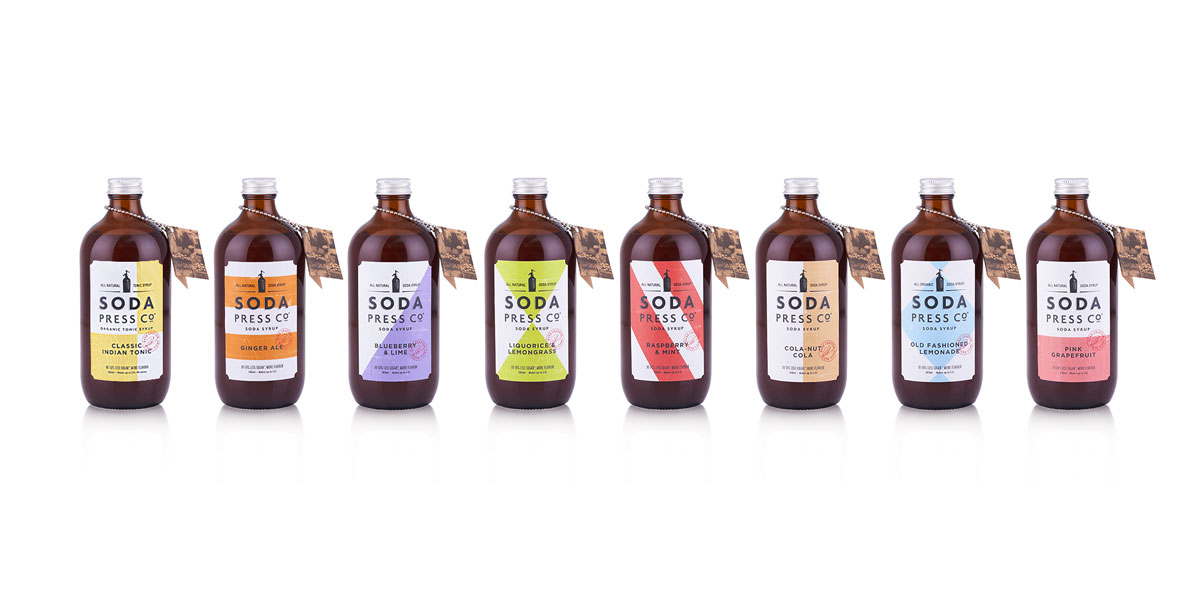 Check out this great Soda Syrup Packaging design for Soda Press Co, with inspiration from cold brew coffee they've come up with something great.
This great looking soda syrup packaging is made for Soda Press Co, a brand of natural and organic soda syrups. Which is quite unusual. Most soda syrups both comes in straight out ugly packaging designs and on top of that is packed with artificial flavor and plenty of sugar.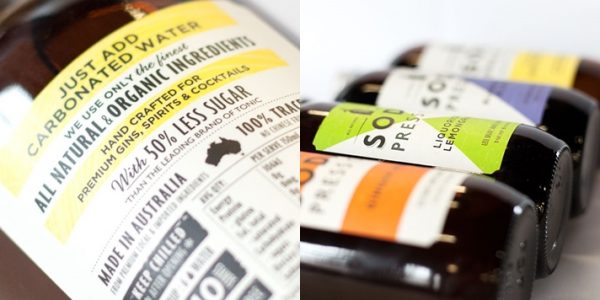 Personally, I don't care that much about the sugar if you're drinking soda that is kind of part of the package. But I do appreciate natural flavors and in this case, the great packaging design. Let's take a closer look at that.
The Design
Behind this packaging design is Biggie Smalls, I've featured another great project by them here before. This time they did not just create a great packaging, all of the branding and logo work is made by them.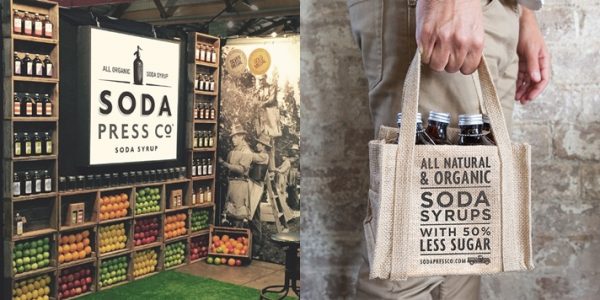 The packaging for the soda syrup is a glass bottle with an aluminum screw top lid. The bottle shape is the same as for many of those trendy cold brew coffee bottles we've all seen the last few years. Not sure what I mean, take a look here.
On the side is a paper label that comes in white and one other color depending on the flavor of the syrup. It looks great and modern. It's not that unique when it comes to the design but in this category, I never have seen design this great.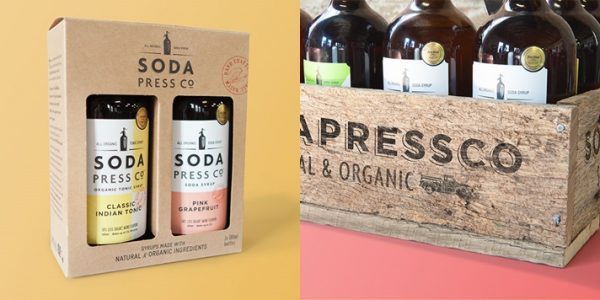 Branding
Along with the great soda syrup packaging design, Biggie Smalls also provided some general branding. Great bags to carry the syrup home, posters to use in stores and business cards based on the same design as the labels. Great work and I would easily get a bottle of this if it was available where I get my soda syrup.