15 Spaghetti Packaging Designs Worth An Extra Look
Let's take a look at some spaghetti packaging designs, I think all of these 15 designs deserve an extra look.
What do you think of when you think of spaghetti packaging? I'm guessing a clear plastic wrapping about the length of the spaghetti. Often it is hard to open in a good way. The second problem is how to know how much to use.
This is not a critical problem but it can feel annoying to waste perfectly good spaghetti. Because for some reason you never cook too little spaghetti, always way more than you need.
The third problem with spaghetti is that they are too long. I know, there are special spaghetti pots but I don't want to keep a special pot for just spaghetti. I do love it but come on, I do eat other foods. Why can't it be sold like tagliatelle? Perfect little nests of pasta.
That would be much easier to work with, do you agree? I'm guessing that there is some sort of technical problem with making pasta that way, or that it simply would cost too much. It would be appreciated though, at least by me.
Now let's start talking spaghetti packaging design as it looks today. I rounded up 15 designs that all come with something out of the ordinary. And if you want to see more pasta packaging I have another list for that as well. Enjoy!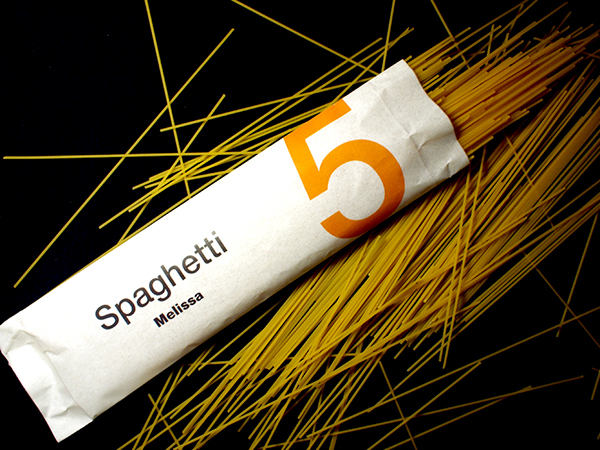 Let's start out with something environmental. Let's skip the plastic. This simple white bag both looks great and comes without plastic. (source)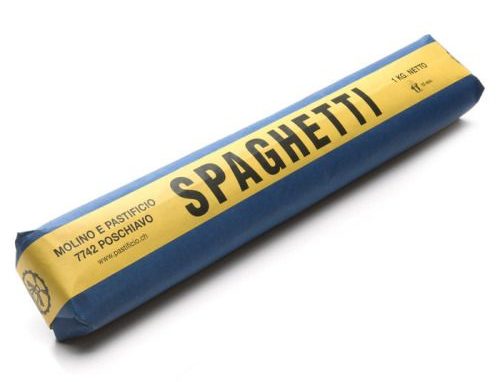 Another one on the same theme but with better graphic design, at least I think so.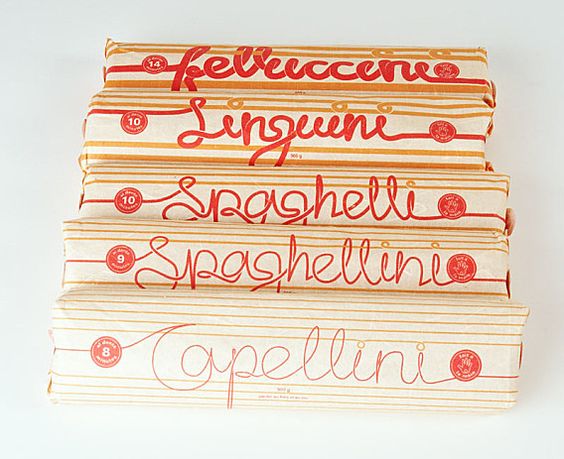 Let's throw in a third one that uses only paper. This clever typography makes it stand out a little bit extra.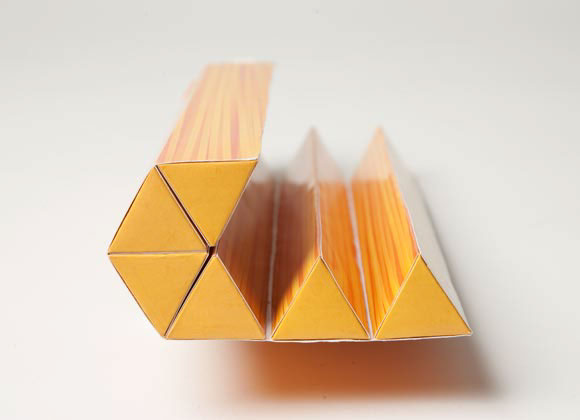 This one both look cool and solves the portioning problem. Only downside is that it uses way more packaging material than a regular packaging. (source)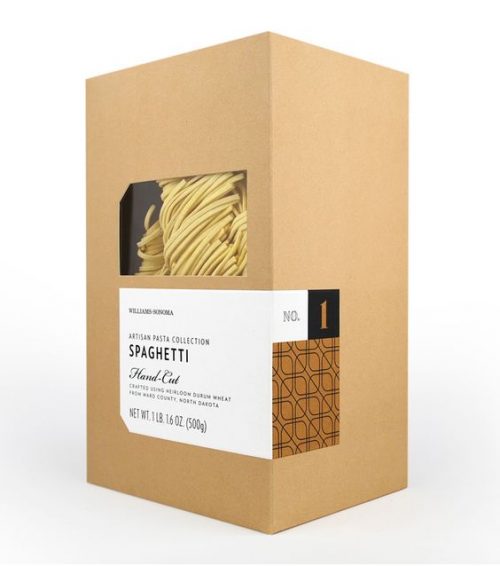 Well, what do you know, there really is spaghetti that would fit in a regular pot. Not bad, only bad thing is that I have never seen it in stores.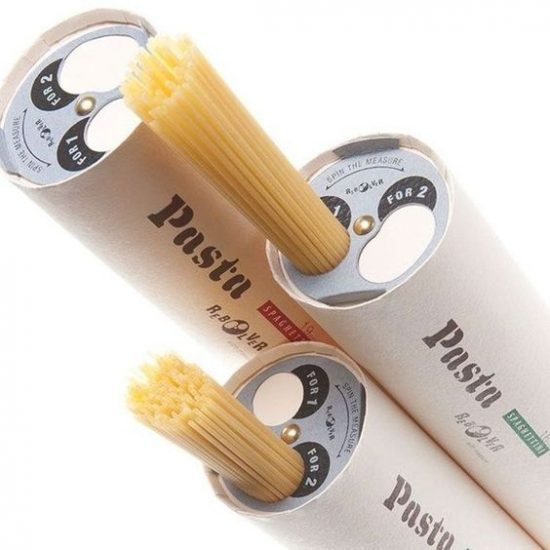 Another design that solves the portioning problem. Looks good, not sure about the cost.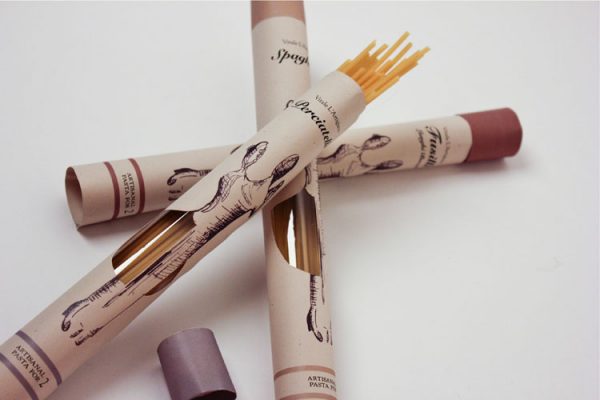 Pasta for two, this one both look great and you won't use too much, at least as long as it's just you and someone else. Or a very hungry you.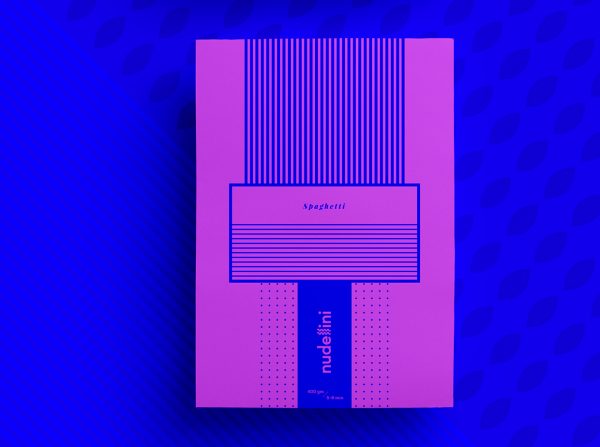 I love this spaghetti packaging design. Fun play in the graphics that is based on the shape of spaghetti and colors that you rarely see in spaghetti. (source)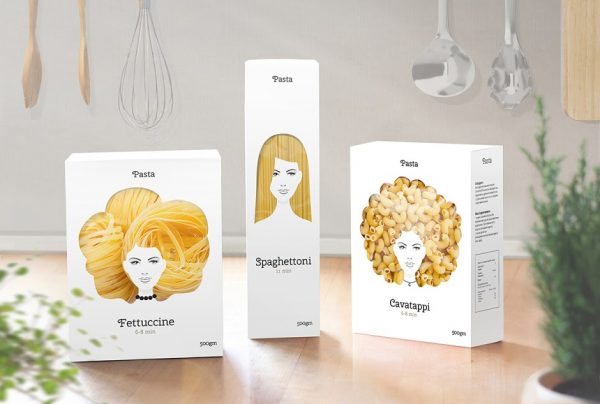 Let's see some more ideas where the shape of the pasta is used in the packaging design. Both this one and the one below is using pasta as hair shapes. A clever idea that actually works.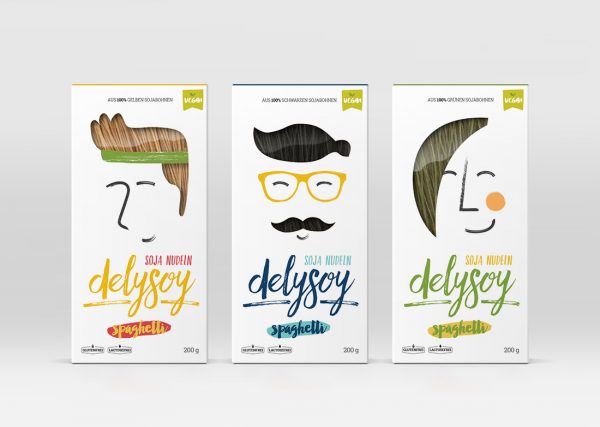 This soy-based pasta uses the same idea and it is just as good in my opinion, the pasta packaging I mean. I'm not a big fan of soy-based pasta. (source)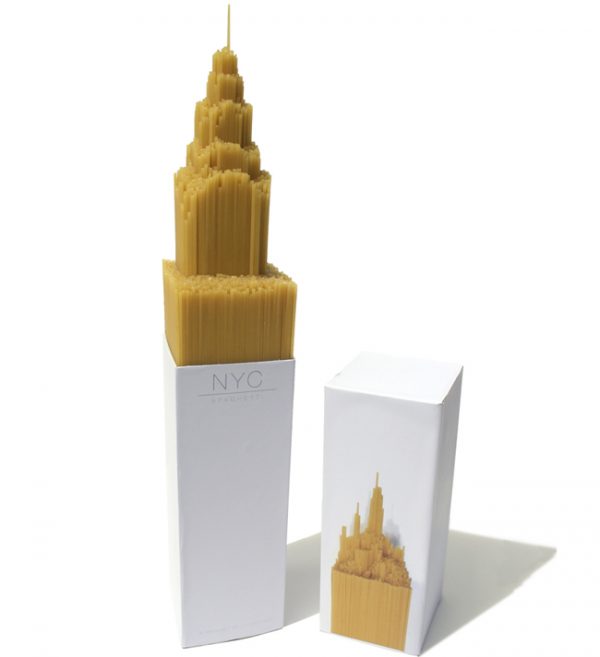 More a cool design project than anything else, but this one is simply irresistible.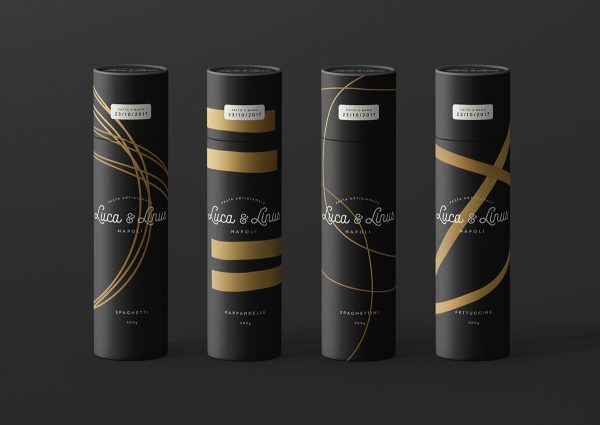 This looks just like a tube that I have at home and use for spaghetti. Only here it actually comes in the tube straight from the store. (source)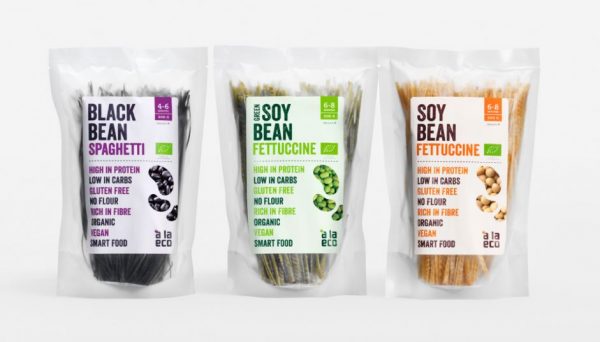 More soy bean pasta. What I like about this one is the bag the pasta comes in. (source)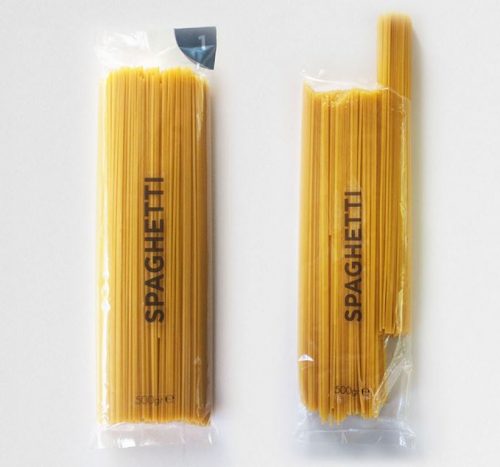 Here's a clever solution. This is a standard spaghetti bag with one essential detail. The corner of the bag is perforated. Twist it off and let enough spaghetti slide out of the hole and you have a perfect portion of pasta. (source)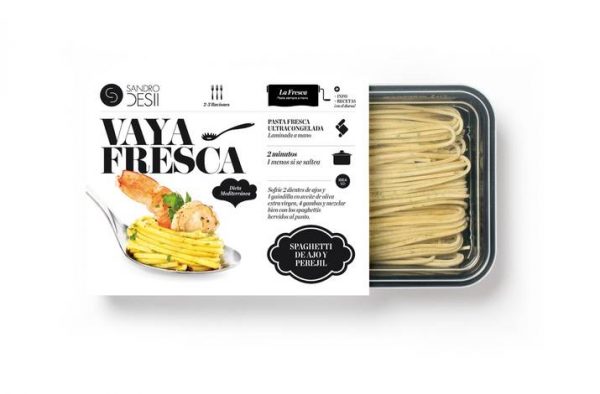 This is fresh pasta, it looks great and this one fits in a pot. I would love this one as dry pasta. (source)