Spain I Need You! Great Spanish Wine Packaging Design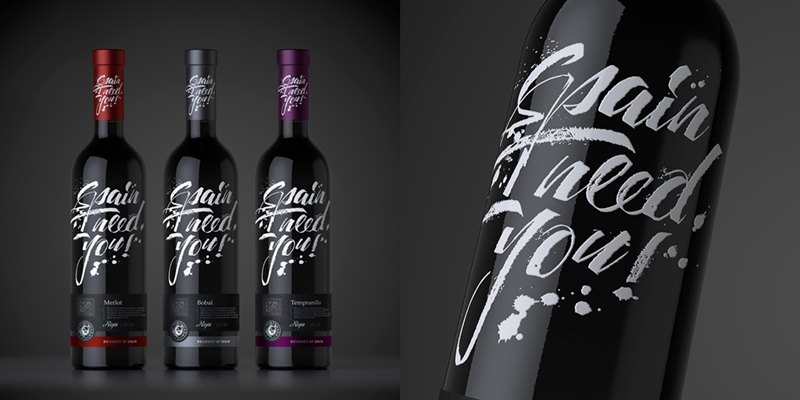 Spain I Need You! That's the name for this great Spanish wine packaging design, it makes you want to either go to Spain or reach for a bottle right now.
This wine concept and packaging is called Spain I Need You! I do too and I love how this branding and packaging is made. The project is made by the design agency Shumi Love Design and this is the question they were asked.
Create a unique and original branding for Spanish wines. Make the product stand out in the shelf not only with its design but also a vibrant branding and a definite message to the consumer.
SLD started brainstorming and decided that the love of Spain should be a big part of the idea. The phrase Spain I Need You! gives you everything you need. It sounds like a passionate cry from someone who needs to be in Spain right now.  For all of us who lives in the not so warm parts of Europe this phrase sounds very familiar and is very easy to relate to.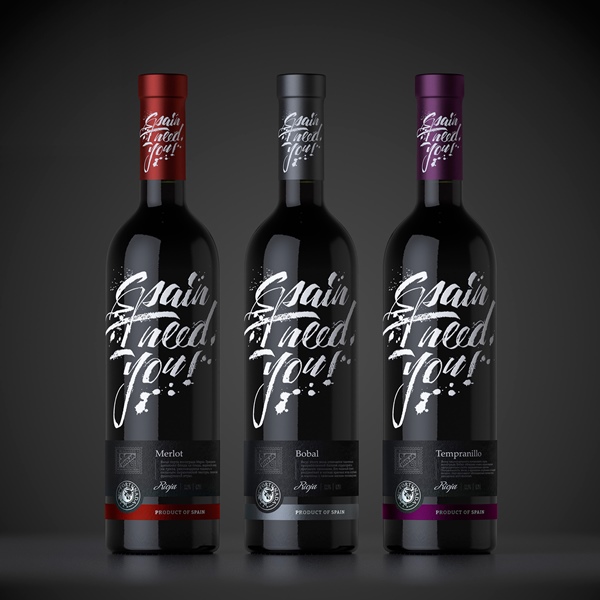 To go with the phrase SLD turned it into the trademark and uses it into the design. The writing is made to reflect how you feel when you cry out Spain I Need You! (bad) and on a dark wine bottle it looks great.
Looking just at the design of the wine bottle it looks great and if you leave out the logo design it really quite traditional. The logo makes it pop and turns it into a bottle I easily would reach for next time I'm at the store.