Spanish Summer Wine Combines Summer with Food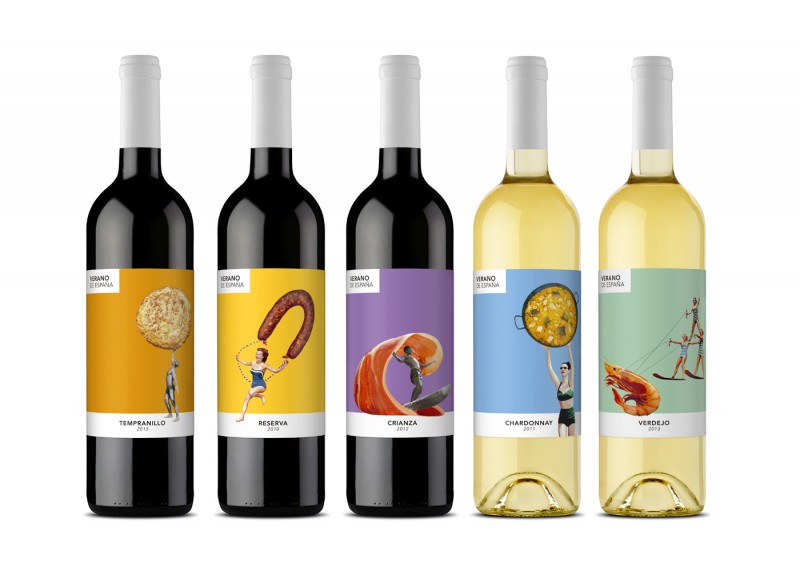 This collection of Spanish summer wine comes with a really cool label design that combines summer activities with Spanish food.
There is a big chance you will be drinking some Spanish summer wine this summer. When you do why not drink some that comes with this cool label design. Each label comes with a person making a summer activity in combination with some spanish food.
We've got the surfer riding the way of Jamon Serrano for the Crianza wine, a group of girls who are waterskiing after a shrimp and some other cool designs.
The wine series is Verano De Espana and is made by the Spanish design studio Enric Aguilera Asociados.