Spicy Corn Black Bean Side Salad with Tomatoes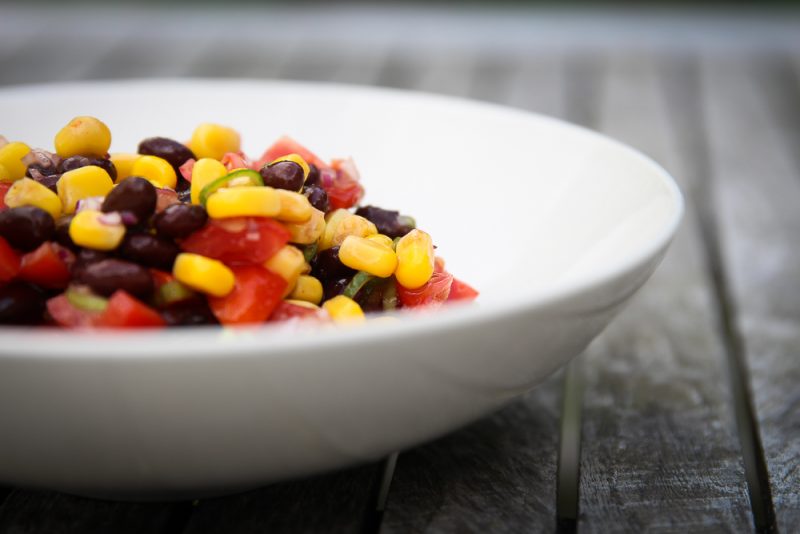 This Spicy Corn Black Bean Side Salad is a mix between a salad and a salsa, it comes packed with some heat and fresh tomatoes and scallions, give it a try.
This Spicy Corn Black Bean side salad is perfect for tacos. If you don't know just browse through my taco recipes and you will.
A salad like that or salsa if you prefer that name can of course be used for other things as well. It is also a very quick and easy salad to make. So let's see how it's made and further down I have some tips on what to serve it with. Let's go.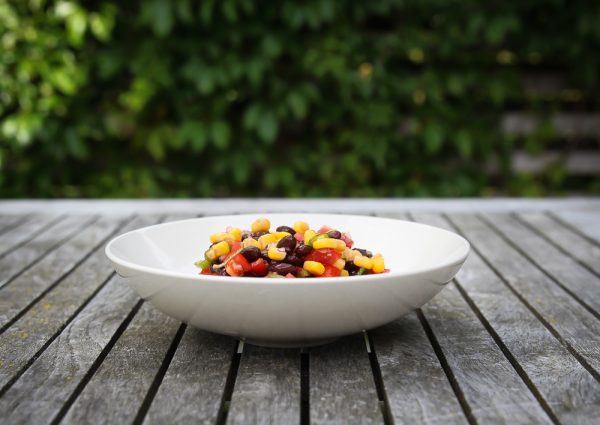 Spicy Corn Black Bean Side Salad
serves 4 as a side
250g canned black beans, liquids discarded
250g canned or frozen corn
2 tomatoes
2-3 scallions
1.5 tbsp Sambal Oelek
1 clove garlic
1 tbsp olive oil
salt
pepper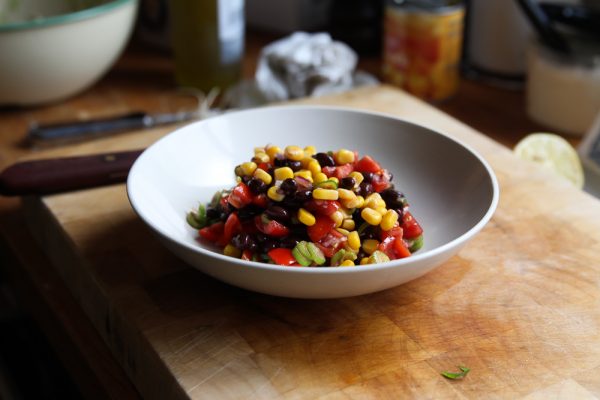 As you can see I'm using both canned beans and corn in the recipe. Sometimes it can feel great to cut a corner or two. We can't always be perfect. This is one of those times, canned or frozen corn and black beans are great products. Also I think we shouldn't judge each other too hard, it is still cooking even if you buy a few ingredients.
Open the cans and discard the liquid. Add the beans and corn to a bowl. Dice the tomatoes and slice the scallions and add. Crush the garlic and add. Add olive oil, a little bit of pepper and the Sambal Oelek. Combine and adjust with salt and pepper if necessary.
The salad should be fairly spicy and that's how I like this one. If you don't want it as spicy just reduce the Sambal Oelek. Now to what should we serve this?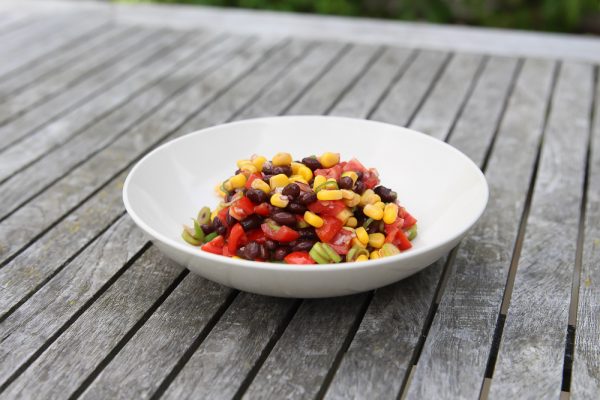 Spicy Corn Black Bean Side Salad Serving Suggestions
As always, these are only suggestions. You're the one who will be eating it so serve it with whatever you like. Only you know what you like so you're the boss. If you do need some tips I recommend one of these things.
Tacos, since it's a mix between a salad and a salsa

Roast chicken or grilled chicken breast

Seared or grilled fish, like tuna or snapper

Grilled meat or ribs