Sprite Hip Hop Cans Puts a Rhyme to Your Drink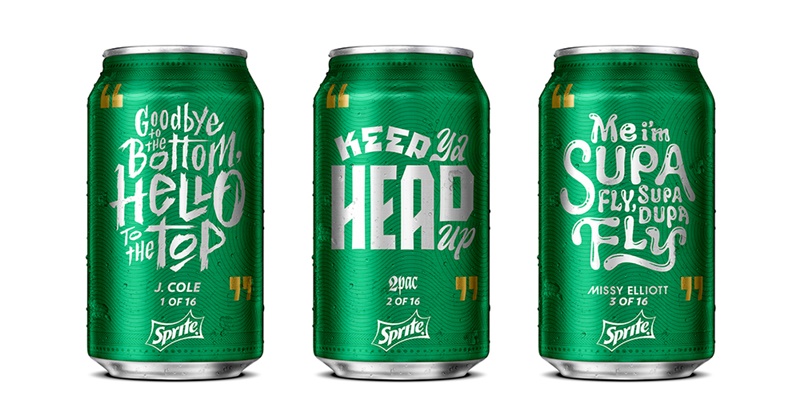 Check out the Sprite Hip Hop Cans, this limited edition packaging will put a rhyme to your drink this summer.
Right now with a little bit of luck you can get your hands of one of these Sprite Hip Hop Cans. The cans which come in sixteen different designs each one with a different phrase taken from one of the hip hop artists Missy Elliott, J. Cole or 2Pac.
Each can also has its own custom font created by Erik Marinovich. The font is a representation of the style of both the artist and rhyme. The concept is called Obey Your Verse, a play with words on the classic Sprite slogan Obey Your Thirst.
For more great packaging make sure to browse through our full coverage.