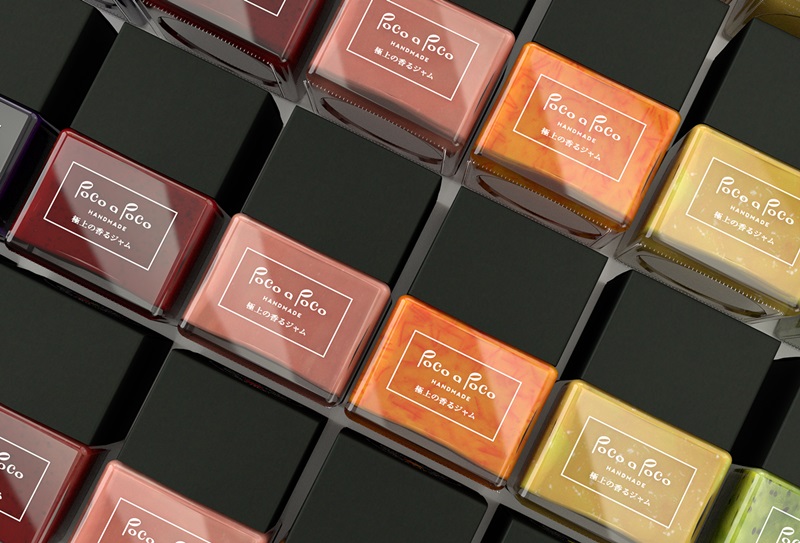 Take a close look at these Square Jam Jars. They're some of the best I've seen. With some inspiration from the world of makeup these Square Jam Jars sure stick out among the crowd.
These square jam jars comes in more than 20 different flavors and varieties. They are all handmade and they look like good tasting jams.

But the design is what really stands out. Behind it is the Japanese Design Agency Latona who previously gave us the Fruit Toilet Paper. Now they and their founder Kazuaki Kawahara have done it again.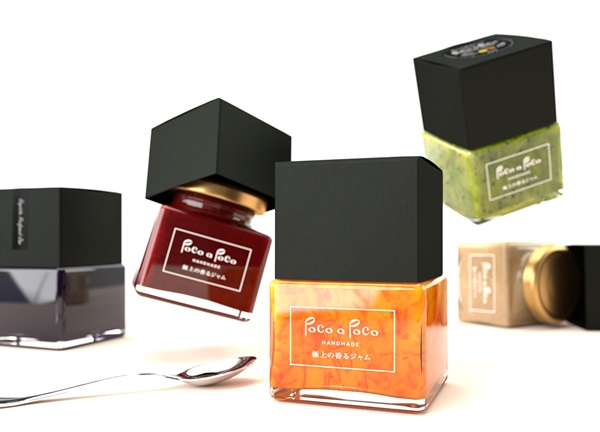 Jams with Nail Polish Inspiration
To make things unique for these range of jams Lantona first made the jars square. That stands out to begin with since almost all jams comes in round glass jars. Now these are square jam jars instead.
Instead of showing the round metal lid of the square can Latona created a simple black paper box which is pressed on top. This makes the whole design square and it makes the packaging so much more elegant.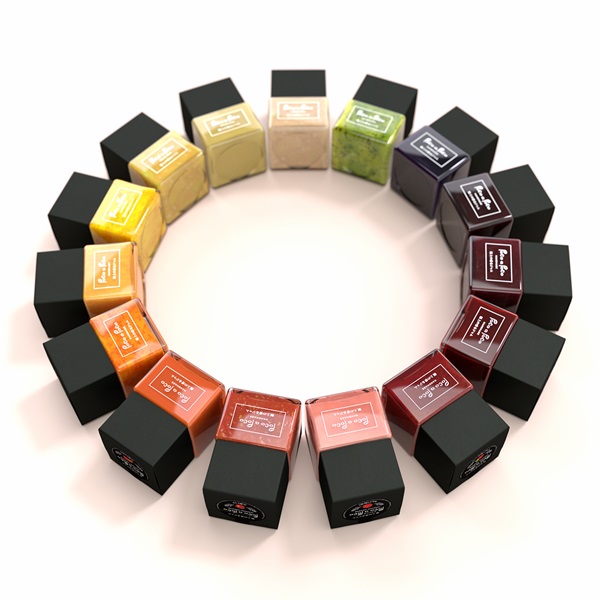 The idea behind this design comes from the makeup industry. Nail polish to be exact. With more than 20 different varieties the full range look very much like a set of nail polish varieties you might find in a makeup store.
To keep the design elegant you don't want to add too much text and other information. Here this is solved by letting the product information sit on a label on the black top part of the packaging.
The brand name and flavor is printed on white on the front of the square jam jar so that it can show as much of the color as possible.
Great work by Latona. I'll be sure to pick up a few of these if I ever find them in a store.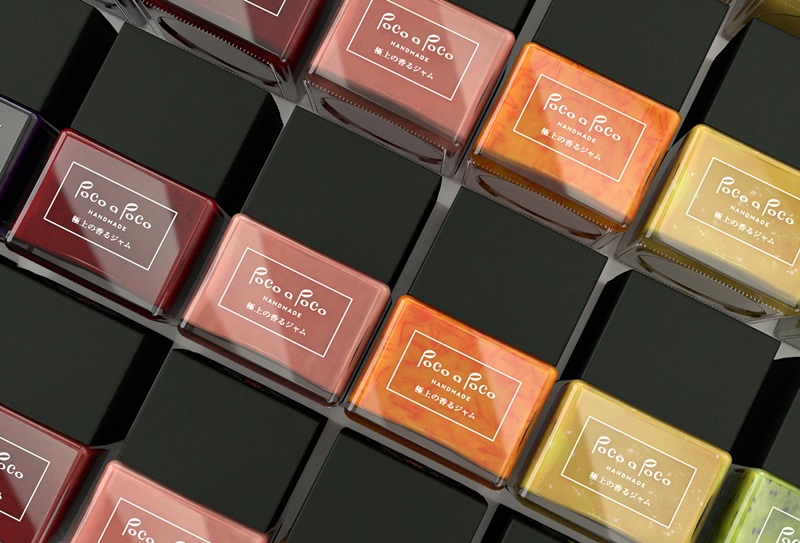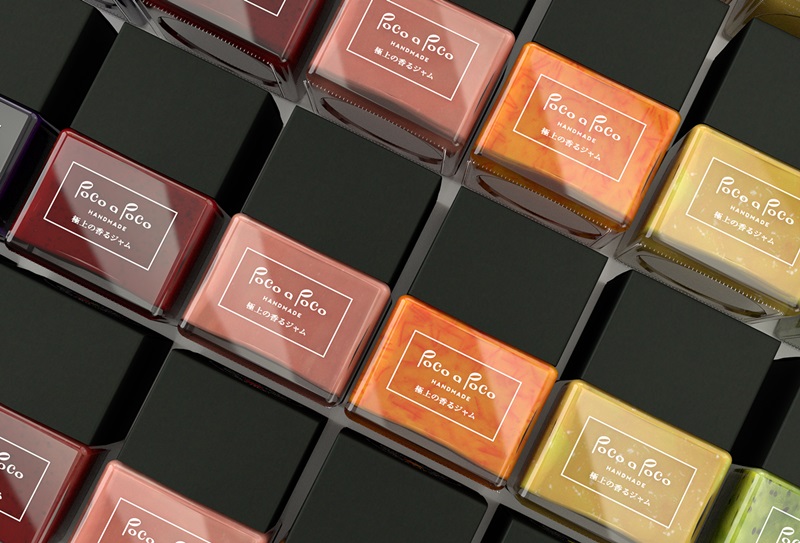 Tags: glass, jam, jam packaging, Japan, latona, square packaging