Starbucks Spotify Cups – They're not real but look great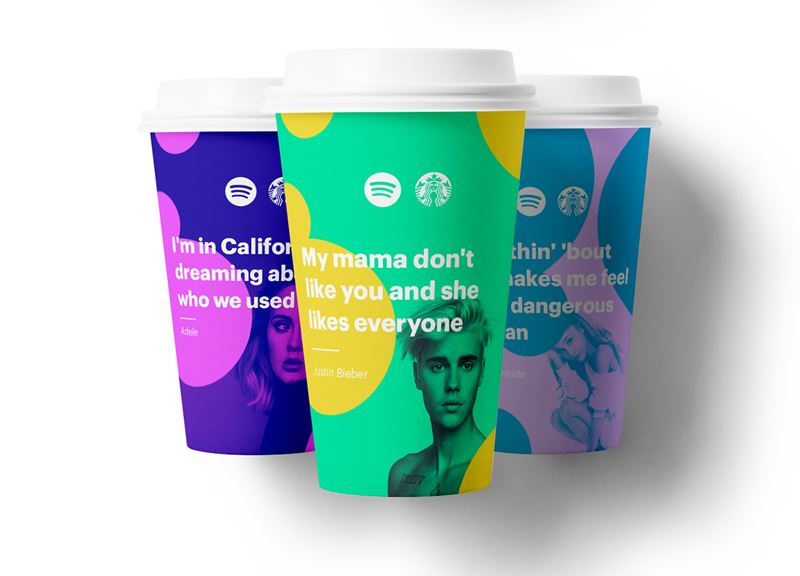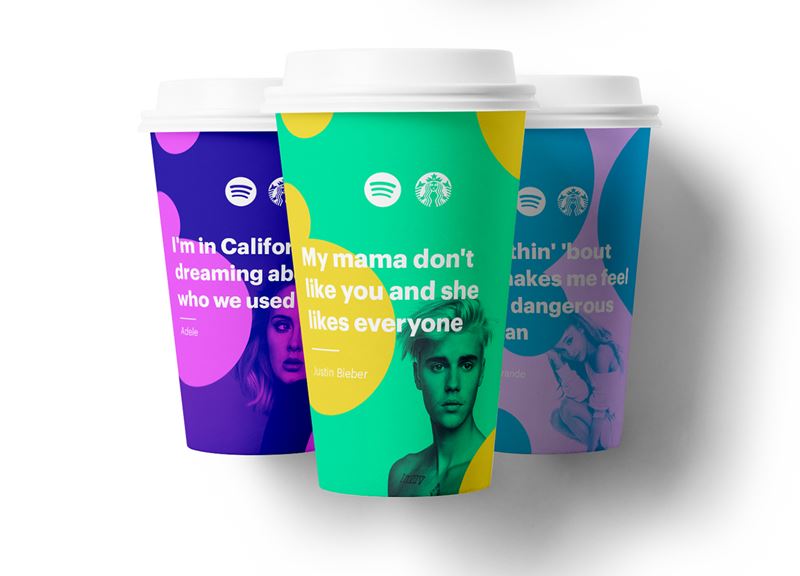 Check out these fictional Starbucks Spotify Cups. Sadly they are only a fictional project but the cups still look great.
These cool Starbucks Spotify cups is the work by London graphic designer Jack Lalley. Apparently he had some spare time and decided to dream up a collaboration between the two brands Starbucks and Spotify. It does sound like a pretty great collaboration. Especially when you see which artist that have agreed (remember, it's still all fictitious) to be quoted and featured on the cups that comes with the collaboration.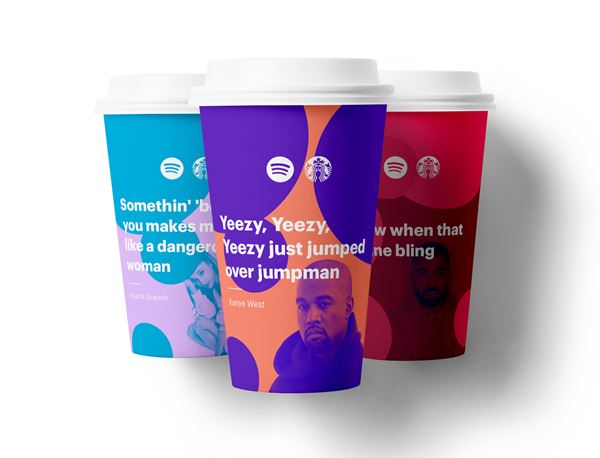 Just listen to this lineup. Kanye West, Drake, Ariana Grande, Adele and  Justin Bieber. For me who like more angry (read good) music won't be running to the nearest Starbucks if this collaboration comes true but I'm guessing many would. At least if you go by who holds the top spots on the record charts, or however you measure what music is the most popular these days.
Music flavor aside, the cups do look great. Each one comes with a stylish photo of the artist and some of the lyrics that made them famous. The colors are bright and Jack did not hold back at all there which makes them look even better.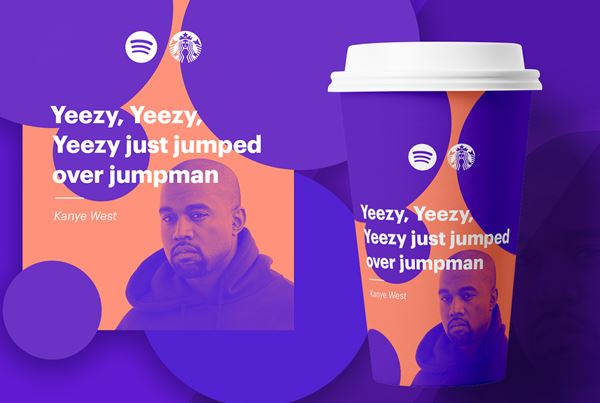 Other similar but real collaborations
Brand collaborations like this one is not a new idea and I've featured a few before here at Ateriet. It wasn't that long ago that the Sprite Hip-Hop cans came out. 16 cool looking cans with equally cool hip-hop quotes from some of the great ones. Check them out below, for my full original post and more photos you can go here.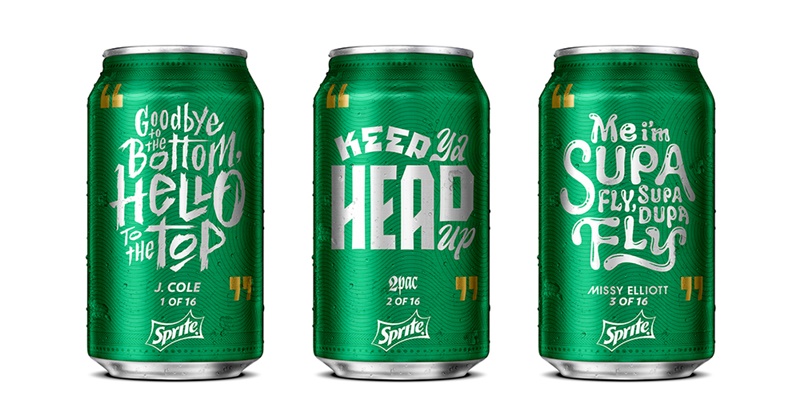 Chipotle also made a similar project with their Cultivating Thought last year. In that case long quotes from some of the pop culture greats was printed on take out bags. Artist like Aziz Ansari, Stephen J Dubner and Malcolm Gladwell was featured then. For the full post on that head over here.