Steinlager Tokyo Dry Beer Packaging – Best of two cultures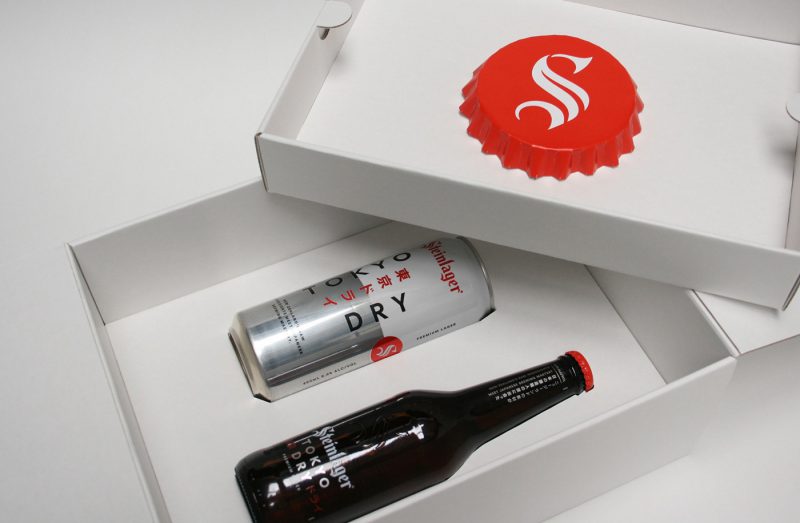 This is the packaging for the newly launched Steinlager Tokyo Dry where the ingredients or New Zealand meet the Japanese brewing culture. Take a look.
The Steinlager Tokyo Dry beer is a new beer where two cultures meet. The raw ingredients of New Zealand and the Japanese brewing mastery. The result is this new Steinlager beer.
To launch it you need to stand out among the rest so Steinlager got some help from Think Packaging to create a limited edition packaging to be sent out to media outlets and influencers.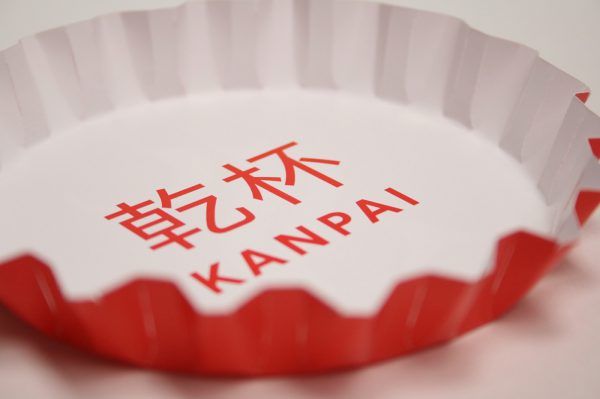 The Packaging for Steinlager Tokyo Dry
The limited edition comes in a box about the size of a shoe box. It holds the two varieties of the Tokyo Dry and a huge paper bottle cap in red. The bottle cap is printed with the Steinlager logo.
The cap is also used to show the Steinlager logo when the box is first opened.
I also like the packaging of the actual beer. The can comes in a clean grey and white design with some red typography on. The glass bottle is cleaner with just the red bottle cap and white design.
For more great beer packaging check out our full coverage here.