Stillhouse Moonshine Packaging – inspired by the garage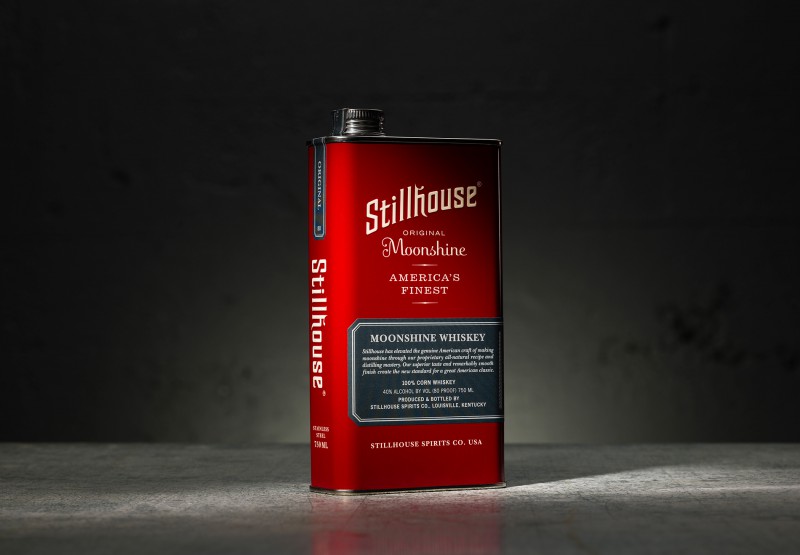 This is the Stillhouse Moonshine Packaging, with inspiration from the dangerous cans of chemicals in your garage they made a packaging that feels like an instant classic.
Stillhouse Moonshine is an American Spirit company that have come out with a full range of Moonshine Whiskey. The moonshine is a clear whisky which means it's closer to Vodka than actual whisky that's been aged in oak barrels. They hired Sandstrom Partners to create a packaging that stands out on the highly competitive spirit market.
The solution from Sandstrom was this 750ml stainless steel can. With inspiration from industrial strength and utility of oblong cans they created something very new on the spirit market. Especially since oblong cans are normally used for turpentine and mineral spirit, some might argue that the leap to moonshine is short but hopefully you won't end up dead after drinking some Stillhouse moonshine.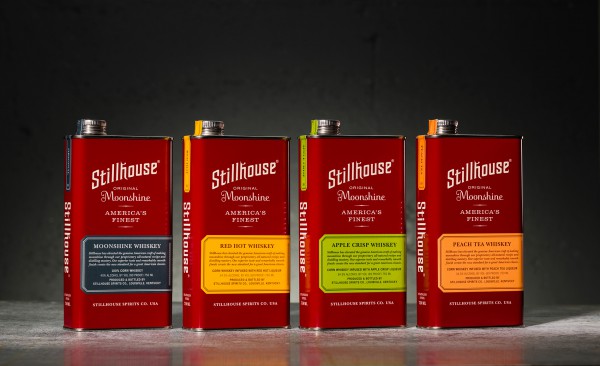 Besides the fact that this packaging is absolutely stunning there are some other good things about it. It weights less than glass, since it's square it's also cheaper to transport and if you drop it at your next tailgate party it won't break. If that's not enough it is also 100% recyclable.
In short this is truly one of the best looking packagings I've seen and it goes perfectly with the brand. The red color and the overall design is matched perfectly to the gas station and garage feel to the product.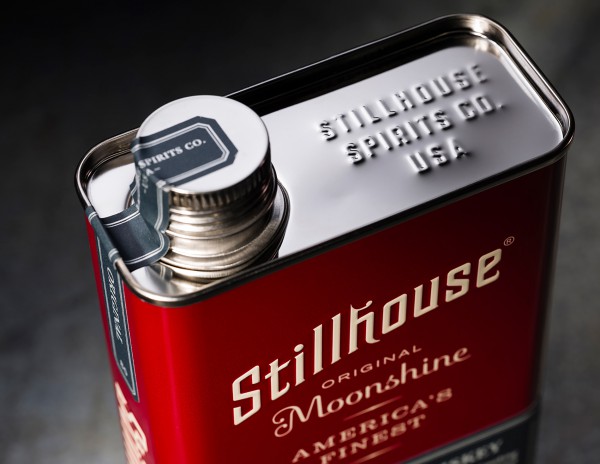 The Stillhouse Moonshine comes in six varieties. Regular moonshine, apple crisp, peach tea, coconut, mint chip and red hot. If I need to be critical about anything it might be the flavors. Garage nostalgia and moonshine is not something I normally associate with coconuts and peach tea but I'm gonna let that mistake slide for now.
You can read more about Stillhouse here and Sandstrom Partners here.