Stranahan's Whiskey Packaging is one stylish bottle of whiskey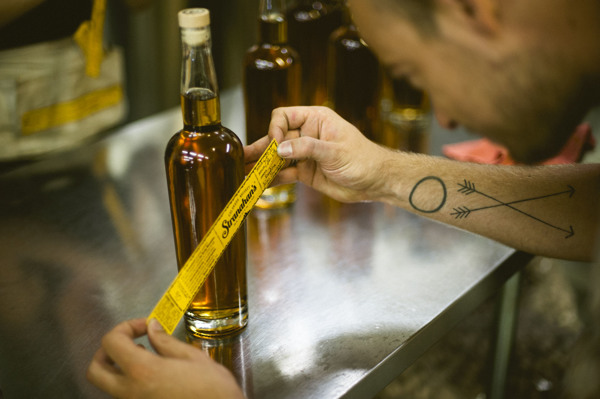 Stranahan's is something so rare as a Colorado made whiskey, they also have some clean and great looking bottles. Let's have a look at the Stranahans Whiskey Packaging.
The design for the Stranahan's Whiskey was redesigned a while back by The Made Shop from Denver, Colorado. As you can see they now have a classic but stylish label but by making it quite small and letting it curve on the side of the bottle they have made it look both classic and modern at the same time. And we like it.

The Made Shop did not only redesign the packaging but the entire Stranahan's branding, website and the merchandise for the label so if you're a fan of the whiskey you can get your own t-shirts, flasks and all sorts of cool stuff at Stranahan's website.
About Stranahan's: Stranahan's is the first Colorado born whiskey, it is made using handcrafted distilling techniques and only natural ingredients. It is independent and family owned.
If you want to see other great whiskey packaging design you should check out our post on these nine great whiskey packaging designs.