Strange Brew Packaging comes inspired by Psychedelic 70's Rock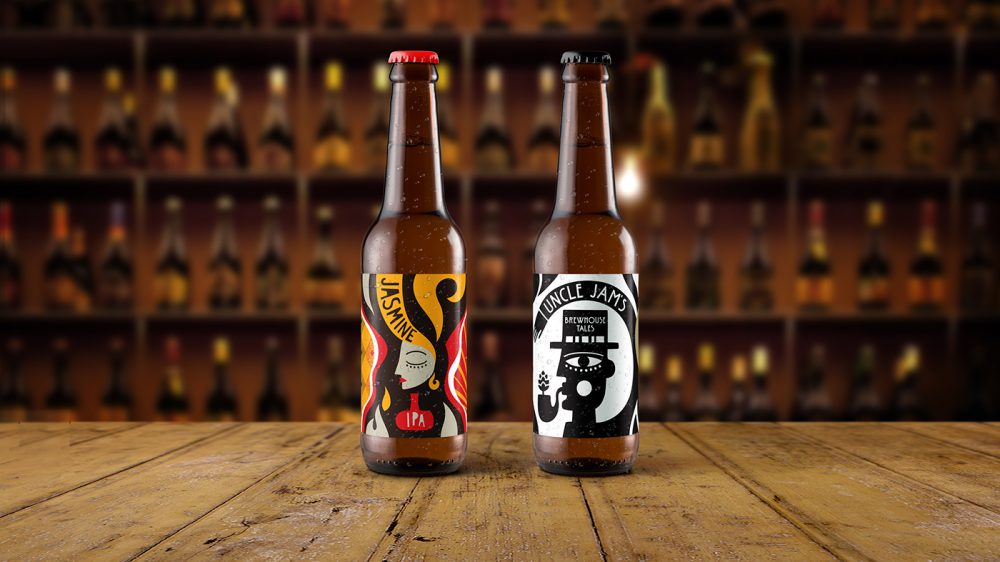 This Strange Brew Packaging design comes with inspiration that I love but rarely see, psychedelic rock from the 1970's, do check this one out.
This Strange Brew packaging design is not only inspired by the great psychedelic rock of the 1970's. It's even gotten its name from the Cream song Strange Brew. The name was taken from this line by Cream.
She's a witch of trouble in electric blue, in her own mad mind she's in love with you.
Now what you gonna do?
Strange brew, kill what's inside of you…
Those two things are enough for me to love this beer. And I haven't even started talking about the packaging design yet. And it rocks, just like Cream did. While we are on the subject of 70's rock. The psychedelic rock from the late 60's and 70's is great and you should definitely check it out in full if you haven't before. There are many great collections that will get you off to a great start.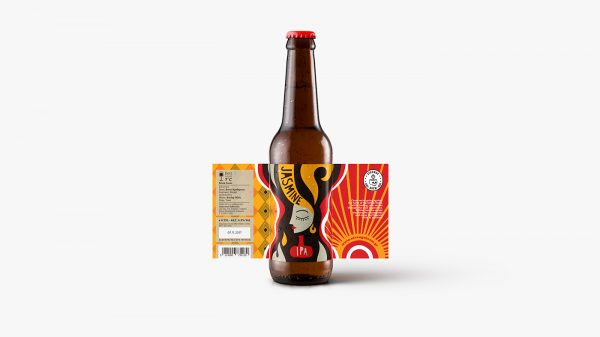 Strange Brew Packaging Design
The packaging design comes clearly inspired by the 70's, just as the brand clearly states. There are two types of beer from Strange Brew. Jasmine and Uncle Jam's Brewhouse Tales.
Jasmine comes with a colorful design in red black and yellow with Jasmine herself in the middle of it all.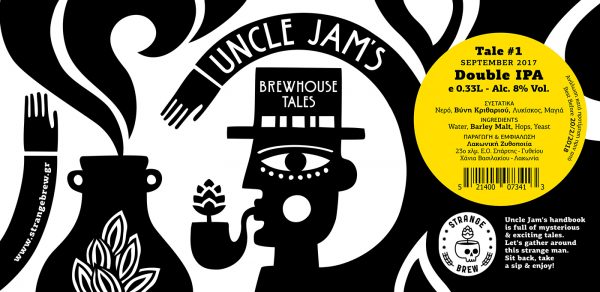 Uncle Jam's is a different concept where each tale is a different brewing of beer and the flavor and style can be different between batches. Here the design is in black and white with a figure in the center which I assume is Uncle Jam himself.
Both beers from Strange Brew look great and hopefully what's inside the bottle is just as good. Behind the design is Greek agency Polkadot.
For more great beer packaging check out my full coverage here.