This Strawberry Rum Ice Pop Cocktail Will Keep You Cool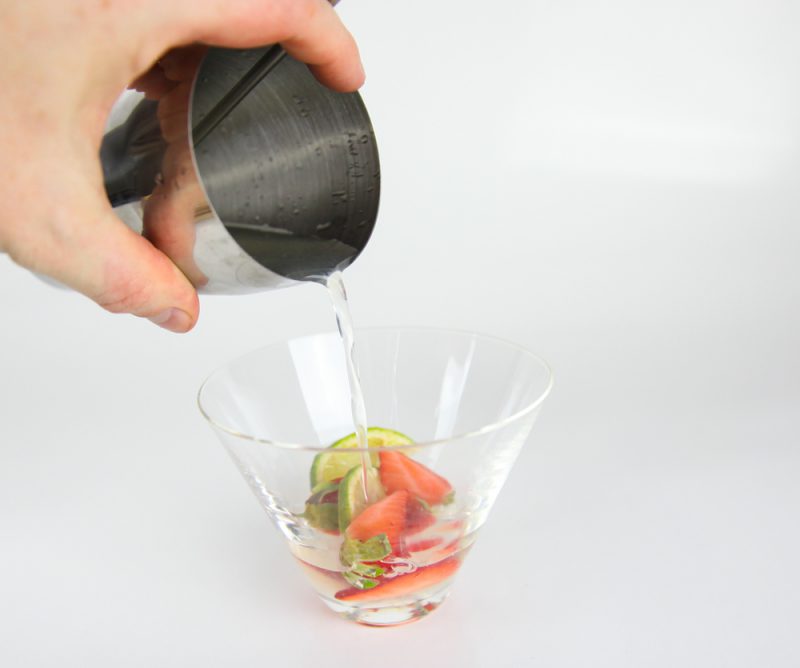 You will love this Strawberry Rum Ice Pop Cocktail. Rum, strawberries, lime and sugar. What could possibly go wrong?
This Strawberry Rum Ice Pop Cocktail will keep you cool and refreshed this summer. It combines some of those summer favorites. Ice pops, rum, lime and a dash or two of sugar. It's like a summer's day dessert for adults. Luckily the ice pop is non-alcoholic so you can make a big batch and keep the young ones happy as well.
If this recipe seems familiar it is because it has been featured here before in a collection of ice pop cocktails. So if you need more recipes check them out here.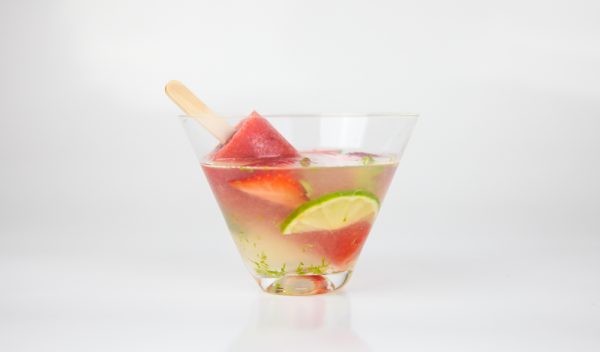 The drink with the strawberry ice pops is kind of sweet but the ice pop is not as sweet as one you would get at the store. So if you want things sweeter you can add some more sugar.
Now let's make this drink shall we?
Strawberry Ice Pop
8 big fresh strawberries
4 tbsp white sugar
Add the strawberries and sugar to a mixer. Mix until you have a smooth sort of strawberry smoothie. Freeze.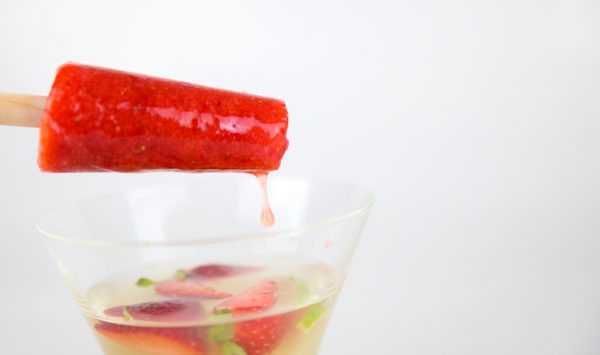 The Ice Pop Cocktail
1 strawberry ice pop
2 oz / 6 cl white rum
1 oz / 3 cl lime juice
1 oz / 3 cl simple syrup
1 strawberry
1 slice of lime
lime zest
ice
glass
spoon
shaker or mixing glass
sieve
Add white rum, lime juice and simple syrup to the shaker. Stir with ice for 30 seconds. Cut the strawberry in a few pieces, add them and a slice of lime to the glass. Strain the drink into the glass. Grate a little bit of lime zest on top, add the strawberry ice pop.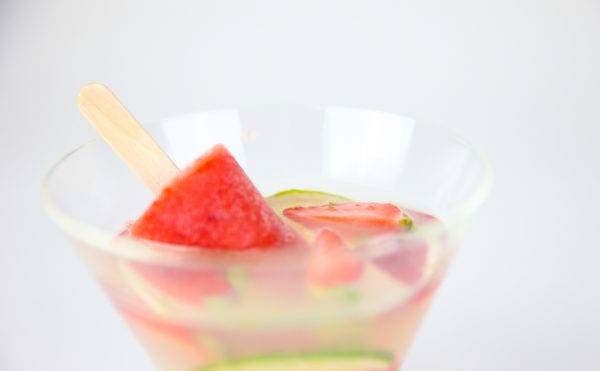 Drink Recipes at Ateriet
Making drinks is fun and I highly recommend trying some of my recipes out. Use them as a starting point to create new and fun stuff. Some of my drinks are classics with a twist, some a real classics and some are inventions of my own. You'll find them all here.