Student wrap packaging project, What a way to wrap!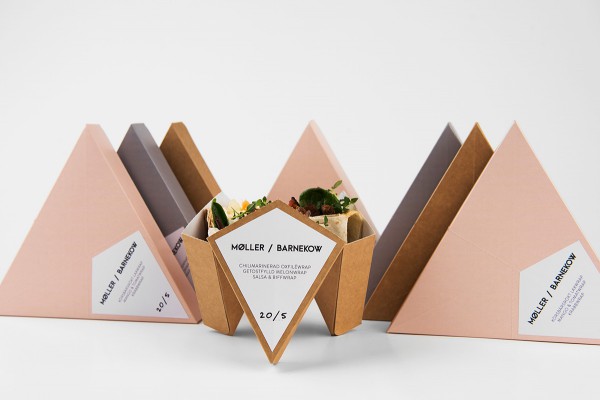 Take a look at this stunning way to wrap some wraps in this student food wrap packaging project.
Packaging design students Tobias Möller and Rasmus Erixon have created this project for the fictional but well established sandwich bar called Møller/Barnekow. In this story they have been offering high quality sandwiches and salads with local ingredients but are now going into the wrap business.
But since eating wraps often is an messy and greasy task they have decided to package their wraps in a different way.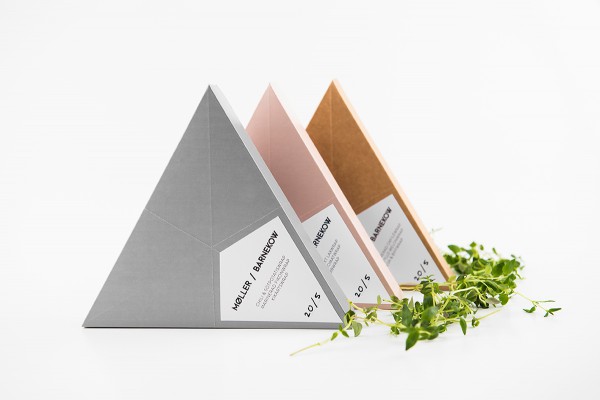 This is where Tobias Möller and Rasmus Erixon comes in to save the day with this very clever triangle wrap packaging that holds three wraps and can be folded out and easily held with one hand while the other one helps with the eating.
Each packaging comes with three different flavors which means each customer will get to try three different types of wraps for each meal. The wraps are labeled on the inside as well as outside so there is no problem to see what you're eating once it is opened.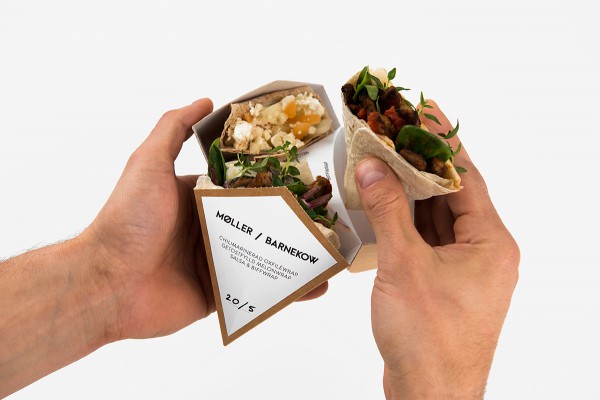 I really like this idea and if it can be produced in a rational way and packed by the sandwich makers this could actually be something for the future.
The producers side of this packaging is the only thing I am missing. How is this done, maybe I'm missing something here but how do you pack the different wraps in a fast and simple way?
Tobias Möller and Rasmus Erixon are packaging design students at the Swedish Design School Broby Grafiska which we have written here a few times before. Please check out those too.