Summerhill Market Packaging and Branding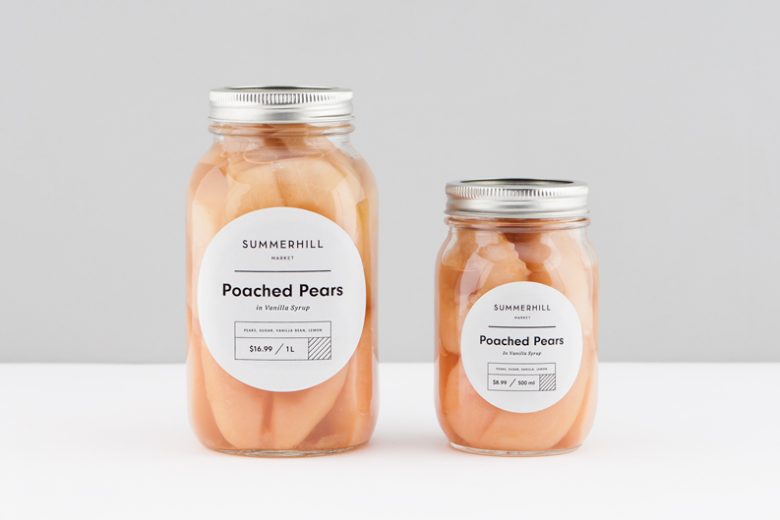 Summerhill Market is a small gourmet food store in Canada that got an update on their branding and packaging. By keeping the design minimalistic and allowing the product to be the hero this stuff looks great, check it out.
Summerhill market is a gourmet food store in Canada. Like many other food stores, they need packaging for a huge range of products. That means you need a packaging design that works for many categories of food.
So when it was time to update the branding and packaging for Summerhill Market they got some help from Blokdesign who created a system mainly based on labels. It's simple, can be used for all sorts of products and with the design they made it also look great. Let's take a closer look at some examples.
Almond Packaging
This almond packaging is a great example of how great things can turn out by making the product the hero. A simple stand up bag with a label on it. It's like the lack of design is the design. Why hide great looking almonds like these?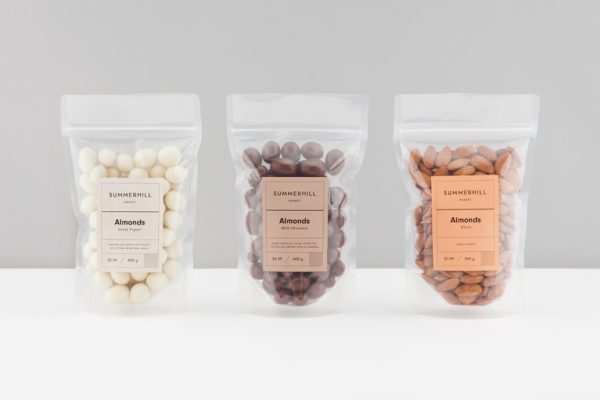 Preserves Packaging
Here the same approach is used. Poached pears and pickled beets. Just simple text that lets us know what exactly is in the jars.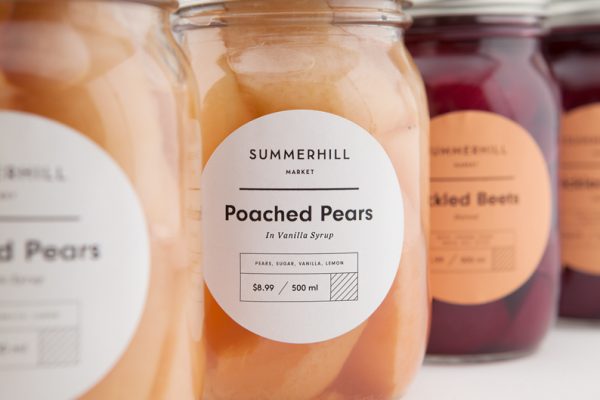 Tea Packaging
The tea packaging is not a product that we are allowed to see. I'm not sure why but I'm guessing there are good reasons why because I don't think I ever have seen a tea packaging where you actually can see the tea. Here it is packaged in these white jars with the same type of label as for the other products.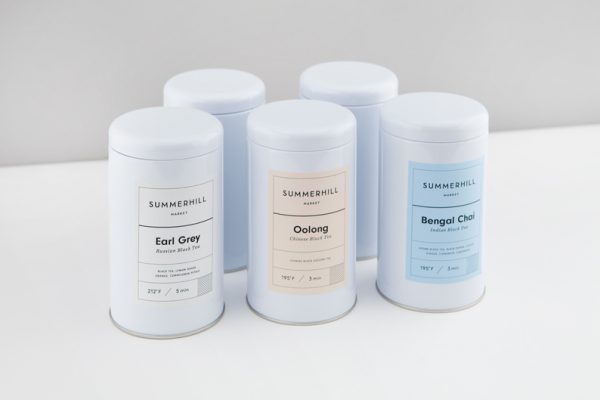 Summerhill Market Branding
Blog design did remake the logo and created some great branding as well. There are also some other great packaging designs in the range for Summerhill. Check out the photos below and just look how great things can look. And don't forget to scroll through my full food packaging coverage. For more from Blokdesign visit them online here.