Super Bowl Recipes – 10 classics to love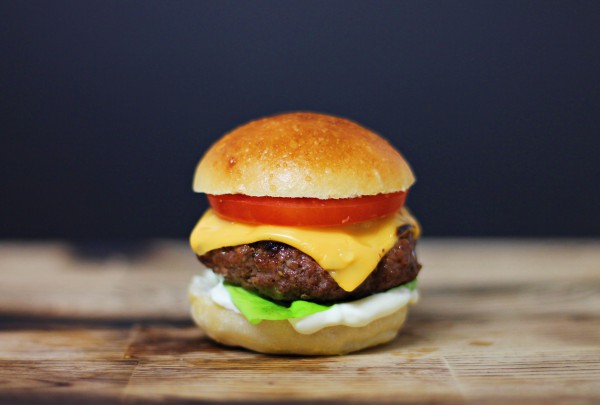 Almost time for Super Bowl and it´s time to make some great tasting Super Bowl recipes that goes great with watching football, this time we will focus on some in our opinion classics like burgers, chicken wings and ribs!

We have put together a list of our favourites and below each photo below there is a link to the recipe in case you´ll need it. Most dishes are simple classics so if you're just looking for some inspiration then you´ll found the right place.
If you're only looking for some great tasting snacks to enjoy during the game then check out our previous post: 10 great Super Bowl snacks!
OK here we go….
Sliders, who doesn´t love sliders? Serving sliders is a great idea since your guests won't be too full not to be able to enjoy all the other great stuff you will be serving. I prefer the with classic toppings like lettuce, cheese and tomato.
Crab claws are great to serve since you won't need to worry about serving them hot, this recipe with a classic aioli and some salt is all that you'll need.
Crab claws with aioli and salt.
Grilled corn on the cob (how else would you grill them?) with a generous amount of butter, herbs and chili is a barbecue classic and fits great for the Super Bowl.
Grilled corn on the cob with chili and parsley.
A meatball sandwich with loads of Parmesan cheese can't be wrong, either serve them like this or just serve bread on the side with the meatballs still in the sauce, this will keep the meatballs warm for longer and your guests can make their own sandwiches.
Meatball sandwich with Parmesan and herbs.
Well it's salad time, don't worry since these iceberg wedges are getting a good splash of dressing and some blue cheese on the side you will still like it.
Iceberg lettuce with blue cheese.
You didn´t think I would leave out the chicken wings did you?
Fried chicken wings with Sriracha sauce.
Or the ribs?
Ribs with lettuce and tomatillo and chipotle sauce.
Tortilla bread packed with ham and cheese are a great snack that is easy to prepare.
Tortilla bread with cheese and serrano ham.
I love fries, especially home made and if you try this recipe I´m sure you will to, besides what else are you serving up with those sliders?
French fries with truffle mayonnaise.
Last one, home made onion rings deep fried with Japanese Panko. Crunchy and great tasting.