Superhero Hot Sauce Packaging – Make Your Hero Cry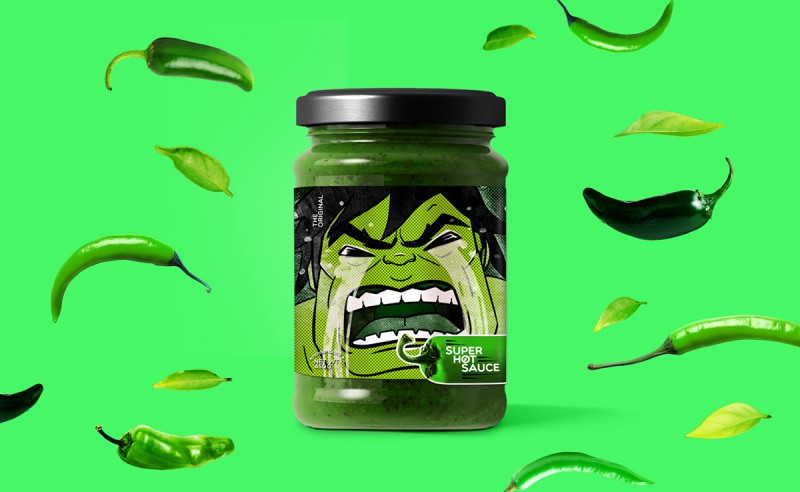 Not even the toughest of superheroes can hold their tears in this Superhero Hot Sauce Packaging concept, check it out.
So we have got ourselves some Superhero hot sauce packaging on our hands. I really love the idea of this concept. The idea is simple. In a world packed with hot sauces you need to make your hot sauce appear as the hottest in the world.
Personally I love hot sauce but I don't want it so that I won't be able to taste what I'm eating. Call me weak but I prefer the taste of some hotness and the actual food. But most of the hot sauce world disagree and do their best to make their sauces as hot as possible.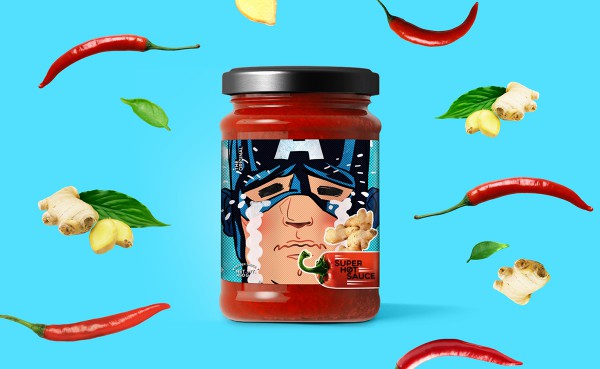 And as they do they need a clever way to show how hot they are. This design came up with the idea of using some well known superheroes in the design. The brand name for the sauces is of course Super Hot Sauce.
Each flavor comes with a well known Marvel superhero. We've got a crying Superman, a weeping Hulk, Batman trying to hold it in, Ironman sweating and that boring Captain America looking like he had one spoon too many.
Lovely idea for a concept and one that would fun to find in stores. But I guess you will be getting a call from Stan Lee real quick. For more info on the design take a look here.
If you recognise this design you've might have seen it in my Hot Sauce Packaging collection, check it out for more great design.