Supermarket Grows Food In The Store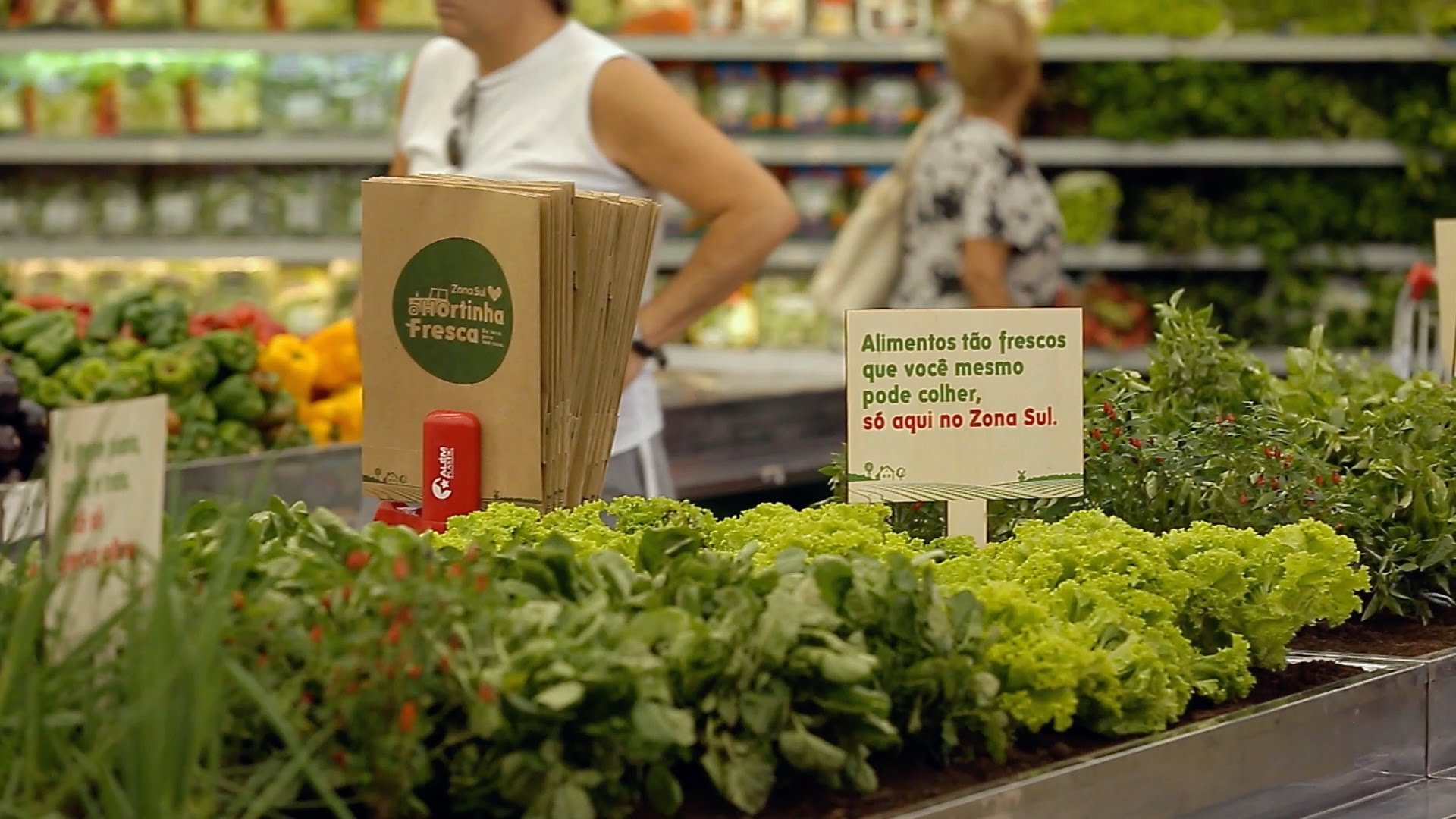 Watch how a supermarket grows food in the store and the customers can harvest the freshest food there is, at least for one day.
Zona Sul Supermarket is a big chain of supermarkets based in Rio de Janeiro. One of the things that Zona Sul is focused on is bringing local, eco and environmentally vegetables to their customers. But how do they show that effort to their customers?
The answer, they put a vegetable garden inside one of their Zona Sul supermarkets. The customers could then harvest their vegetables and bring them home for dinner. Not a bad idea for marketing vegetables.
After the vegetable garden was installed both vegetable and other sales went up and Zona Sul are now planning to take this idea to more of their stores.