Sushi Kit Kat – No we don't need it but we still want to try it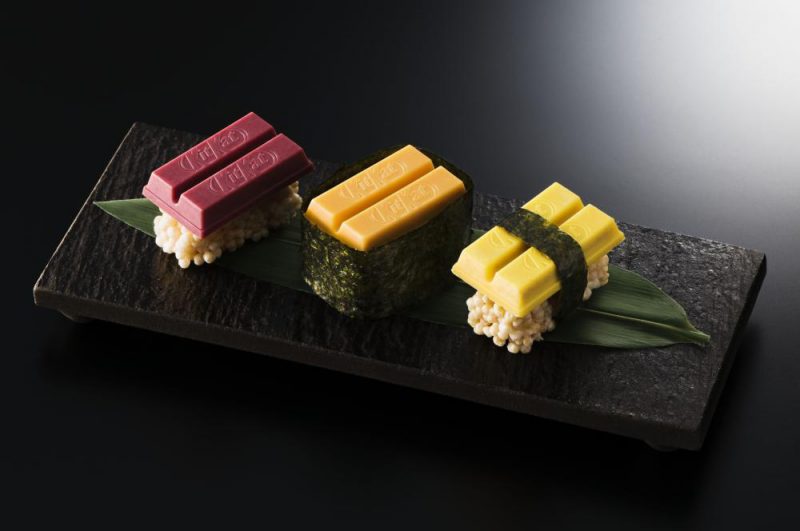 On the 2nd of February you will be able to eat Sushi Kit Kat, you know Sushi rice with Kit Kat Chocolate on top instead of fish. Check out the latest weird food to come out of Japan.
The Sushi Kit Kat is a special edition Kit Kat that will be available for sale in the Kit Kat store in Tokyo, Japan from the 2nd to 4th of February. Like most viral foods that take the internet by storm these days this one is also one part cool and at least one part weird.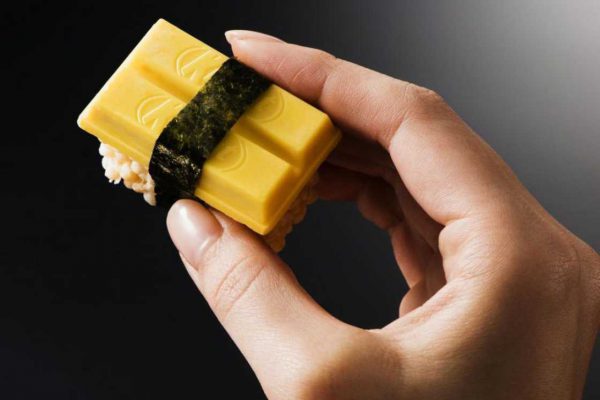 Luckily the Sushi Kit Kat is not flavored with fish but has a more sweet style to them. It will be available in these three varieties.
Sea Urchin – Inspired by the sea urchin sushi this one comes with a Hokkaido Melon flavored Kit Kat with Mascarpone cheese.
Tuna Sushi – The classic red slice of tuna on top of rice have been replaced with a raspberry flavored Kit Kat which sits on top of puffed rice.
Tamago or Omelette sushi – Eggs and chocolate might not be the best combo in the world so here the regular omelette have been replaced with a pumpkin pudding flavored Kit Kat.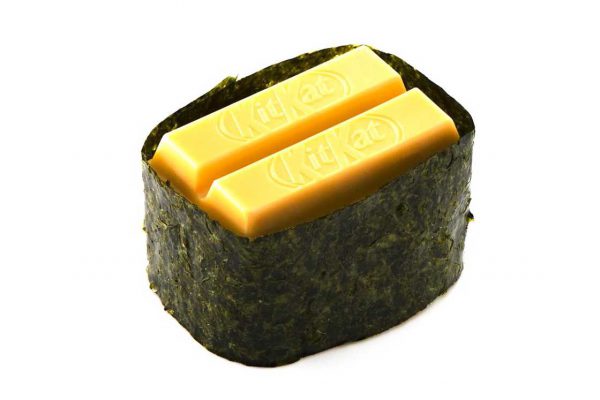 As mentioned this range of Sushi Kit Kat will be available at the Kit Kat store in the famous Ginza shopping district in Tokyo from the 2nd to 4th of February. The sushi is limited so if you want to try make sure to get there on time.