Fakir Design have made a super cool Sushi Skateboard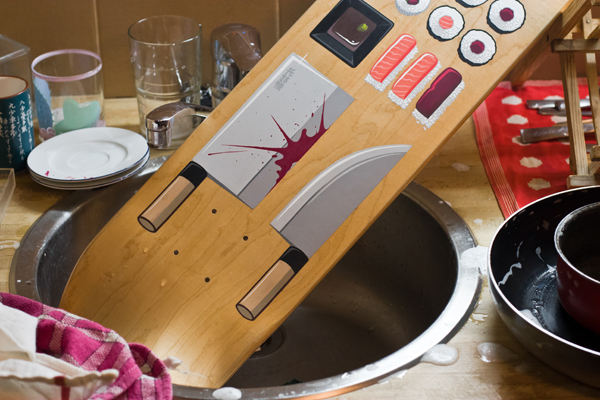 A skateboard designed with super cool sushi, who wouldn't love to own a skateboard deck like that, a sushi skateboard. Fakir Design have made three different sushi themed skateboards, check it out.
These super cool sushi skateboards are made by Fakir Design, a freelance design studio in Paris, France that are making lots of cool stuff. Even if you don't like sushi or skateboards you should check them out.
These sushi skateboard series have been featured in our food themed skateboards post as well, check that out as soon as you've done admiring these ones.