Sushi Towels You Didn't Know Existed – And some you can buy!
Yes there is such a thing as Sushi Towels, check out some really cool ones plus a few that you can buy so you can wipe your back with something cool the next time you get out of the shower.
It's totally ok to not know that sushi towels existed. I didn't myself but there have been a few that I've seen online the past few months. So I found two really clever sushi towels designs. Sadly none of those two was easy to available to buy.
But don't worry, I've added a few super cool sushi towels that you can buy online. Those are not as innovative with the design but still look very cool. But before you start shopping let's start with checking out my first finds.
Sushi Towel Loofah
This sushi towel is actually a loofah. A loofah is a wash cloth that you use in the shower to get clean. Sometimes you'll get them at fancy SPAs as well. The cool thing about this is actually the packaging design more than the actual sushi towel which is only plain white.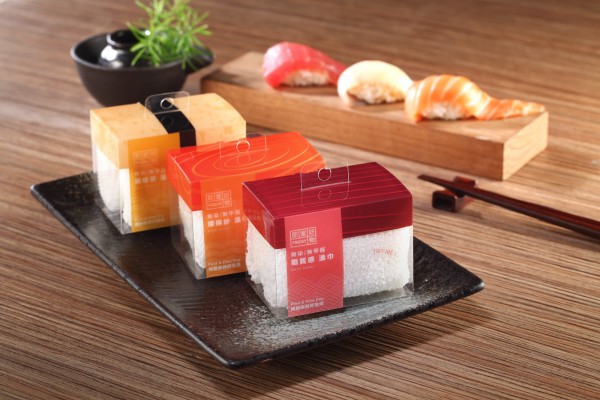 But the box it comes in looks super cool. The white towel is rolled up and placed in a plastic box. The lid of the box is printed with fish patterns. With the white towel in the bottom and the fish design on top you've got yourself a cool sushi themed packaging. Only that it's a loofah.
The design is made by the Taiwanese agency Goodeed Design for the brand Find A Fine Day. Sadly I haven't been able to find it available to buy.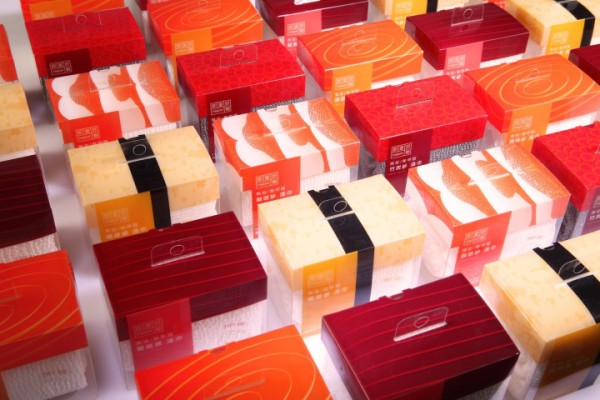 Sushi Towels – Maki Rolls
These sushi towels are a bit different. Instead of only focusing on the packaging the designer Jenny Pokryvailo have turned the entire towel into a maki roll. With a clever pattern worked into the towel and some instructions on how to fold it she created a very cool towel.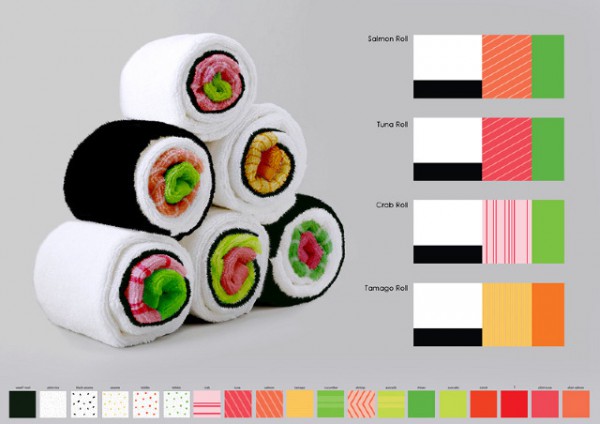 You can also roll it differently depending on your favorite maki, regular or inside out maki. The towels are designed for the kitchen so you won't be seeing these on the beach put they would look great in my kitchen.
Sushi Bath Towels
Now I can't leave you just wanting a cool sushi towels. So I picked out a few very cool ones that you can order online today. These are all in towel size and you'll easily have the coolest towel next time you're at the beach. You'll find a link under each photo, enjoy.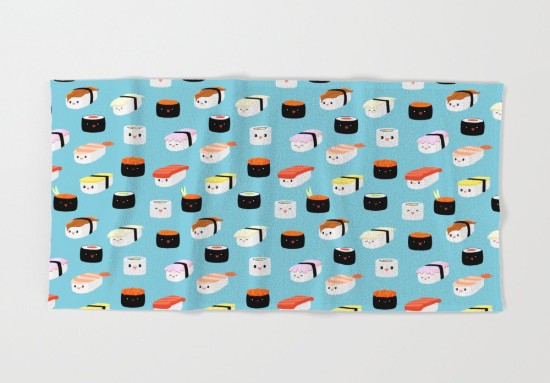 Love this cute design, a whole gang of sushi dudes just looking cool. Get it here.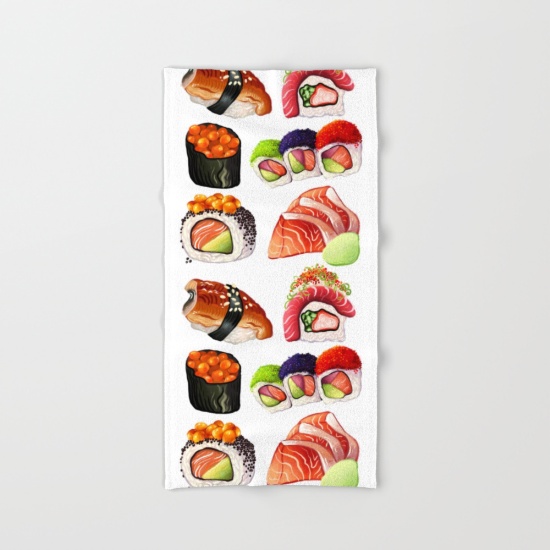 This one looks more realistic, but still cool right? Get it here.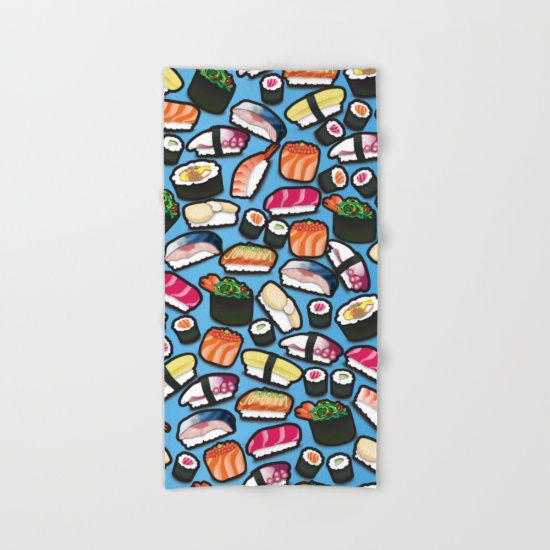 Cartoon inspired sushi towel. Get it here.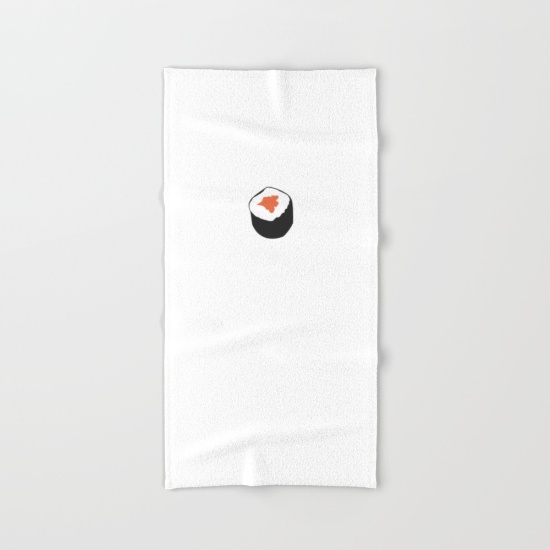 For the minimalist lover of towels and sushi. Get it here.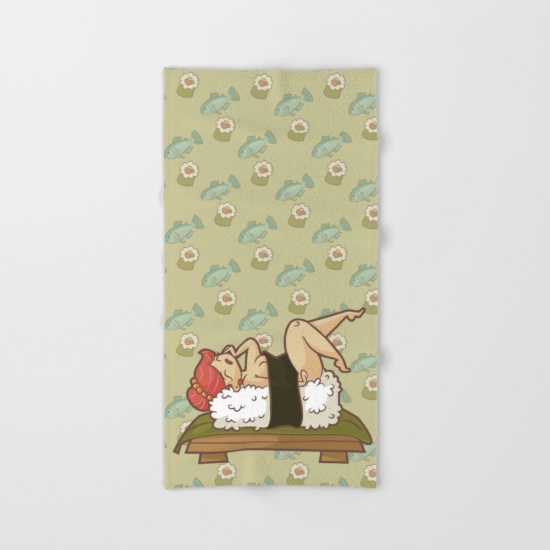 A slightly cheeky design for this one, get it here.