Swedish Meatballs – Everything You Need To Know And How To Make Them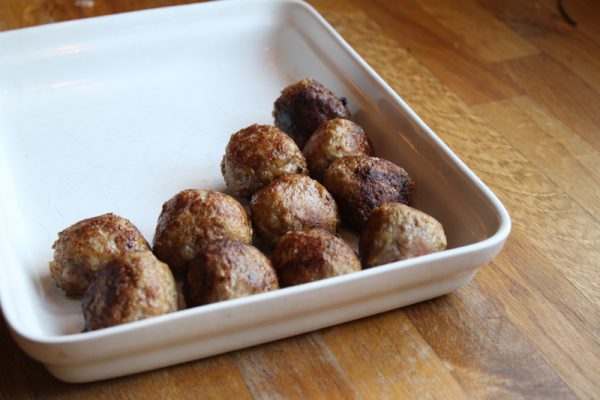 Time to dig deep in the world of the Swedish Meatballs. What are they, how to make them and how to serve them, let's go.
So let's talk Swedish meatballs, the most iconic of all Swedish foods. Luckily it's also one of the tastiest. The meatball can be found all over Sweden, as fast food, ready in stores, in restaurants and of course made at home. Even though homemade meatballs are becoming rarer in these stressful times. But let's take things from the start.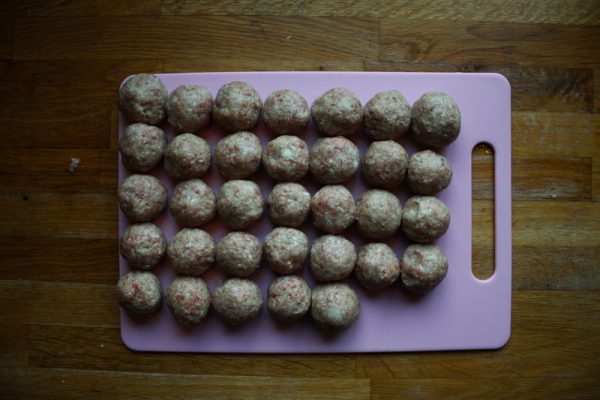 What is Swedish Meatballs
A Swedish meatball is exactly what it sounds like. It's a meat ball. Typically it is made out of ground beef and pork which is mixed with bread crumbs, eggs, milk, onions, salt and pepper.
There are many variations to exactly how each ingredient should be prepared and there are plenty of recipes but this is the main ingredients. The meatball is then pan fried and served hot or cold.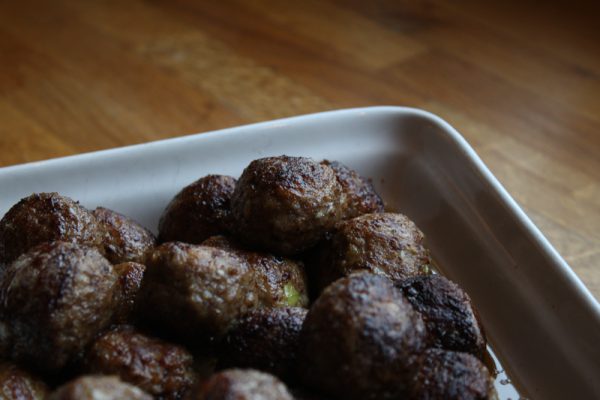 How did the meatball get invented?
How and when the meatball was invented is a bit unclear. Some sort of meatball or ground meat patties is part of most regional cuisines all over the world. So the technique of making balls or patties out of ground meat is by no means unusual. It's not that strange, there is a lot of meat on a pig or cow and if you want to use it all you will be stuck with some parts that can't be used for much more than stews or ground meat, hence the meatball.
When it comes to the Swedish meatball it is thought that it was brought to Sweden by King Charles XII when he returned from Istanbul in 1713. The first recipe for meatballs in print was in the Cajsa Warg Cookbook in 1754.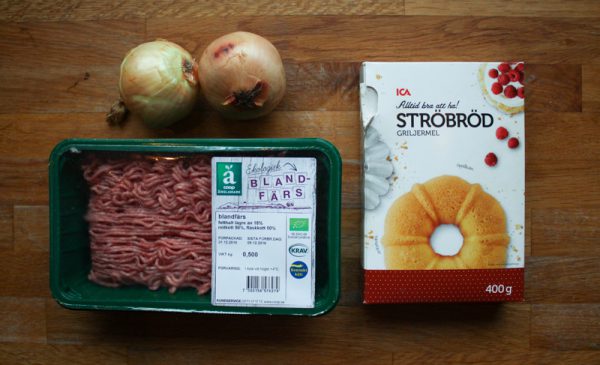 Variations of Swedish Meatballs
So the basic recipe for meatballs is as mentioned ground meat, eggs, milk, breadcrumbs, onions salt, pepper. This can be found in more or less any meatballs in Sweden. But there are plenty of variations. Some add anchovies, allspice, the onions can be fried, used raw. Some use veal meat, some only use beef. Fresh bread or breadcrumbs, milk or cream.
I would say that there are as many recipes as there are cooks in Sweden and everyone has their little twist or special thing they like to add or do. Below is my recipe, I tend to make things a little bit different each time as well. The recipe is how I made them this time, they turn out great and is a good base recipe. Feel free to add and twist it into your own.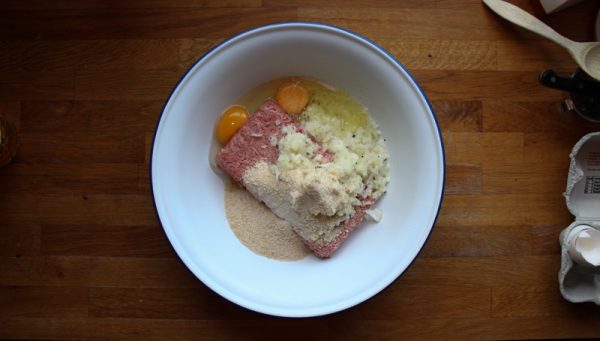 Recipe for Swedish Meatballs
So let's make some meatballs. This recipe is enough for 4-6 persons, it turned out to be 33 meatballs. The size is about ⅔ of a golfball in size. I chopped the onions with a mixer but you can chop them by hand. Just make them small enough to not fall out when the meatballs are being fried. For the meat I use a organic 50/50 blend of pork and beef. You can make meatballs with just beef but usually it is too low in fat and will make the meatballs dry. If you're only making it with beef you'll need at least 15-20% of fat to make them decent. Now let's make some meatballs.
400g / 14 oz ground meat 50% pork / 50% beef
2 onions
2 eggs
1 dl / 0.4 cups breadcrumbs
1 dl / 0.4 cups milk
allspice
pepper
salt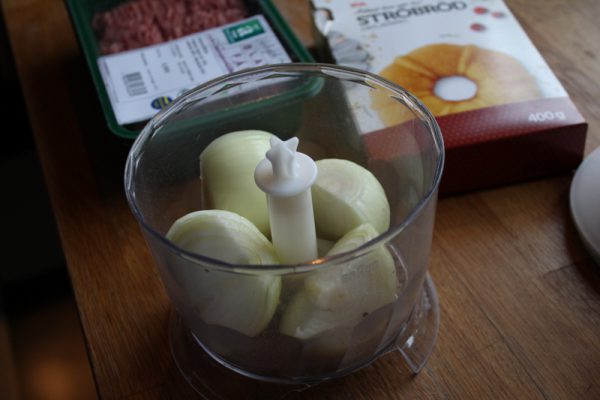 Chop or mix the onions. Add all ingredients to a big bowl, season according to taste. Start with a little bit of seasoning and then fry a little piece of the meat to check the taste.
Once you've combined all ingredients into a smooth almost dough start rolling the meatballs. Rinse your hands in water to not make the meat get stuck too much to your fingers. I usually place a small bowl with water that I can dip the fingers in whenever they get too sticky.
Once all meatballs are rolled start frying them in butter on medium heat. When they've got a nice color transfer them to a oven pan and let them cook through in the oven. This takes about 10-20 minutes if the heat is set to 160 celsius / 320 fahrenheit.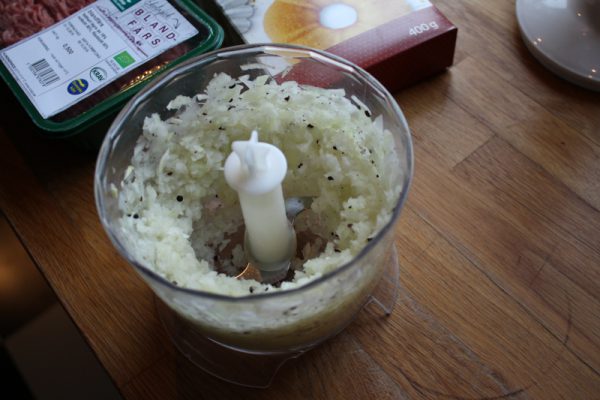 If you feel that the meatballs is a little bit soft when you're frying them you can place them in the fridge for a few hours before frying them. This will make them a bit firmer.
Once done serve and eat. Meatballs is also great to freeze so if you're making some make a little bit extra. You'll never regret the day you've got some Swedish meatballs sitting in the freezer.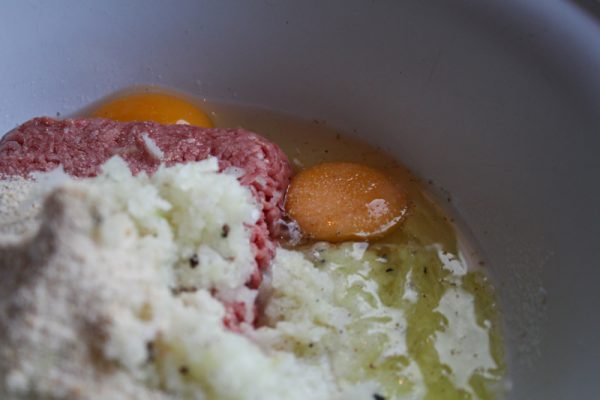 How to Serve Swedish Meatballs
There are plenty of ways to eat meatballs so feel free to eat them any way you'll like. Just as with the recipe people tend to create their own little habits on how to eat them. Here are my three favorite ways. They are also some of the most common ways you'll find them in most people's homes or restaurants.
Meatballs in Cream Sauce with Mashed Potatoes, Lingonberries and Pickled Cucumber
Here you simmer the meatballs in a gravy after they have been fried. Make the sauce on the side or make a quick pan sauce. Serve them with lingonberry jam or lingonberries stirred with sugar, this is known as Rårörda lingon in Swedish. It translates to Raw stirred lingonberries, meaning they are not boiled with the sugar. I have a full article all about the lingonberry right here.
Mashed potatoes are just as regular mash but if good potatoes for making mash is not in season regular boiled potatoes work well too. The pickled cucumber is a fresh variety called Pressgurka. Pressgurka translates to Pressed cucumber. You slice fresh cucumber and pickle them in ättika, a Swedish type of vinegar, sugar and water. The ration is 1 part ättika, 2 parts sugar and 3 parts water. This blend is called a 1,2,3-brine and is used for many pickled foods in Sweden like beets, herring and others.
Meatballs with Creamed Macaroni
Here the meatballs are fried and served with no sauce. Instead, you make a creamed macaroni. The macaroni is cooked or creamed with a Bechamel sauce after they are cooked. It's similar to a Mac n Cheese but without the cheese. With this ketchup is the only side you'll need.
Meatball Sandwich
Rye bread or a soft dark colored bread with cold meatballs and a beetroot salad. You might find this type of sandwich on cafées. It basically just an open face sandwich, a layer of beetroot salad. The salad is just pickled chopped beets mixed with mayonnaise and then topped with cold meatballs. A great lunch and not too far away from a Danish Smorrebröd.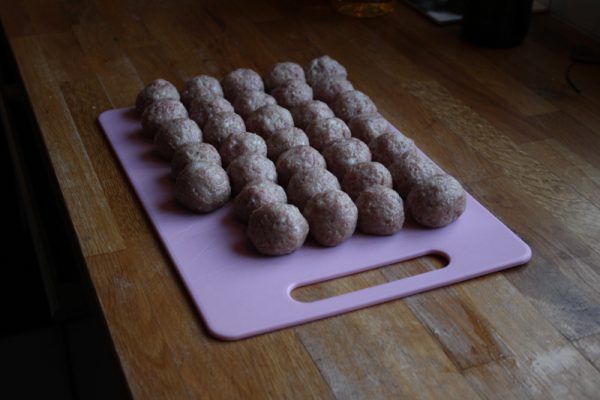 About How to and How to not eat Swedish Meatballs
Without any statistics, these three ways are by far the most common ways to eat Swedish meatballs. But as mentioned people eat them in many ways but you rarely see a mix of these. You will never get lingonberries if you are being served meatballs with macaroni for instance.
There are also lots of recipes online with other types of things that are common in Sweden but are never served that way. I found one recipe from Jamie Oliver where dill was used. You'll never see dill being added to meatballs in Sweden. In many recipes, there are too many spices like nutmeg and ginger added. This is also not that common.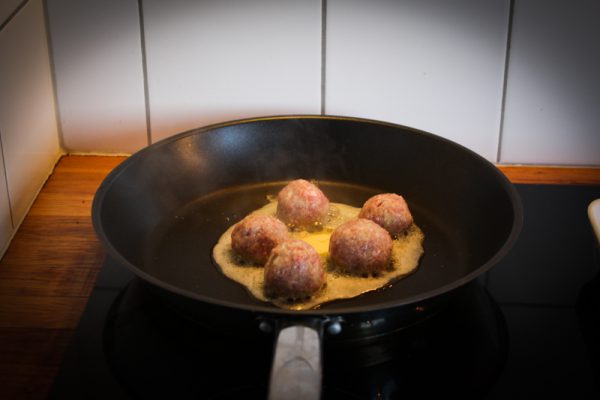 Meatballs for Christmas and the Smorgasbord
You can't visit a Julbord, a Swedish Christmas buffet or the classic Smorgasbord without finding meatballs in Sweden. Here the meatballs are always served warm without any sauce. They are also smaller than usual, this is because you have to leave room for all the other stuff you have to try.
A fun fact is that even though most Swedes think that the meatballs are one of the most important things on the Julbord it wasn't until the early 1970's that the meatballs started to be a common dish on the Julbord. So traditions don't always date as far back as one might think.
Now go make some meatballs, if you want to learn more or have any questions about the meatballs don't be afraid to reach out online or leave a comment. Good luck!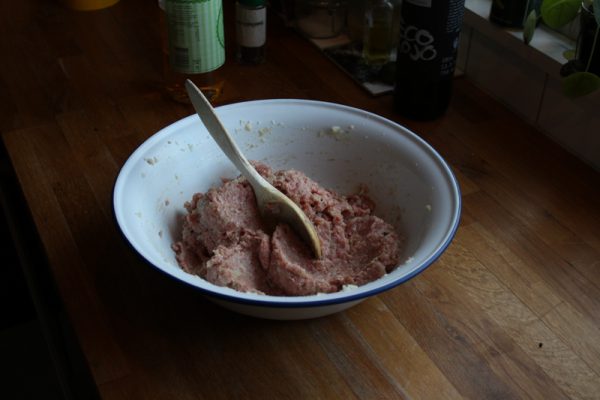 Ateriet Swedish Christmas Food Series
Here at Ateriet we love the Swedish Christmas Food and we have published some other articles about some of the classic drinks and foods of the Swedish Christmas. All our articles on Swedish Christmas can be found here.